I am so excited to share Nicole & Jamie's wedding with you today, which could have been featured (and very well may be in the future) in ANY bridal magazine across the world. These two have impeccable taste to the point where I cannot even describe the perfection of the hand-crafted details. It was the best combination of fun, sparkle and country. Set on Roddick's farm with the reception in a real working barn, this celebration was pure eye candy, from the Hayley Paige Decklyn gown to all of the hand-made glamour-meets-rural details. We are huge fans of rustic weddings, especially when they're done so beautifully like this one. Add a couple of cute ring-bearing doggies and you have the perfect recipe. I'll let you in on another thing: Jamie & Nicole know how to throw a party!! I mean, there are wedding parties… and then there are wedding PARTIES. Holy cow!! This one didn't stop till 3am!!! The entire day was a non-stop stream of laughing, dancing and merrymaking. (Do people say "merrymaking" still? If not, this wedding is def bringing it back). These two love birds have been together for seven years, but you'd think they just fell in love yesterday with the way they look at each other. Bravo, Jamie & Nicole, and congratulations on officially tying the knot!
Photography by Christina, Gwen & Derek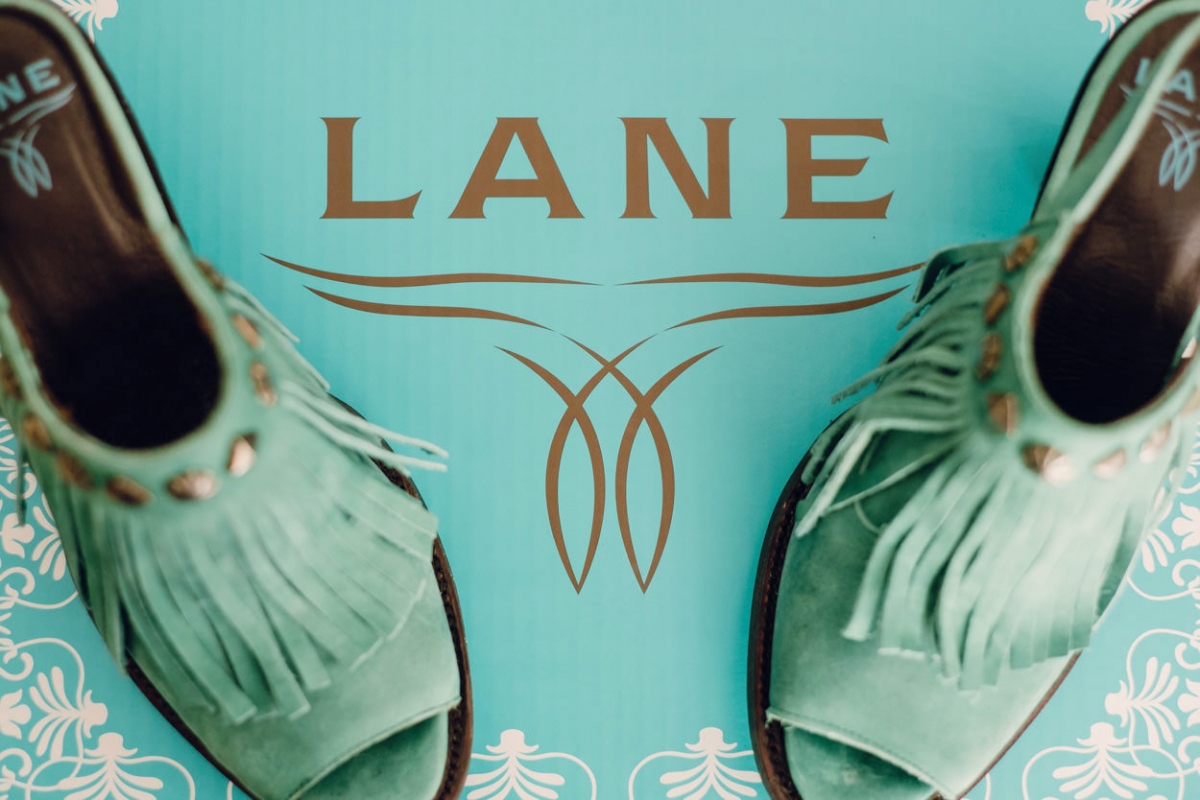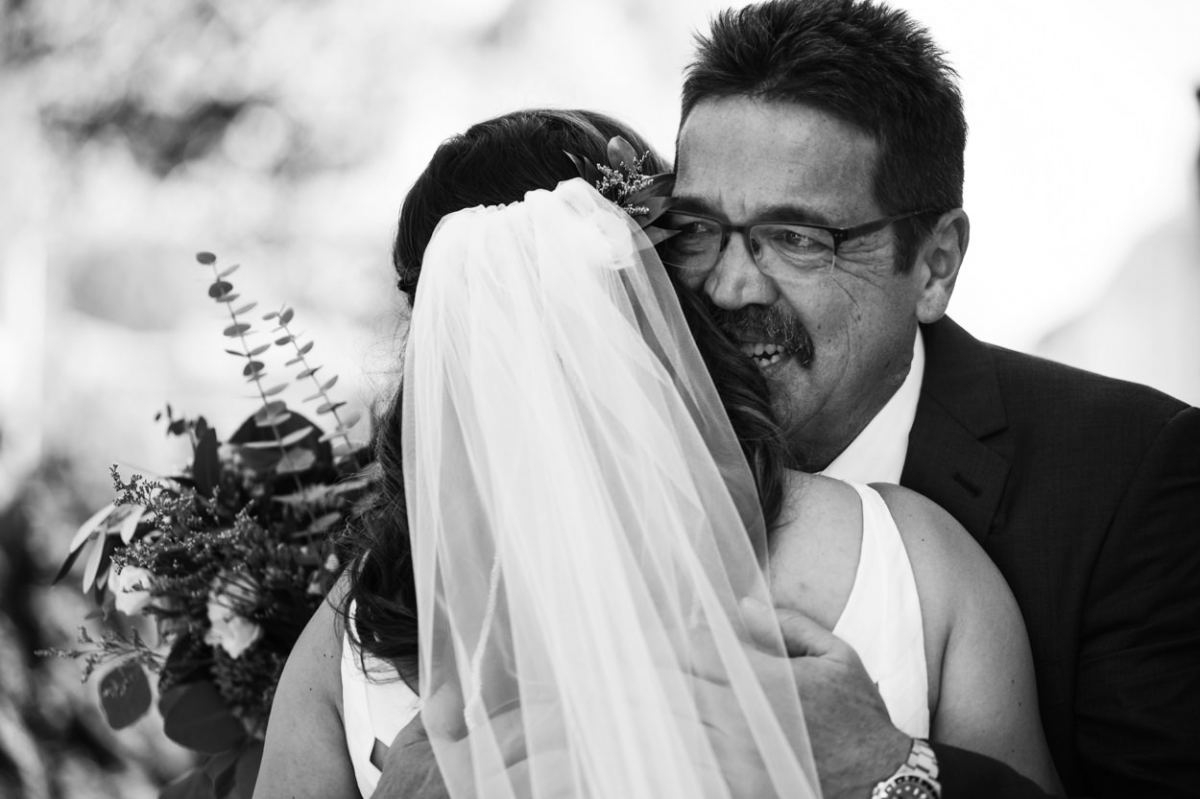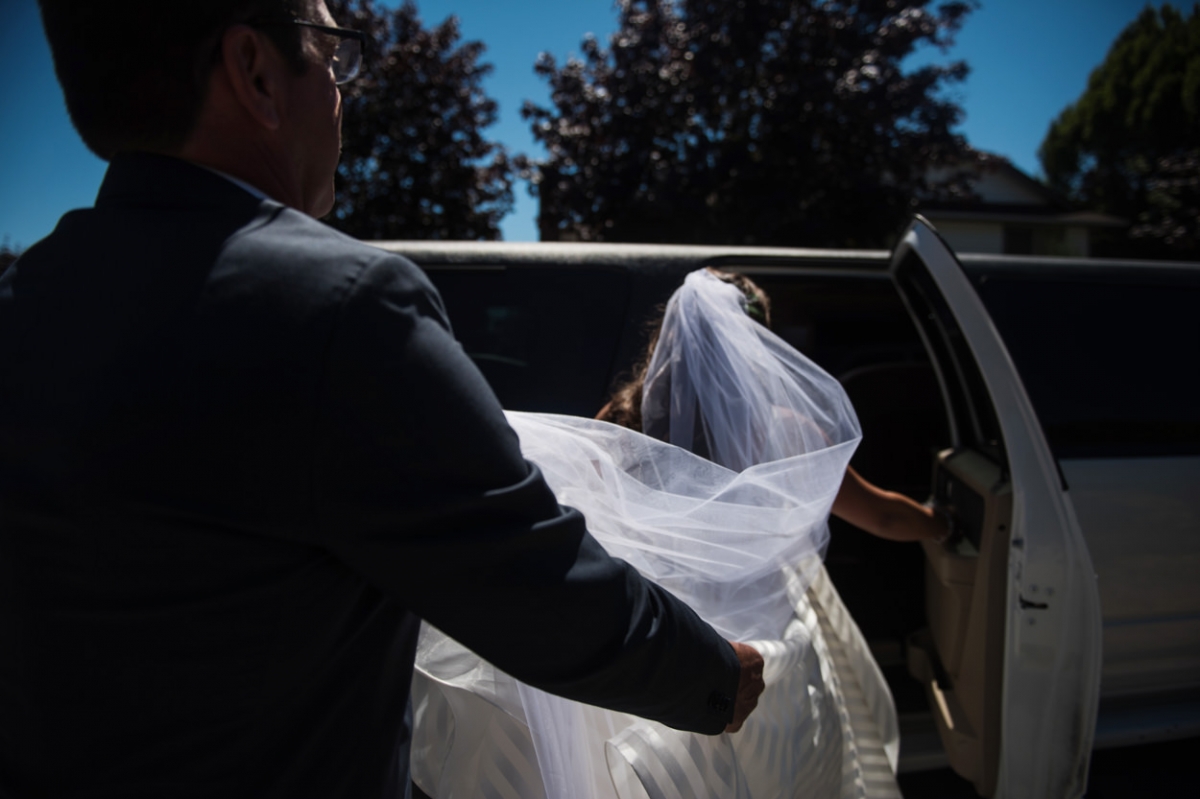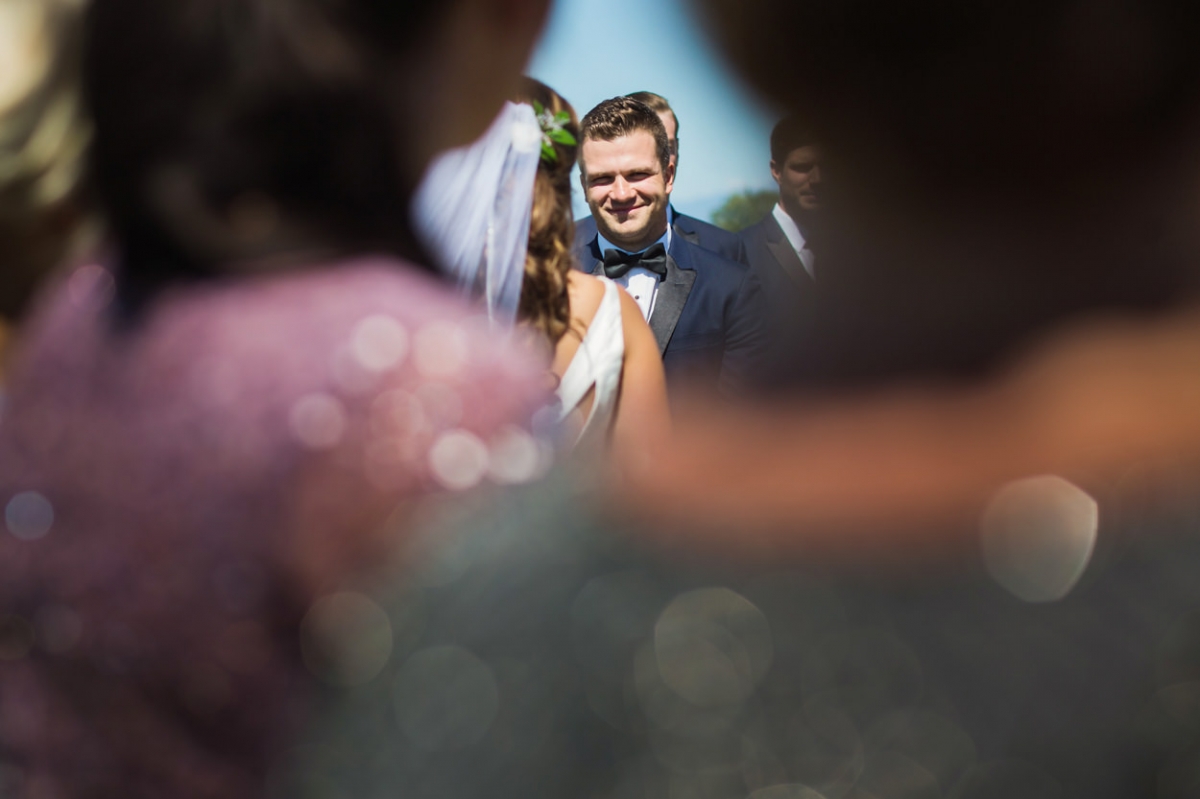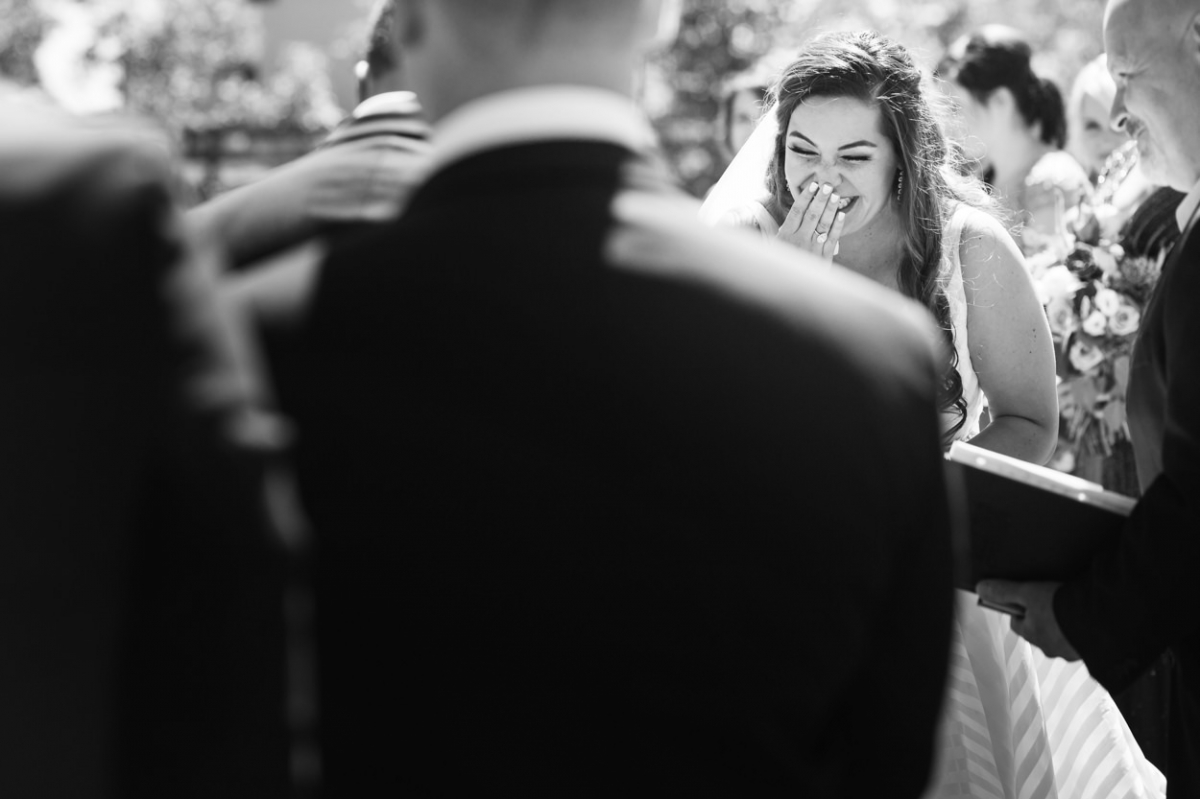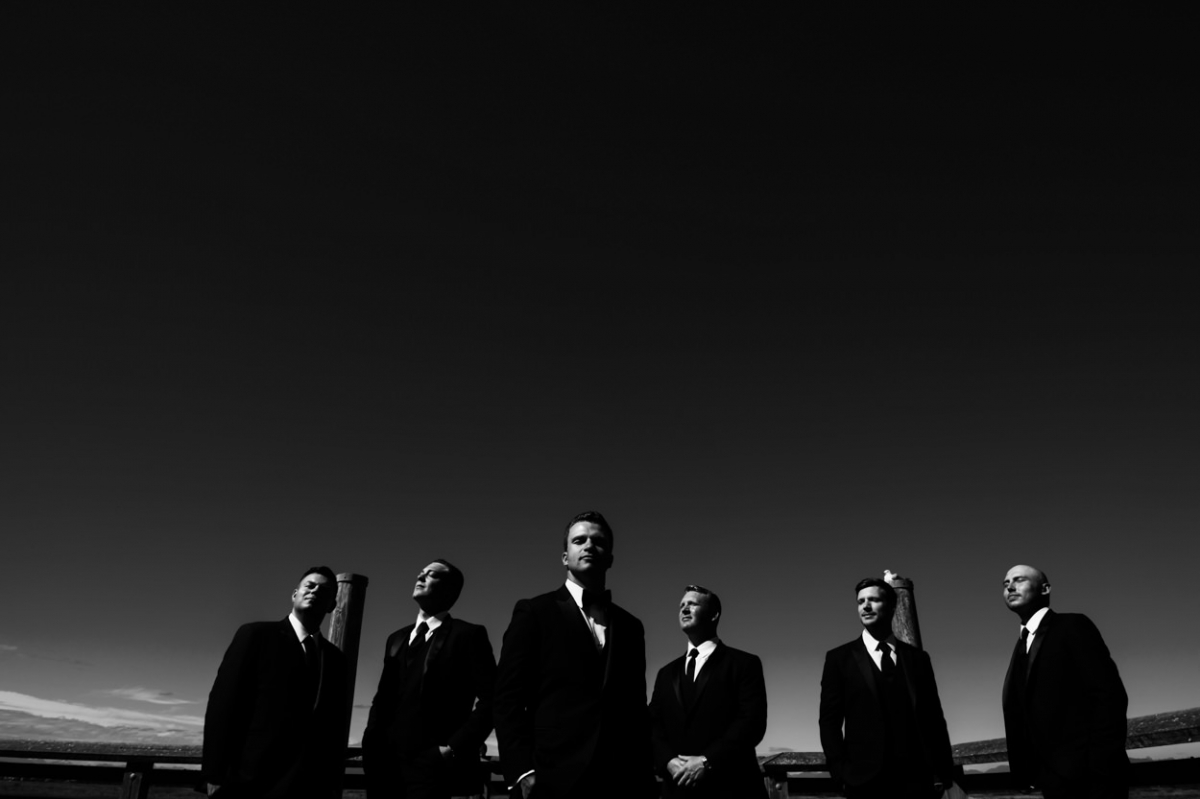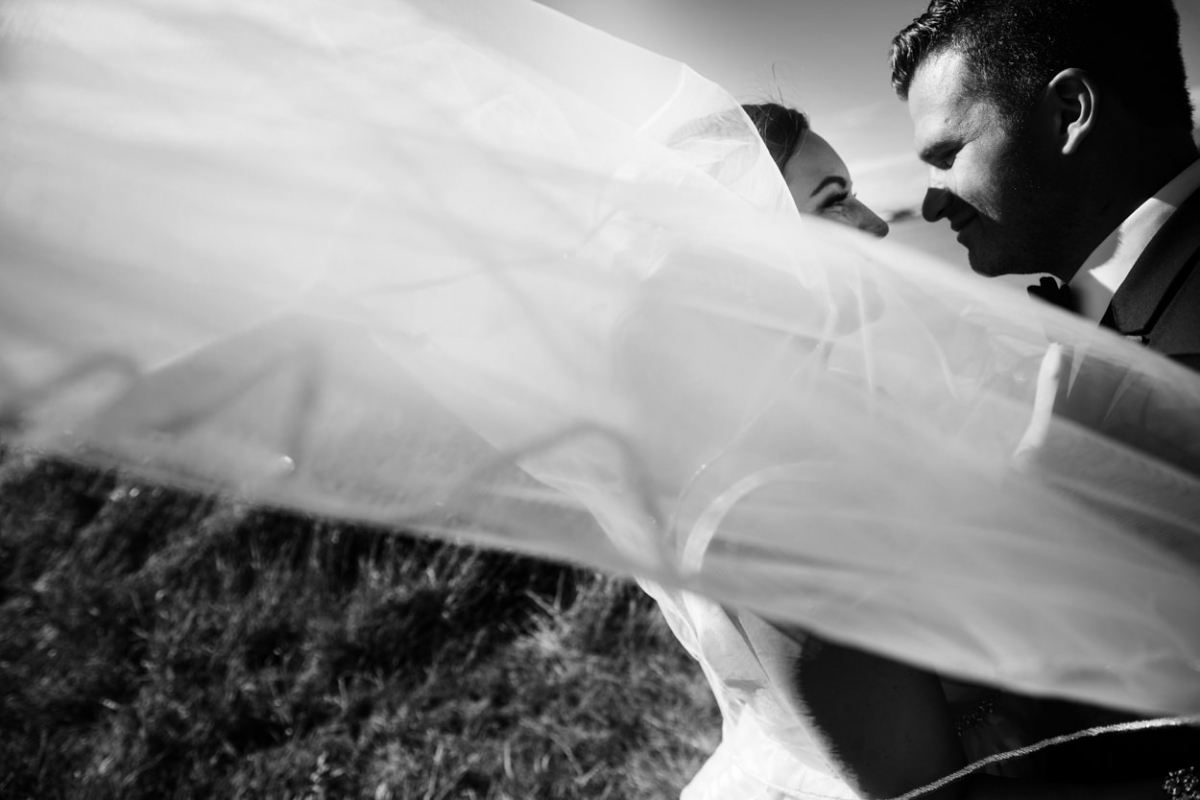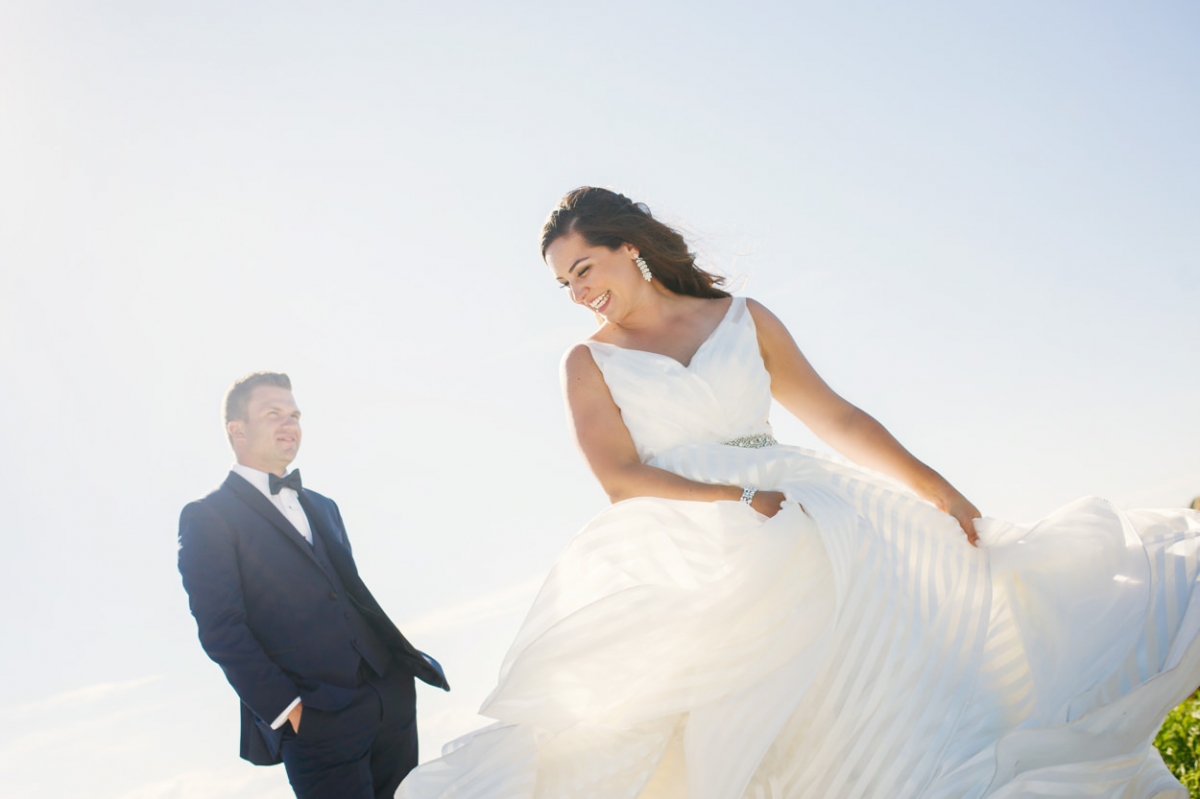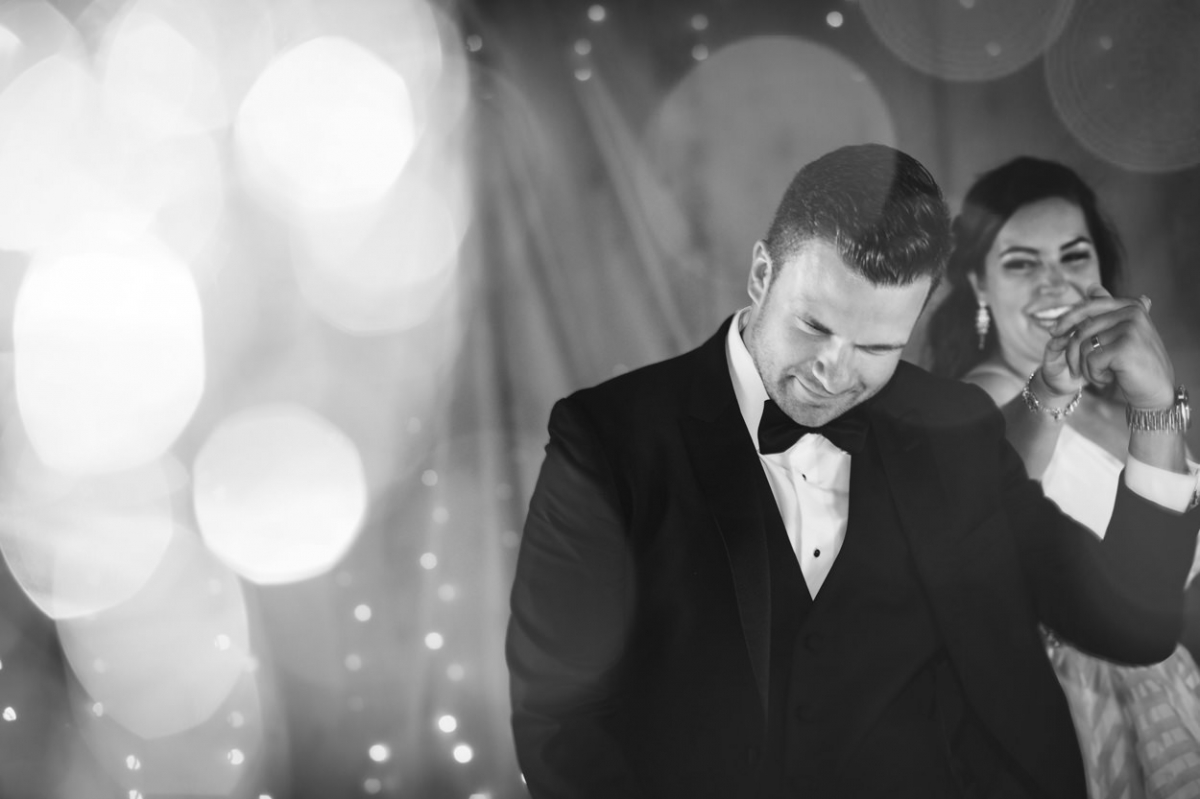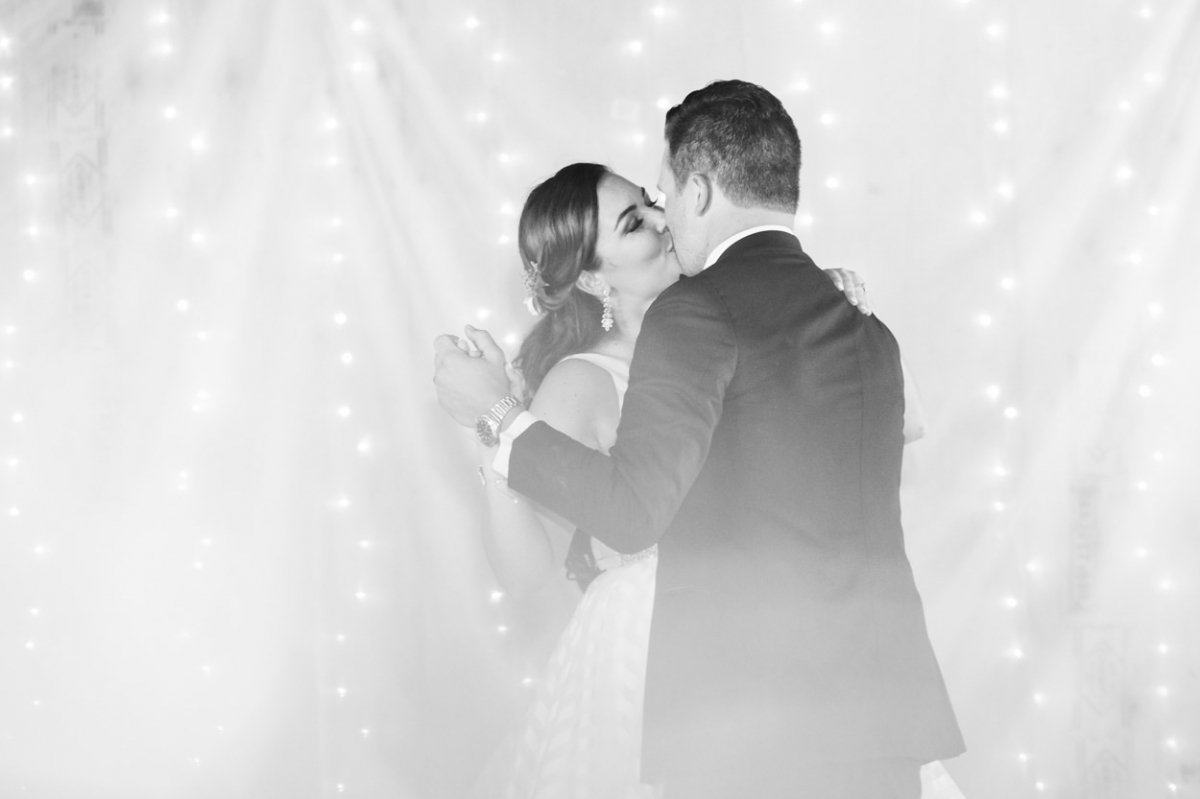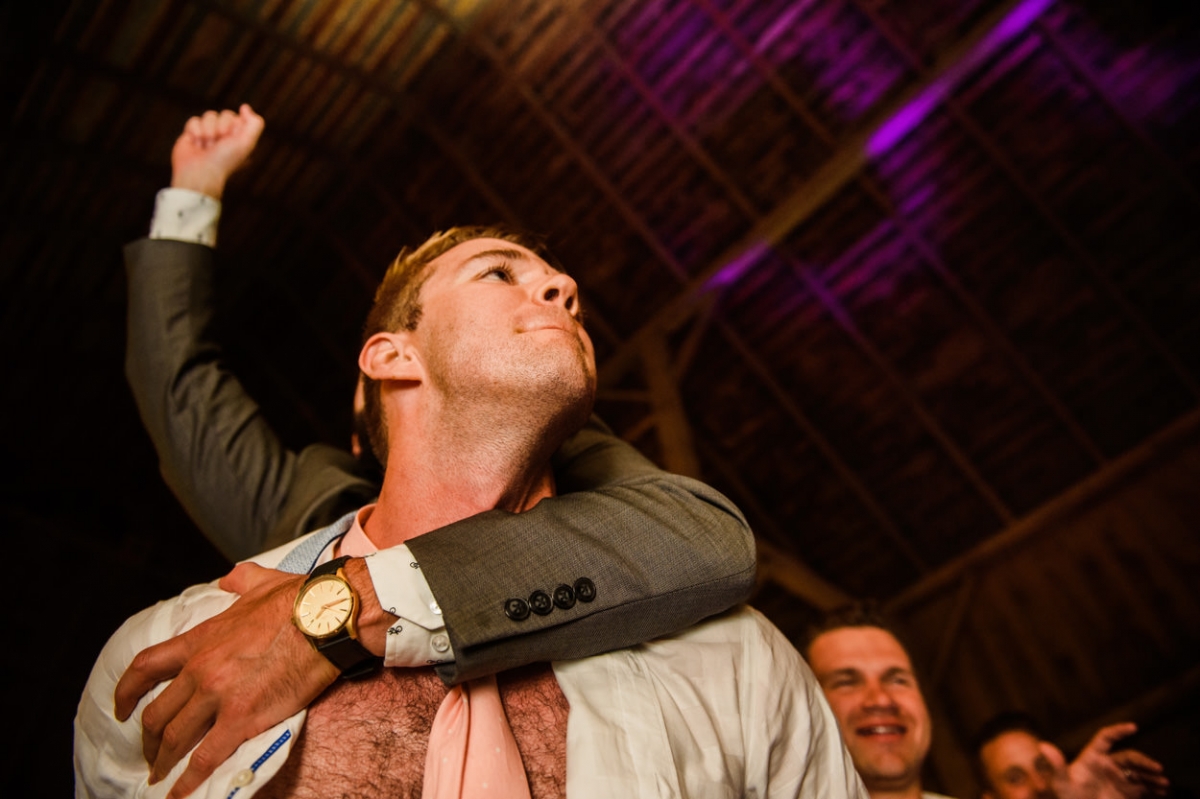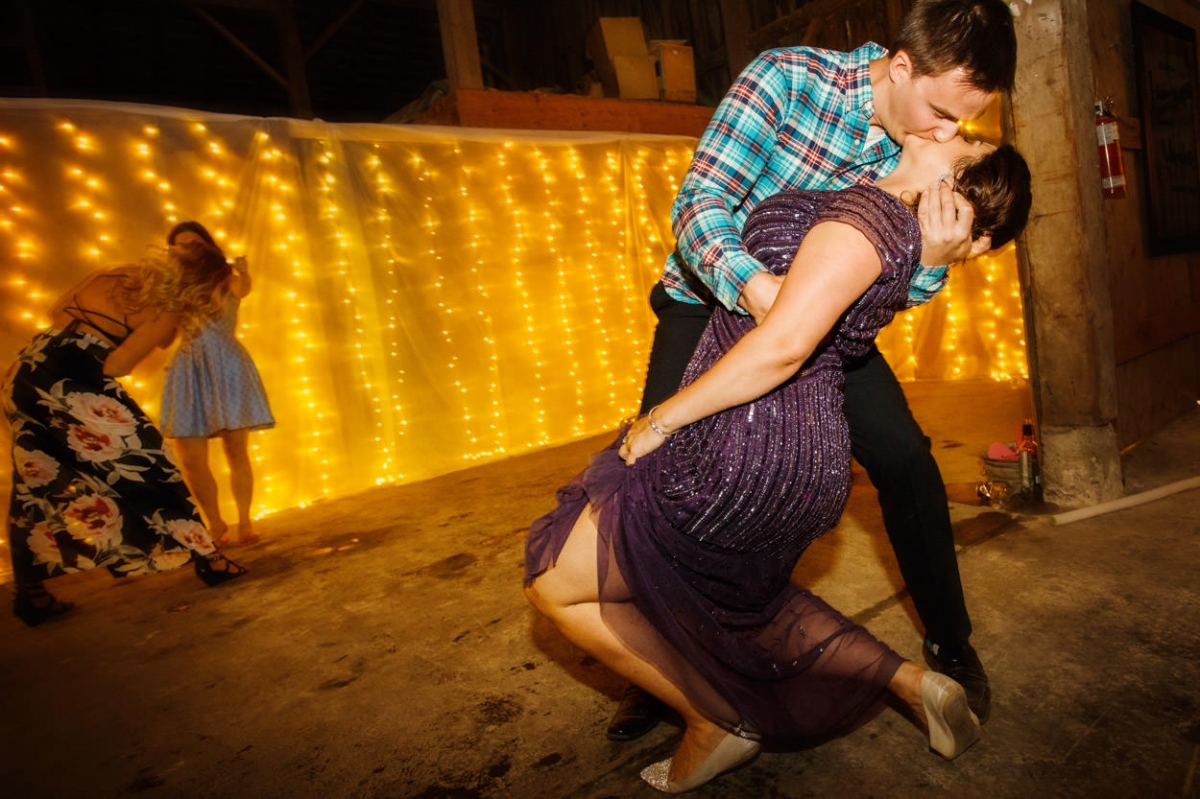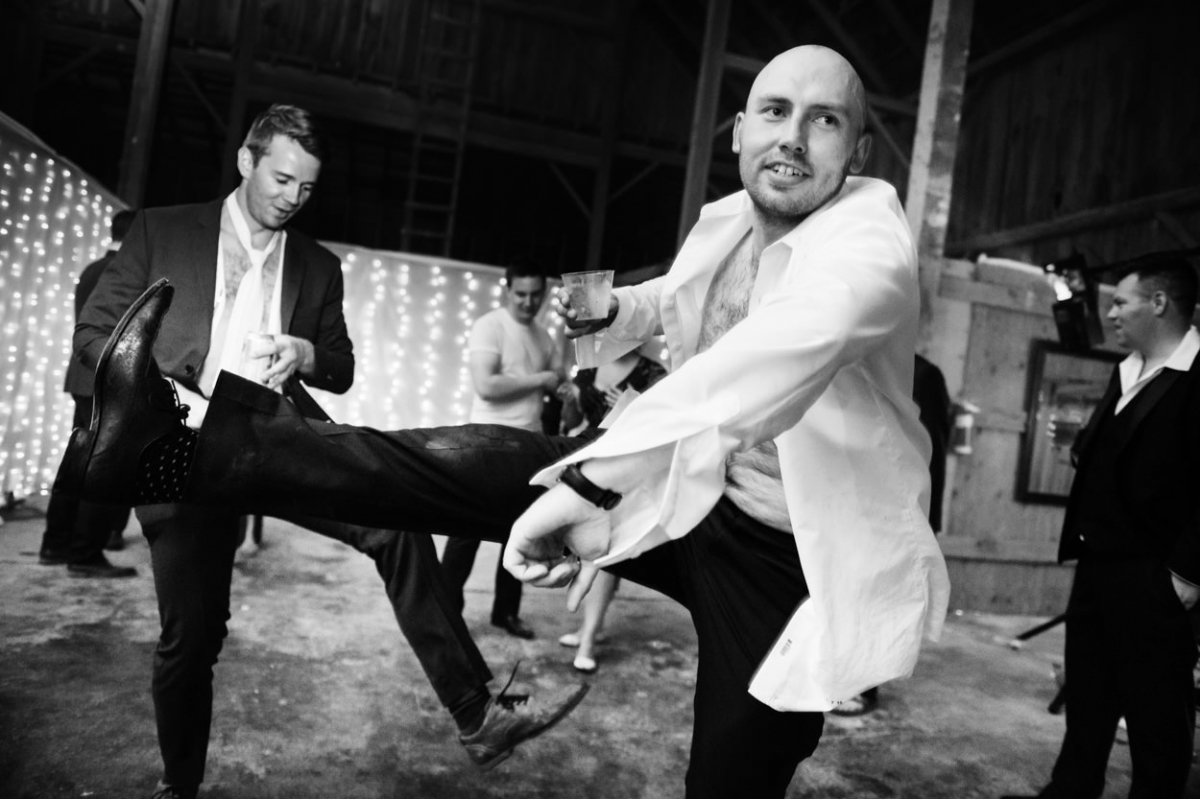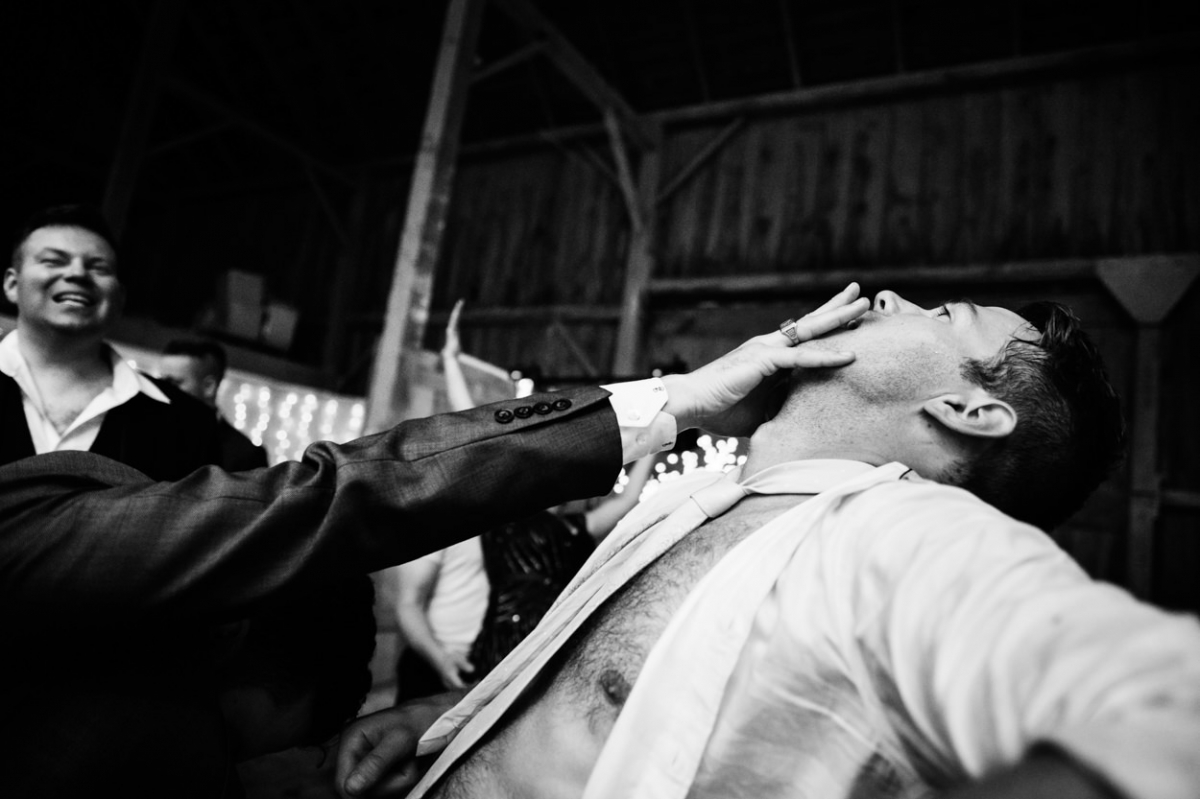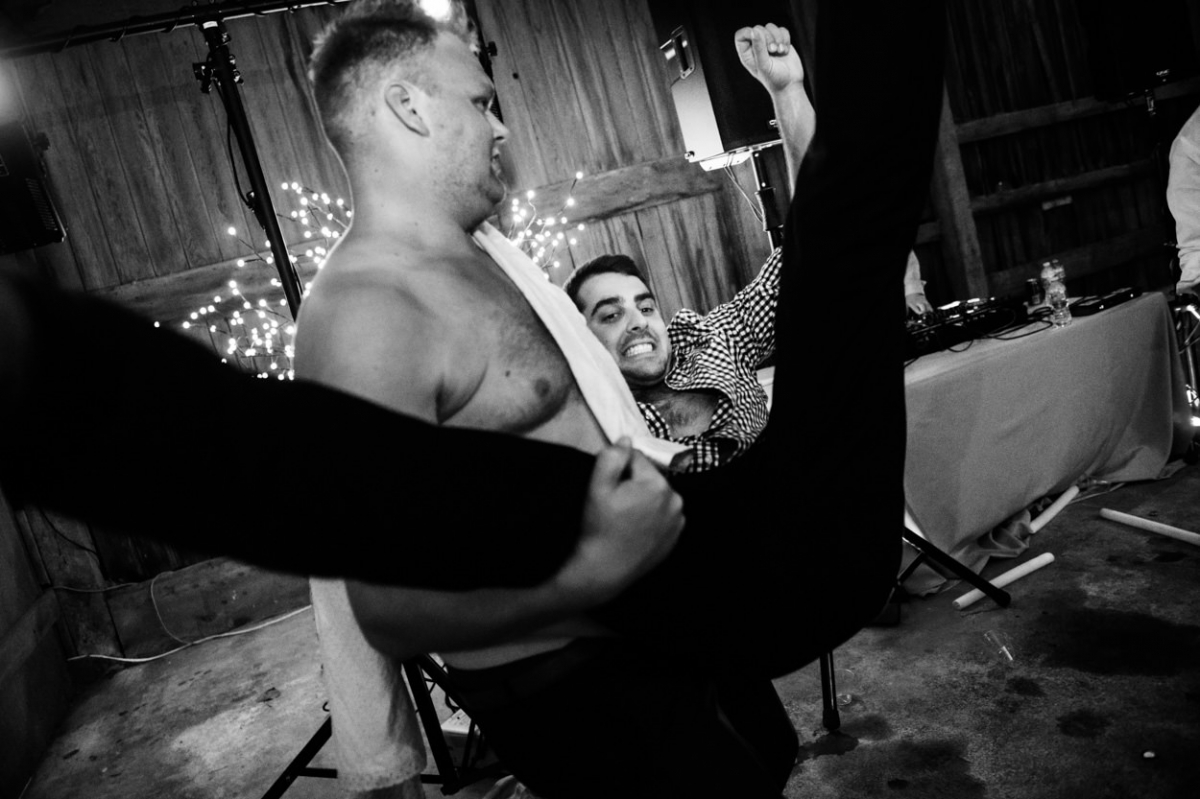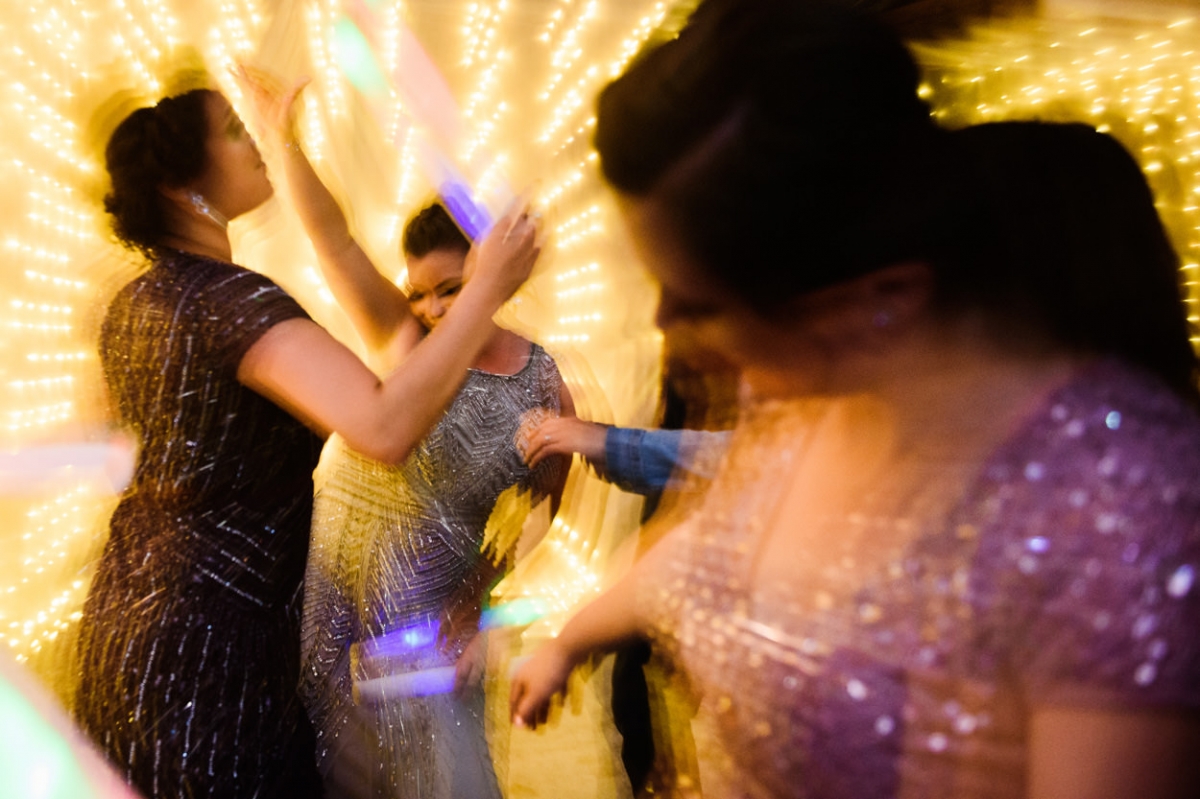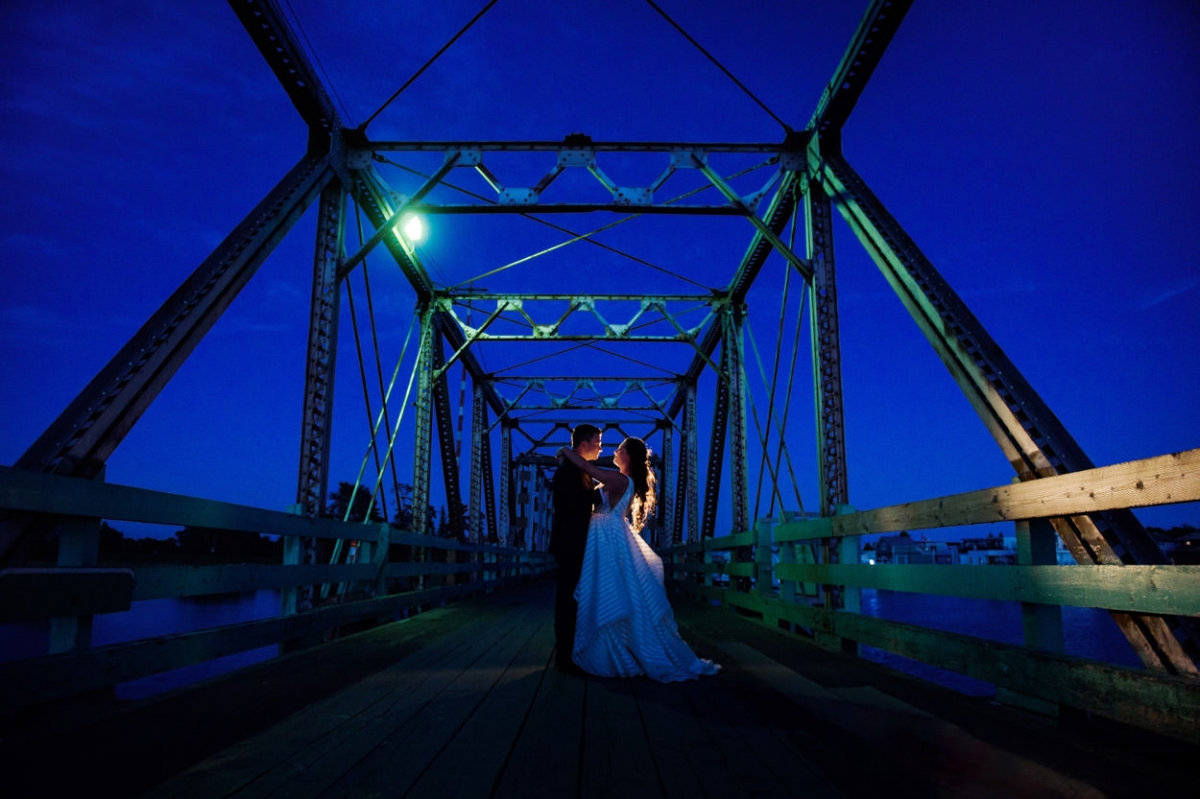 HOW HE PROPOSED
"In October, Jamie and I were out on a walk with our lab and my parents dachshund who was/is staying with us. He turned me around on one of the paths, and there in front of me was a box with champagne and flutes in it along with 5 pumpkins sitting on hay bales that said "Nicole will you marry me". He then got down on one knee and asked me. To top it off, he had a photographer hiding in the bushes to capture the moment. It was absolutely perfect. He said he knew I'd want the dogs there. Since then, we've been planning our wedding and enjoying our life in Ladner. We're both looking forward to just relaxing after the wedding and enjoying being married."
THE DETAILS
Wedding Ceremony & Reception: Roddick's Farm on Westham Island in Delta, BC
Wedding Coordinator: Michelle Husband with Luxe Events, Vancouver
Catering: Savoury Chef
wedding dresses: instyledress
Cowboy Sandal Shoes: Lane
Graphic Design & Calligraphy: Isabelle Butcher Design Vancouver
DJ & Music: Joe with VanDJCo
Cake: Cakes by Peddie
Styling: Weddedbliss.biz Mobile Beauty Service
Bridesmaids: foxbride
Flowers: Our Little Flower Company
SOME COOL ELEMENTS OF THE DAY
We loved that Nicole had a first look with both her bridesmaids and her father. We also loved that they let the "hounds" be released during their ceremony, causing a lot of laughter when the doggies ran at will throughout the guests while they were saying their vows. And let's not forget Jamie's awesome James Bond-inspired blue tuxe with black lapels.