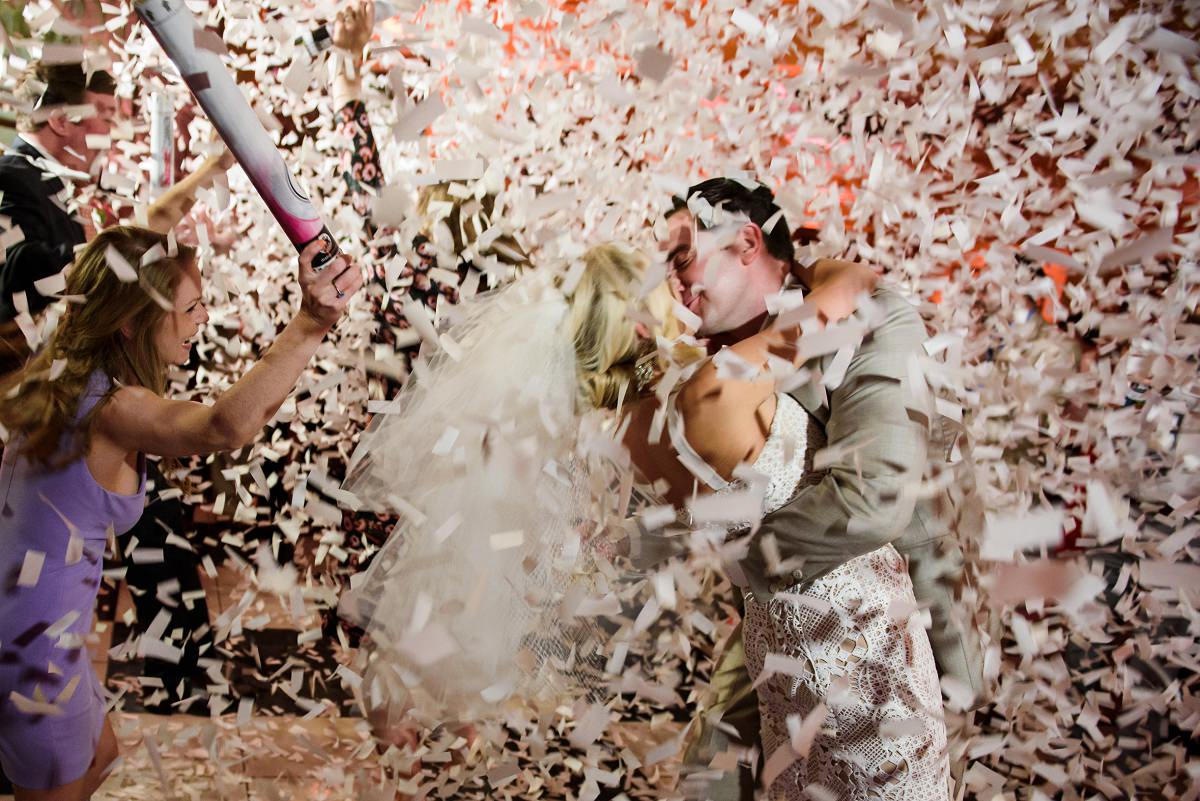 Alyssa & Scott are the kind of people you instantly like and we just knew we were in for a huge treat for their wedding week at the Marriott Los Sueños and Zephyr Palace. Since they're from New Orleans (where wedding celebrations have a lot of tried-and-true traditions), they wanted their guests to experience something totally different, with elements you can only find in Costa Rica. As you will see, this fiesta did not disappoint.
We want to give a huge shout out to Barbara Broutin of Four Nineteen weddings who is a master at turning couples' dreams into reality.
We loved that they started everything with a welcome party at the Hookup, uniting everyone together as one big troop! The next day everyone drove their golf carts over to Casa Sueños for a pool party to end all pool parties. DJ Mason Dunn pumped happy, dancy music throughout the day and I heard more than one person say, "wow, he's incredible."  After a yummy barbeque cooked by a friend of the family, the girls decided it was time to call out names for the cannon ball contest. Then before you knew it everyone was in the pool, splashing around and competing on the floating banana rodeo.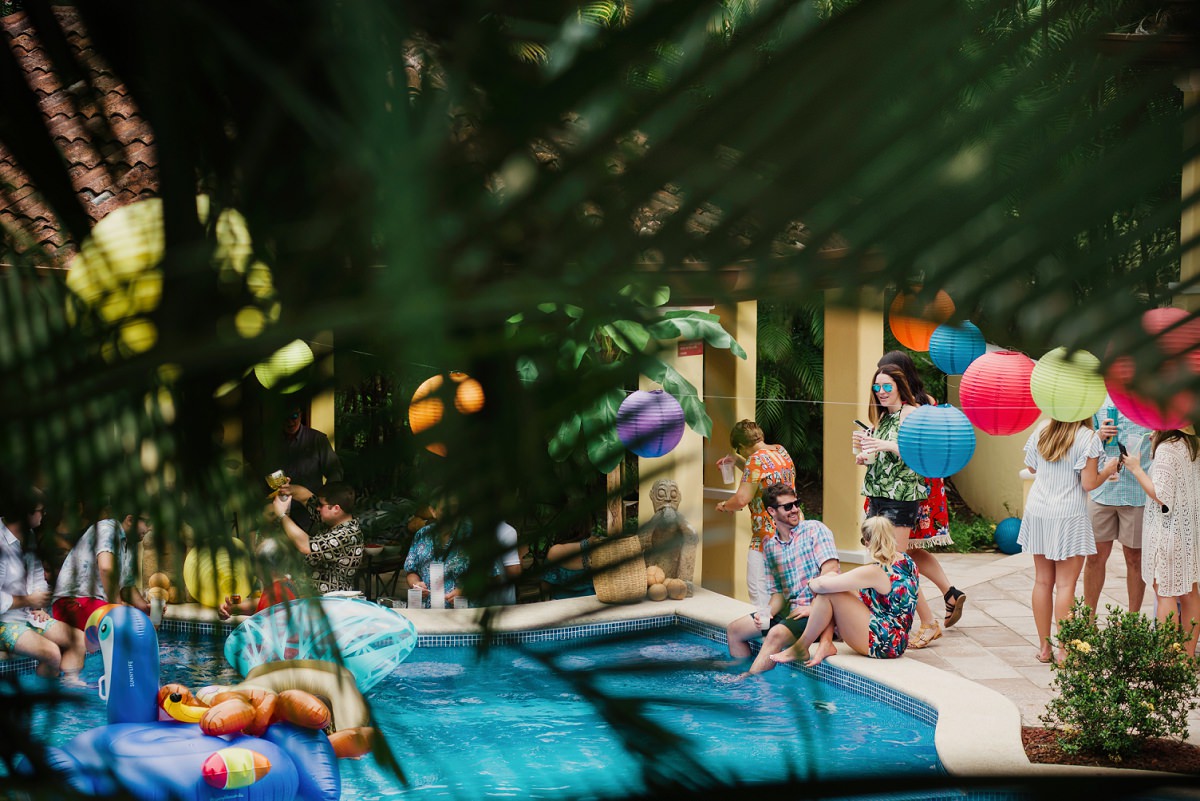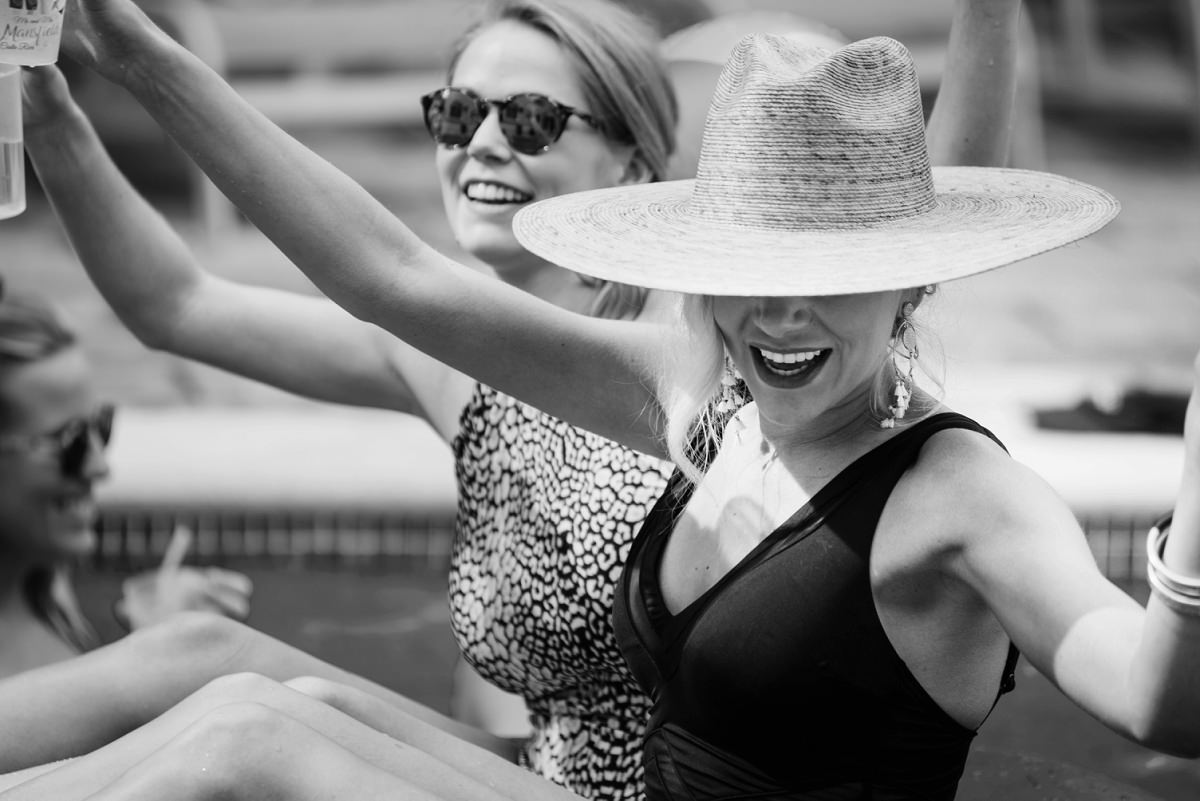 That night everyone gathered on the sand at the Los Sueños Beach Club for the rehearsal party featuring string lights and heart-felt, teary speeches, while fire dancers capped the evening.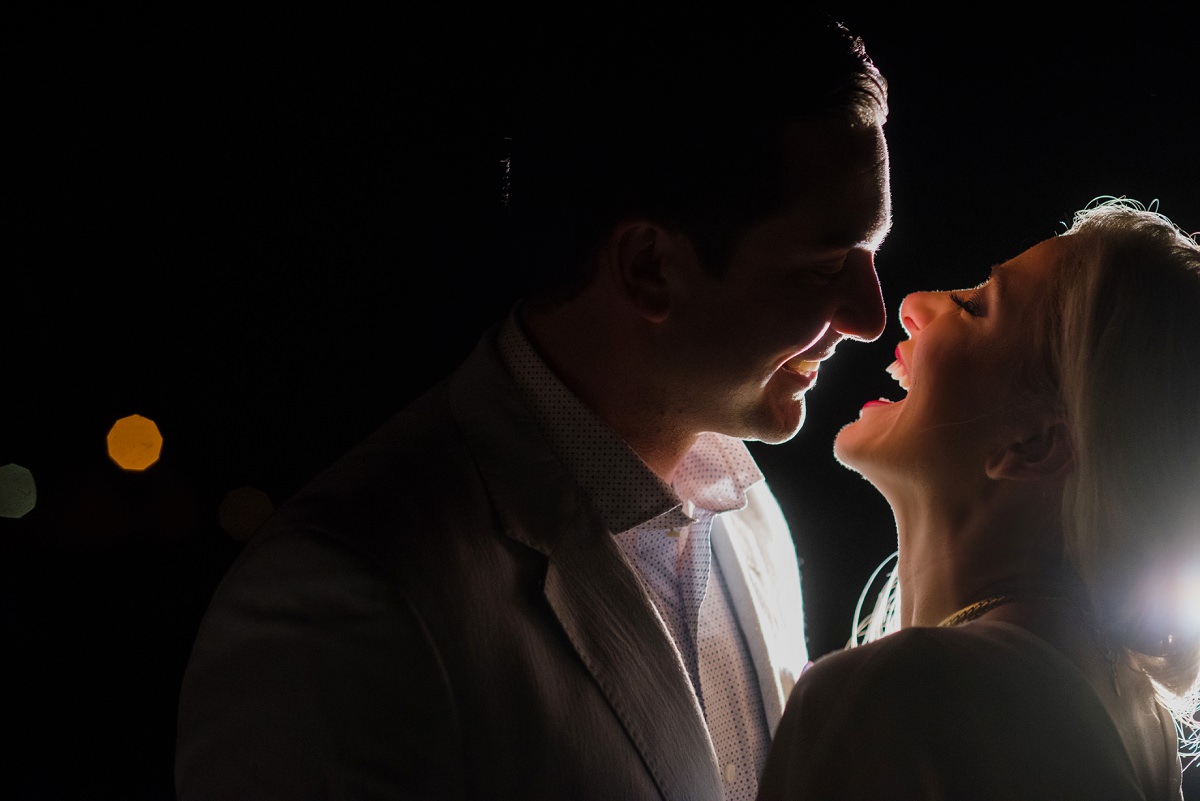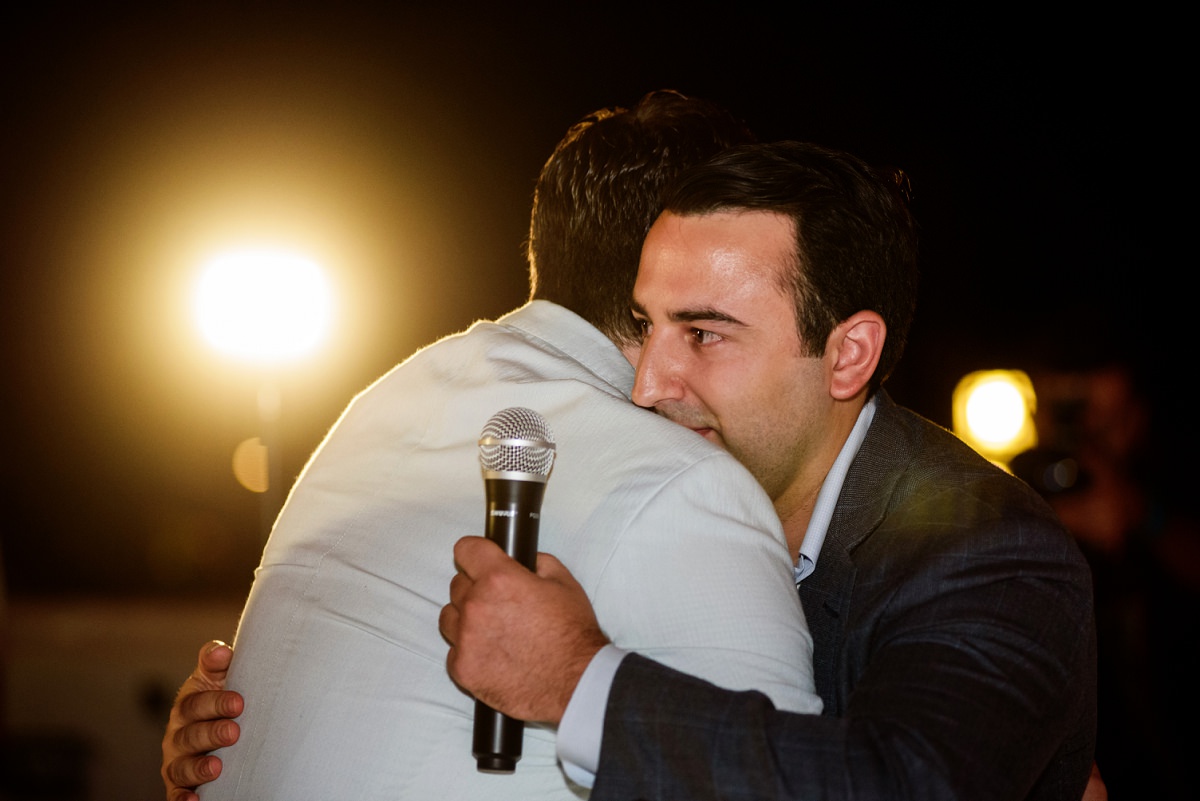 And now for the wedding day itself, which started with the guys at Casa de Sueños and the girls in the Africana room at Zephyr Palace.  Everyone was pampered by Alyssa's friends who came down from New Orleans to style hair and makeup. Alyssa's first wedding dress was a stunning Gia gown with a cathedral-length veil from one of our favorite designers, Galia Lahav. It had rained just minutes earlier, but that didn't stop this adventurous bride from heading outside for a first look with her husband-to-be, and then her father.
They were smart and did all their group portraits before the wedding, which meant the rest of the day was all about celebrating. Alyssa's aunt officiated the vows and there wasn't a dry eye in the house. And then it was time to party with the live band da Funk who kept everyone on the dance floor all night long. Alyssa changed into her Cooper Street Carrie-Bradshaw-inspired gown and everyone sprayed the couple with hand-held, eco-friendly confetti bombs. At the end of the night the crowd went outside to enjoy the fireworks — FROM THE POOL!
Alyssa & Scott! A huge congratulations on your marriage. We wish you a lifetime of happy days as fun as your wedding week.
Photos by Christina & Derek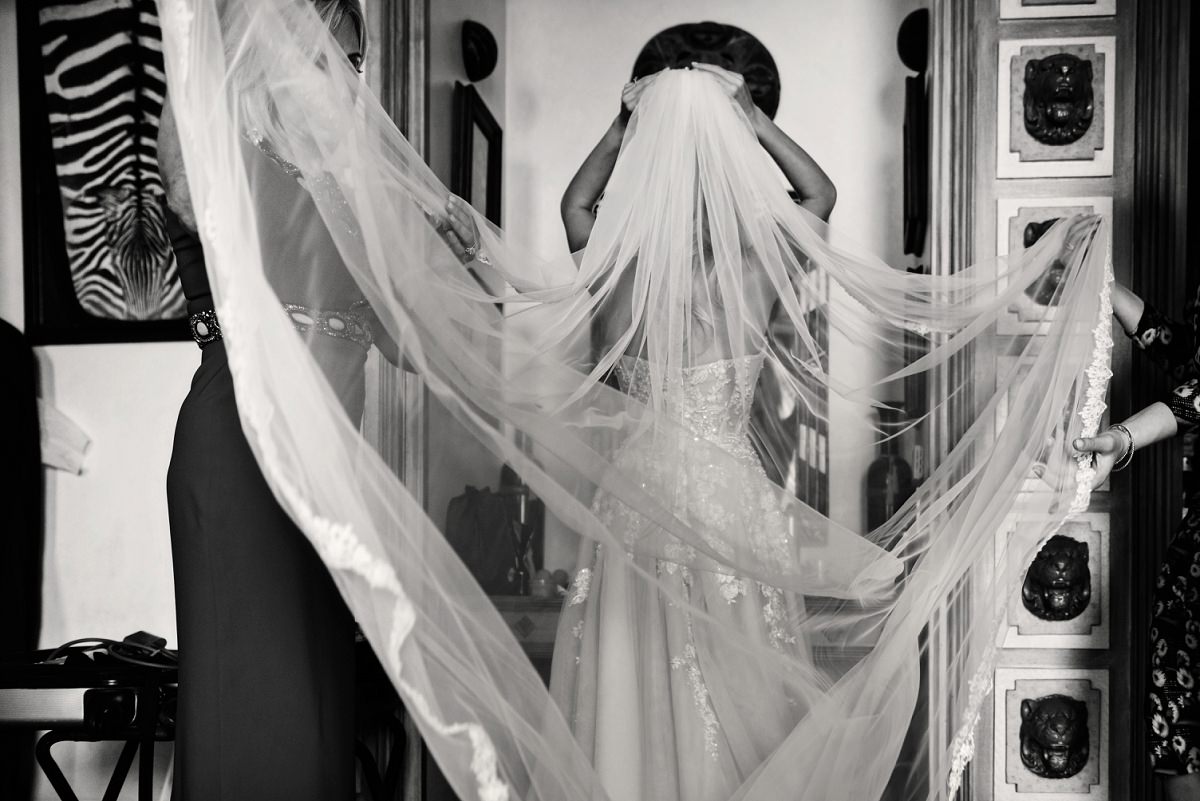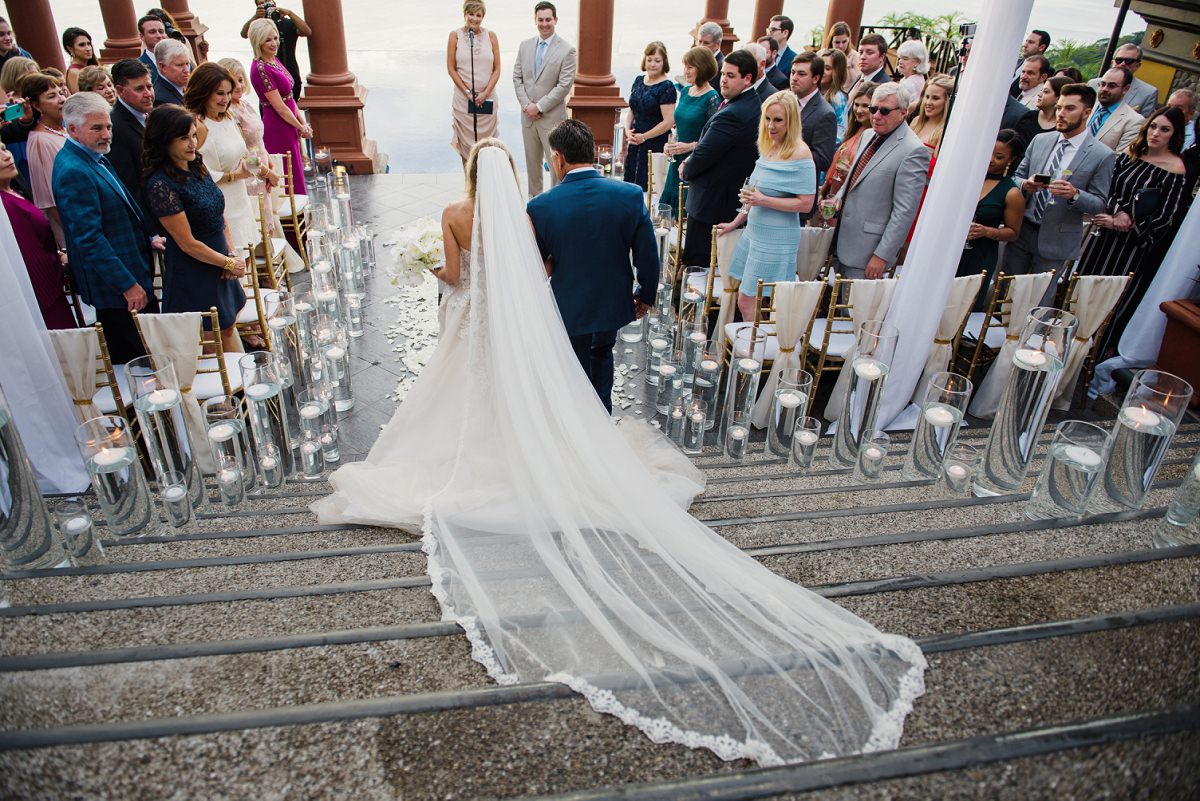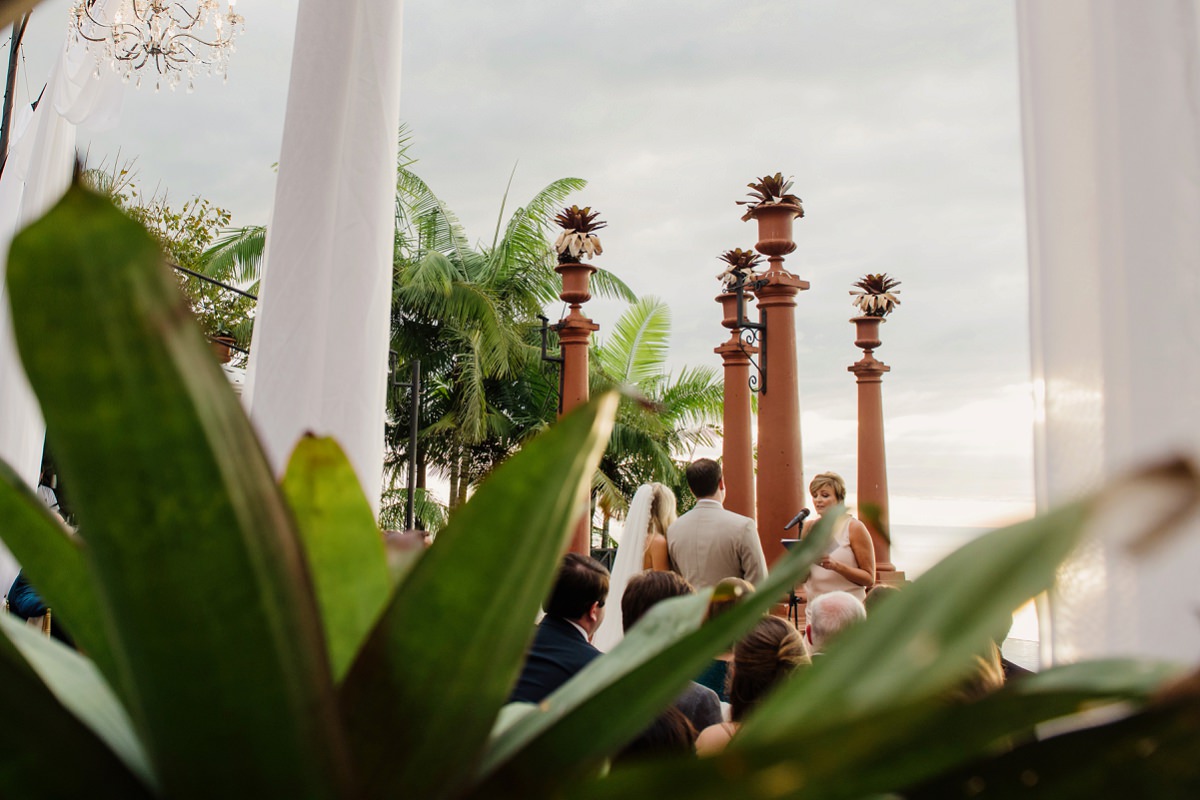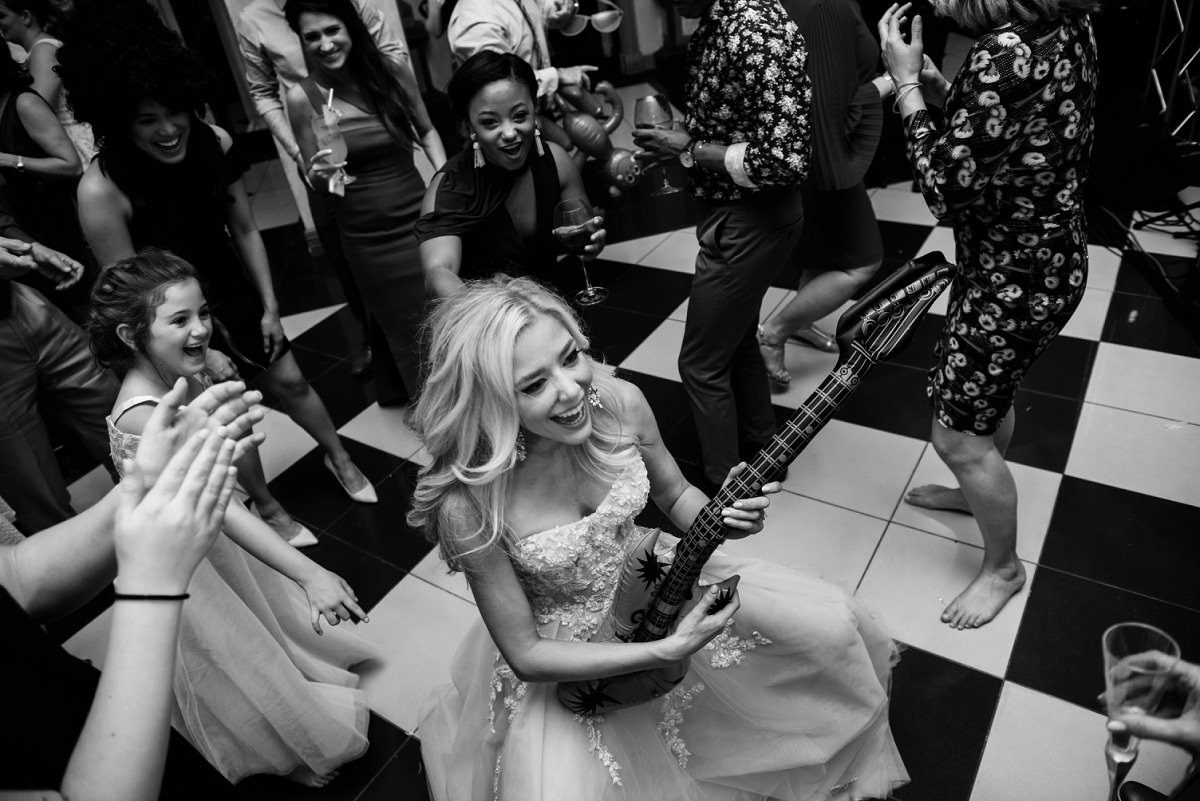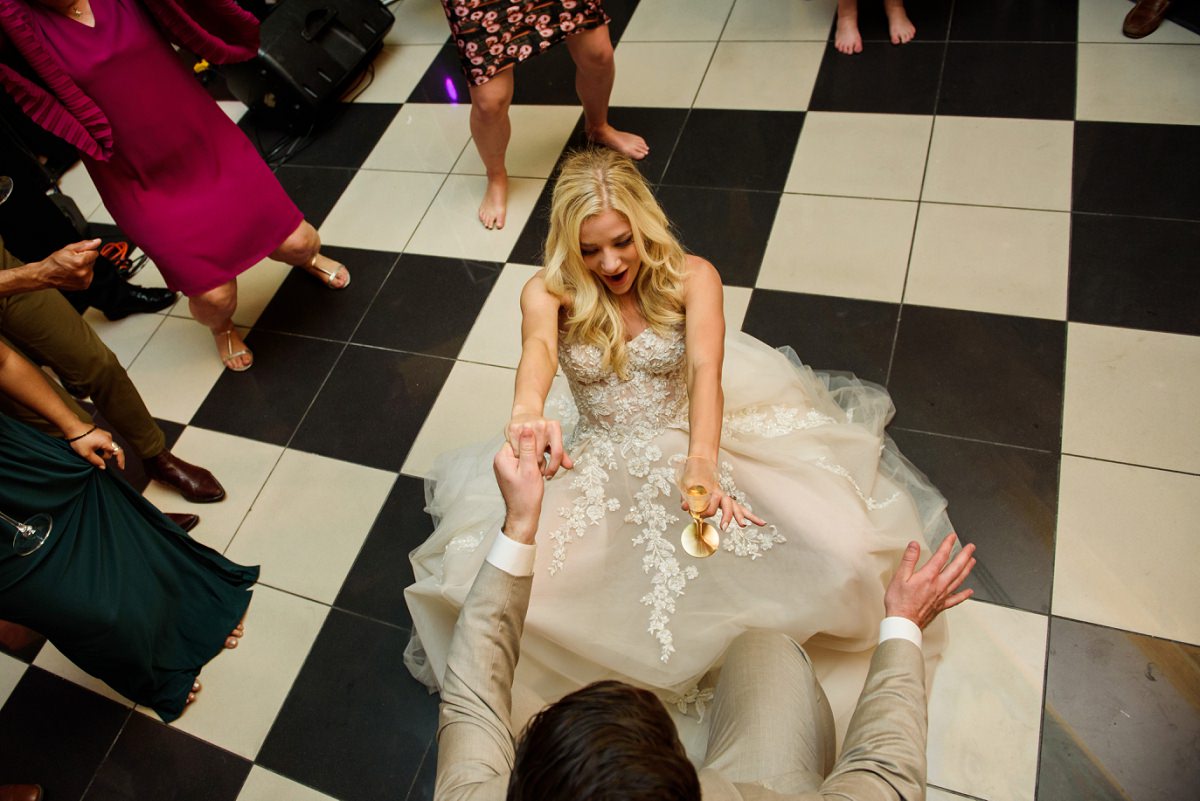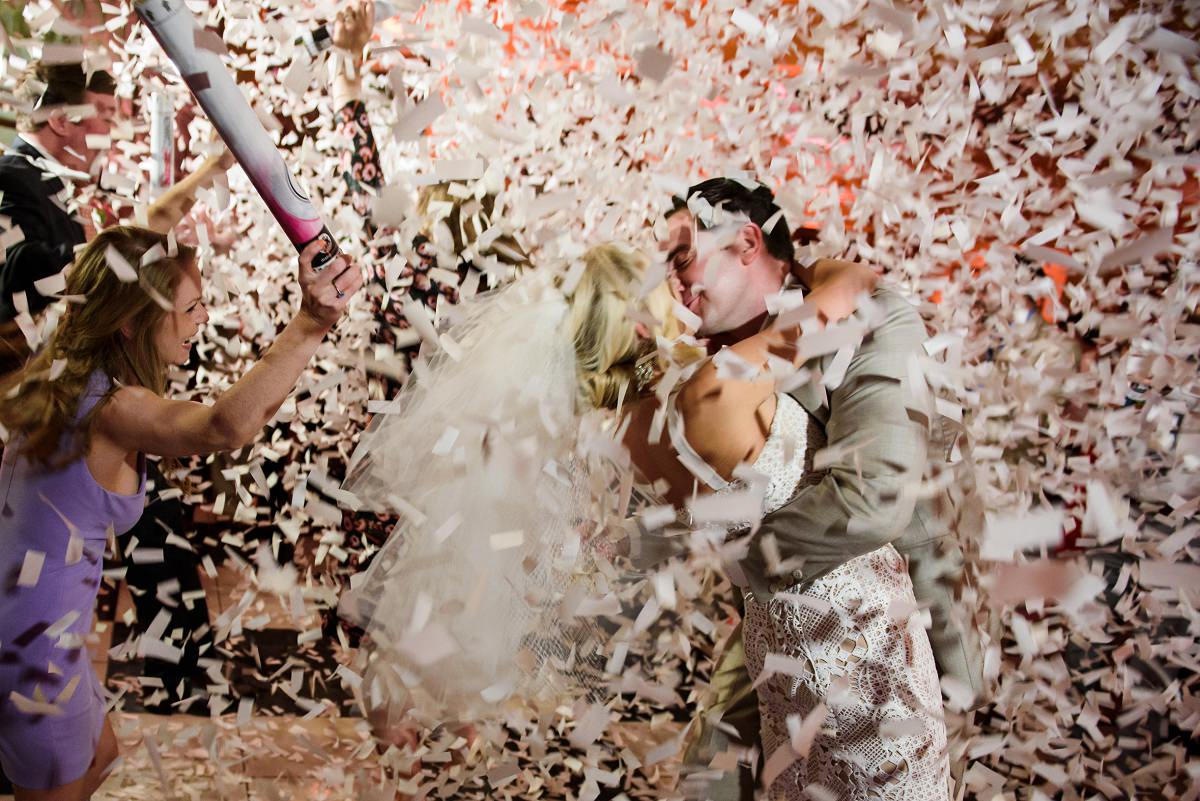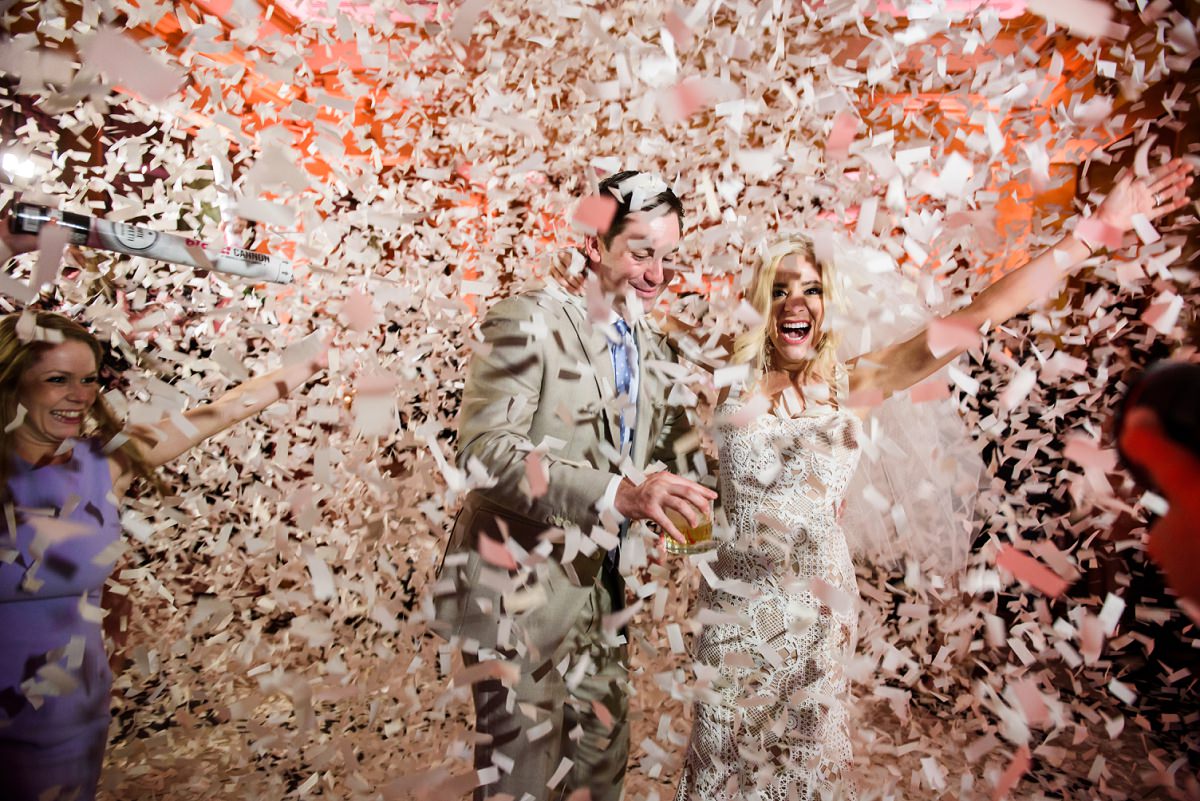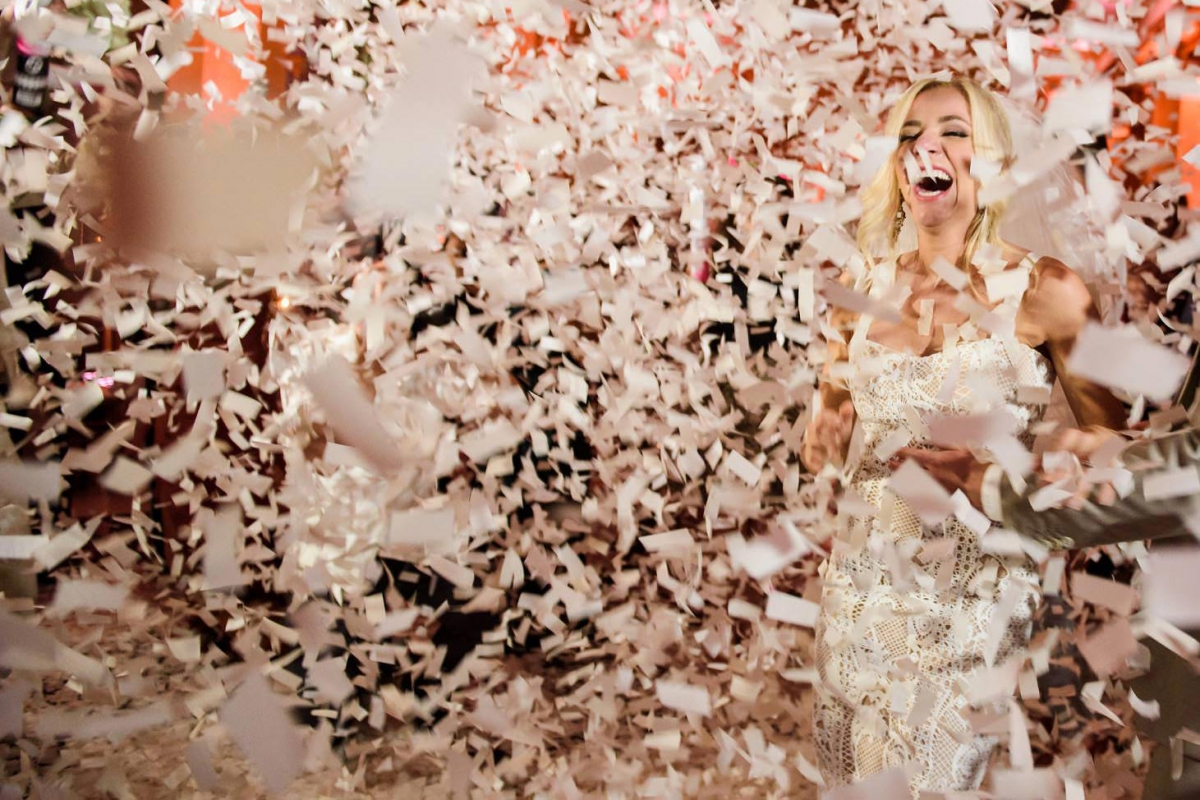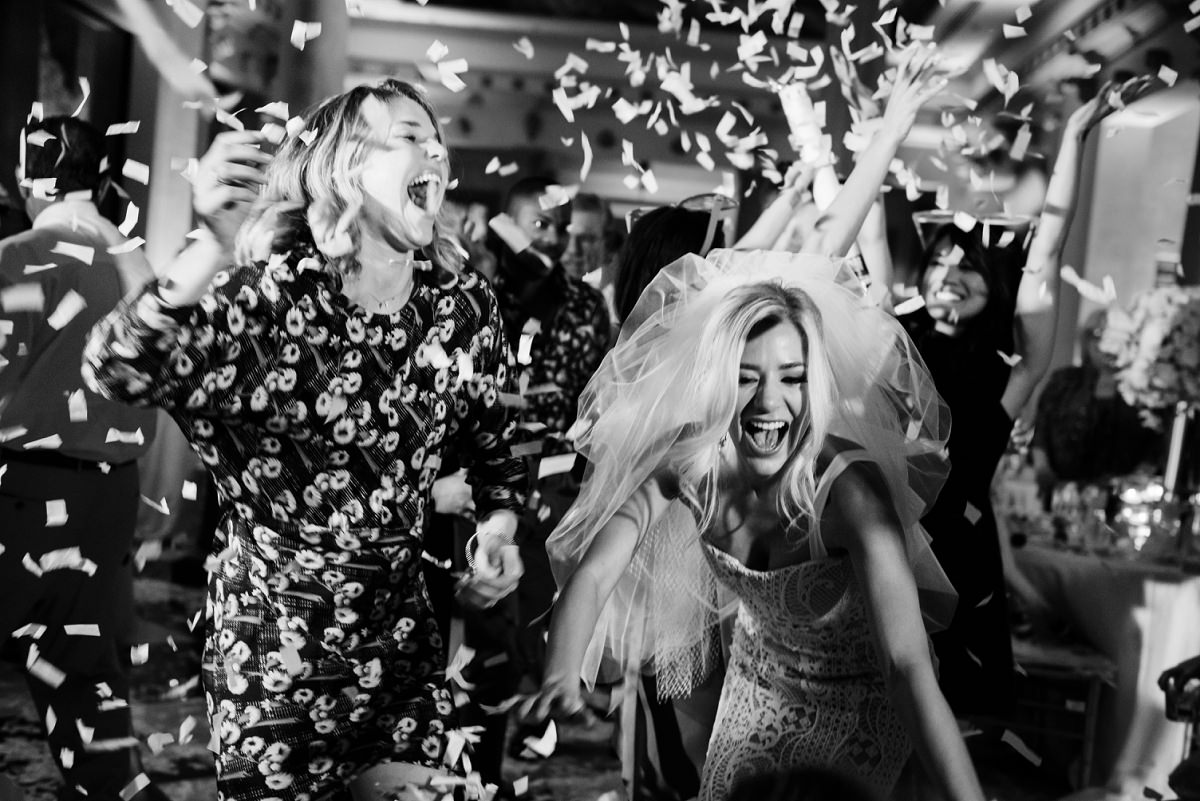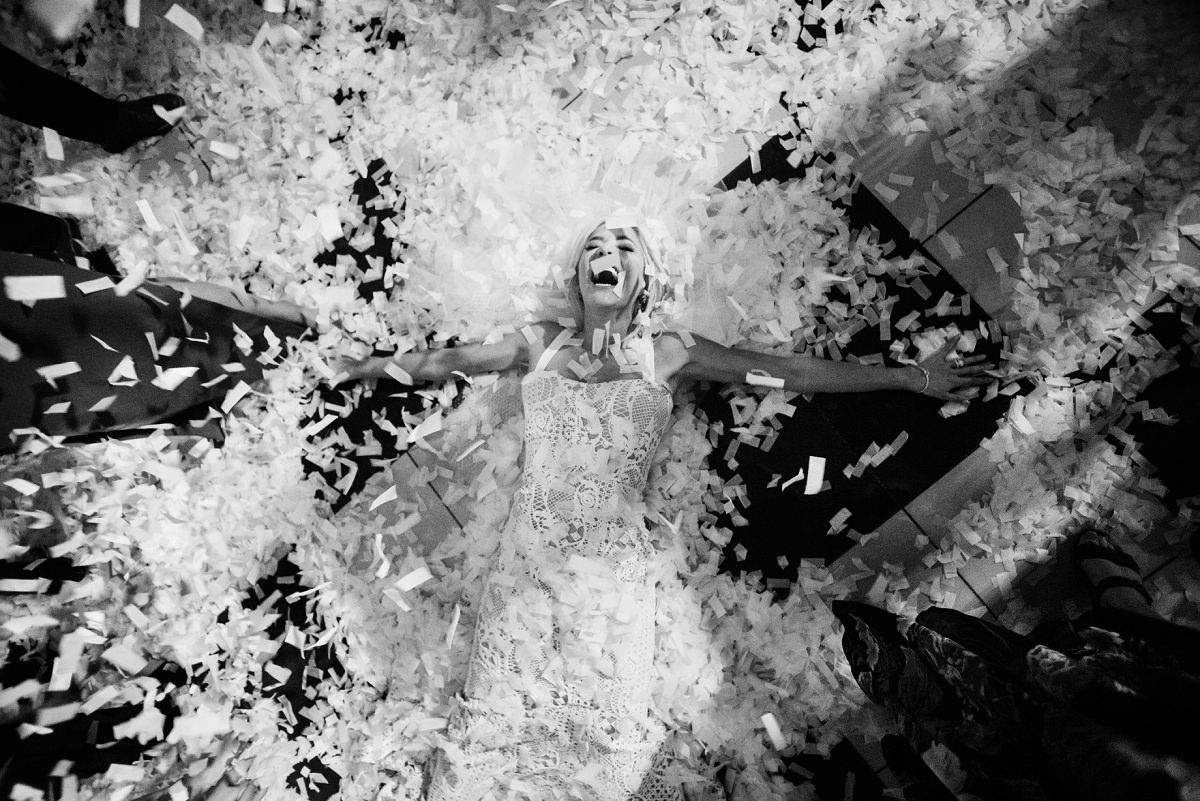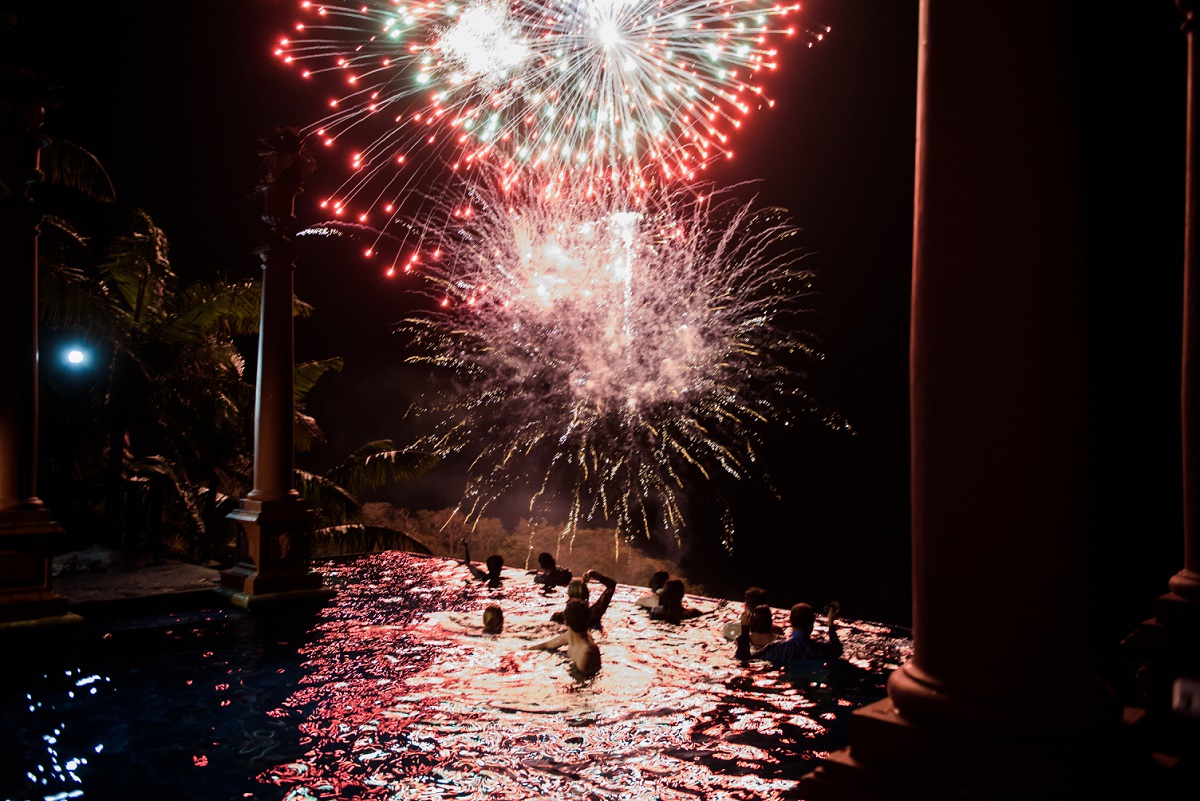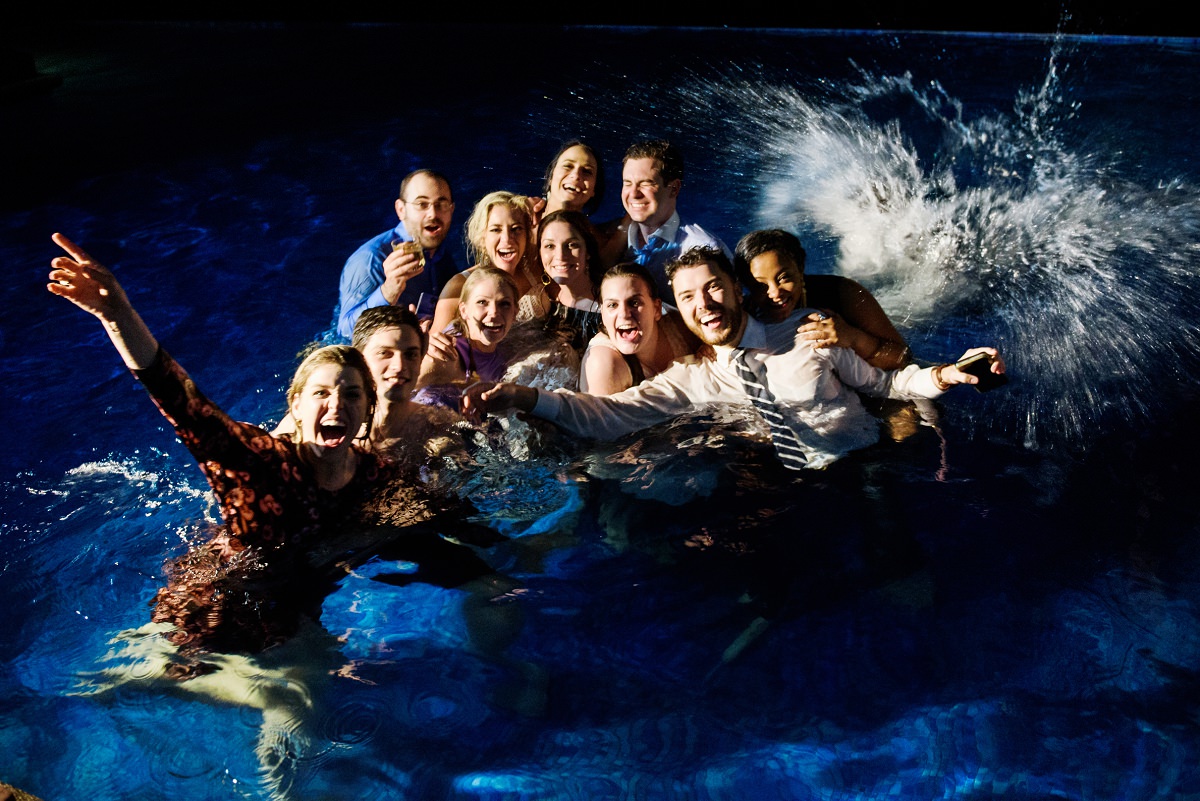 In case you missed it, the wedding team and designers for this incredible event were Four Nineteen Weddings, led by Barbara Broutin! They travel the country putting together events both intimate and large.
Wedding Details
Wedding Dress #1 : Gia Gown and cathedral-length veil by Galia Lahav from Neiman Marcus
Wedding Dress #2: A gorgeous lace gown by Cooper Street
Decor rentals – Costa Mesa with tiffany chairs and white coushins
Dee Jay Mason Dunn
Flowers by Artflower
Welcome party at The Hookup in Herradura
Rehearsal dinner at Los Sueños Beach Club
Fire dancers by Silbawak
Wedding ceremony & reception at Zephyr Palace
Videography by the Jonathan Yonkers team
Ceremony music by Ricardo Fonseca
Wedding reception band: Da Funk
Fireworks show by FAISA
Transportation by Jaco Transfers