Love at First Hike – Kylie & Alex's Backyard Wedding near Edmonton
Photos by Christina
I can't say enough about how excited I am to share these photos. As soon as you meet Kylie and Alex you feel at ease, like you're hanging with old friends. And these friends know how to celebrate in style!! After falling in love with each other, they fell in love with a beautiful country house near Edmonton on a wooded acreage with a picturesque lake. They felt like they had found their forever home and the perfect place to hold their wedding. While it looked like it was professionally decorated by a high-end boutique, it was actually Alex, Kylie and their families who did everything themselves. In fact, when I arrived, I found Kylie and her bridesmaid Kerstin outside, having just hand-sawed through bush to clear a place for people to stand in their home-made heart frame. Her parents arrived shortly after me and her mom proceeded to create all the bouquets and centerpieces, while her dad continued to get the backyard ready. I went outside to start taking detail photos and realized all the benches and reception tables were custom made. When I asked, I found out Alex made them ALL! He actually MADE all their reception furniture from scratch. And they weren't just tables, they were works of art. Absolutely incredible! They chose to have a first look on the floating dock at the lake. Their videographer (and friend) Val was shooting from a boat and I was on shore… we then traded and I realized it had been a very long time since I rowed a boat LOL but it was so worth it… the view of them was stunning. The ceremony and reception brought them together with their closest friends and family, a troupe of fun people who brought a ton of love to the wedding. One thing you probably can't tell from the photos is how cold it was for a Labour Day weekend. However, despite needing to warm up with coats and scarves, this crowd just embraced the day and had a blast! It was 100% warm cheers from everyone. Kylie & Alex, a huge congratulations! I had so much fun with you guys and I'm so happy I was a part of your amazing wedding day!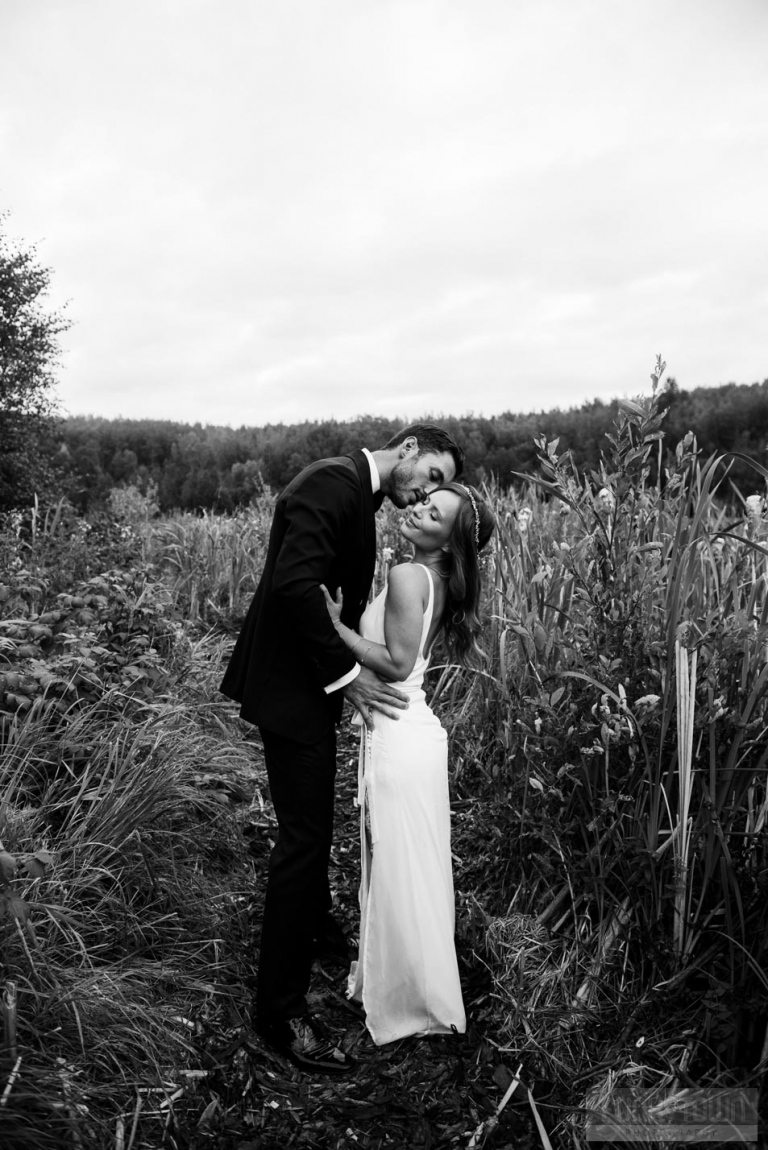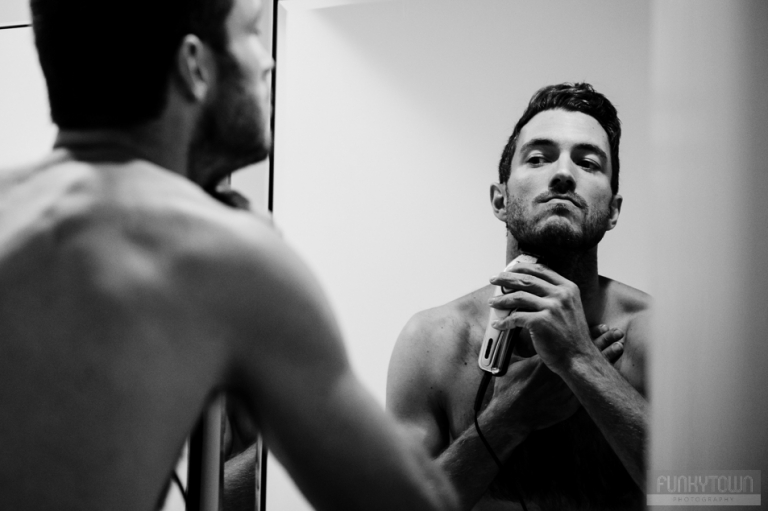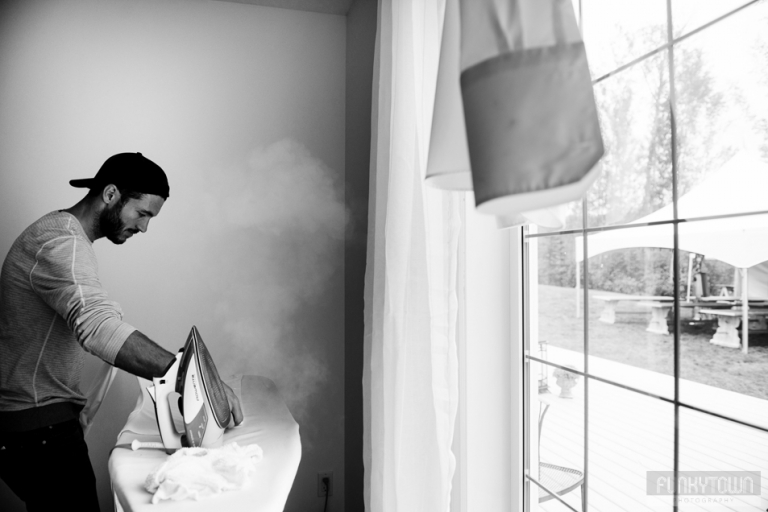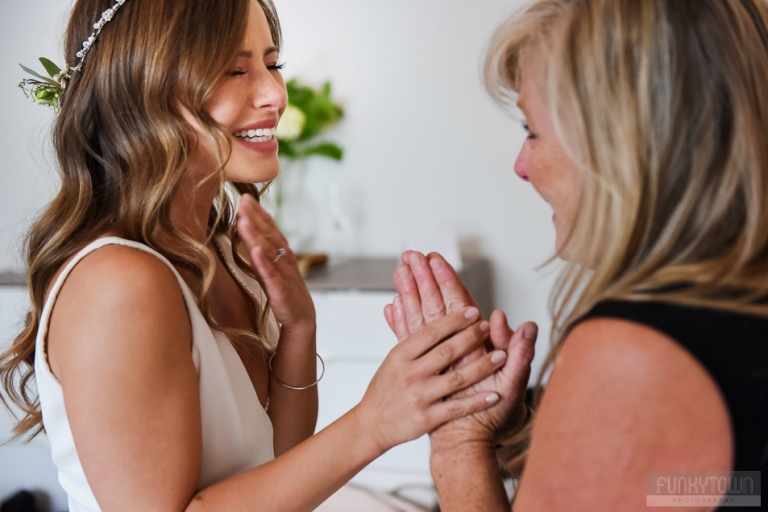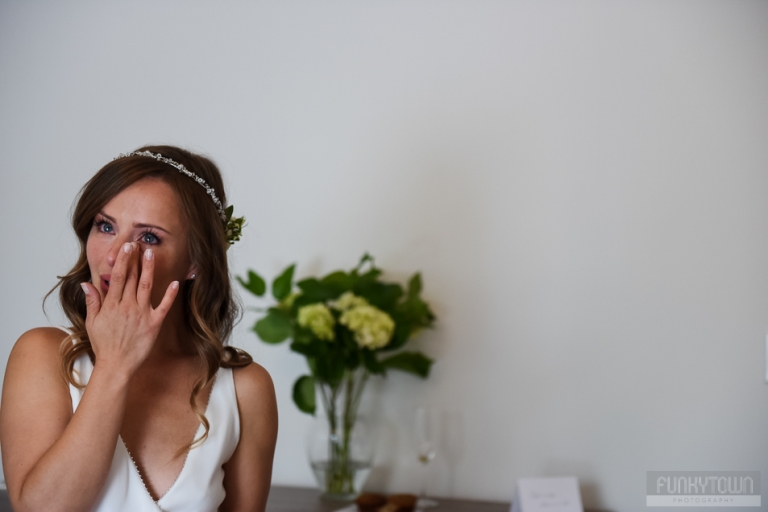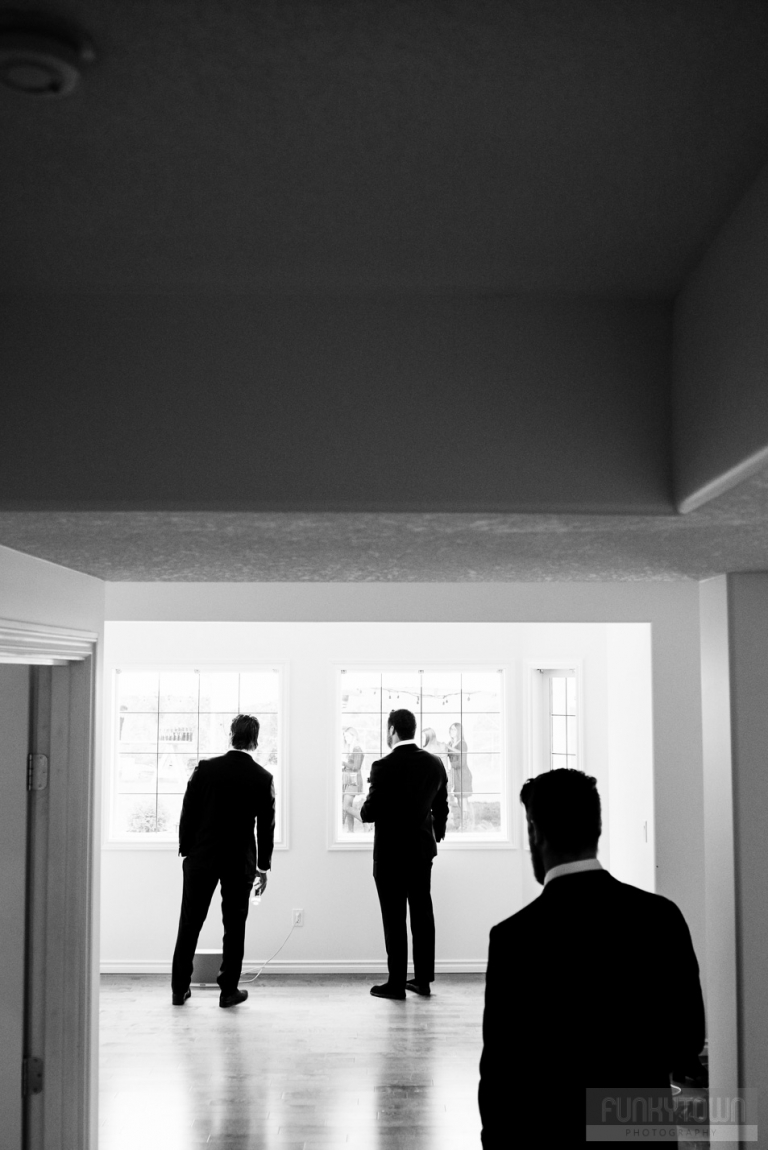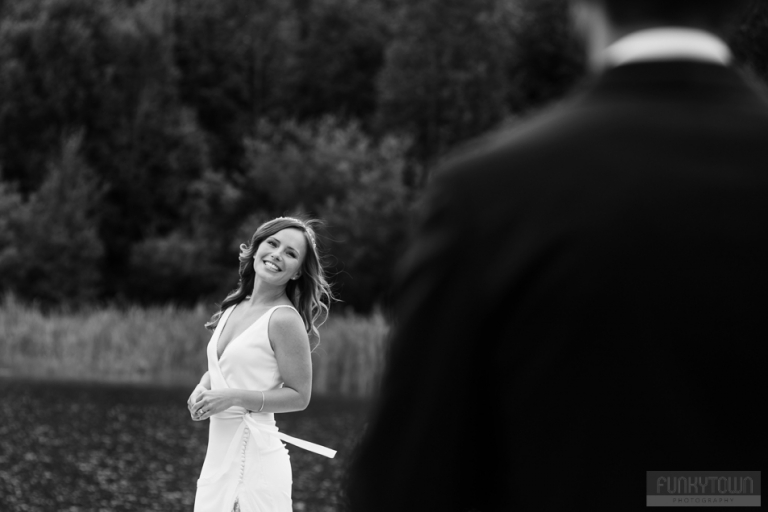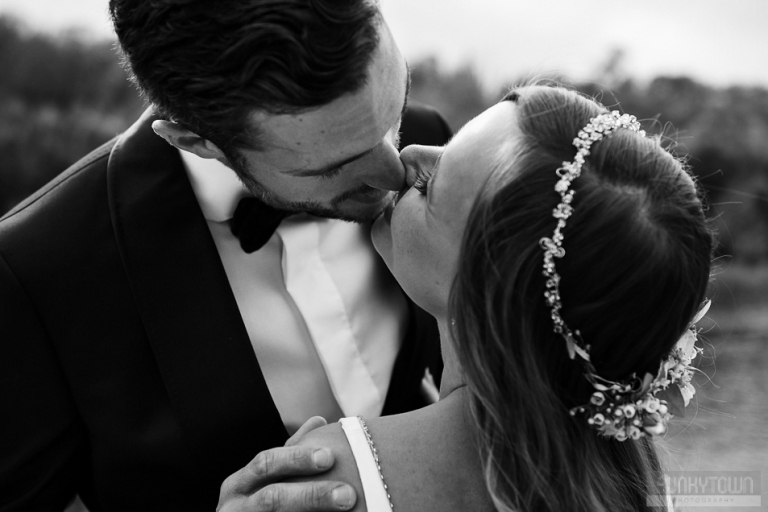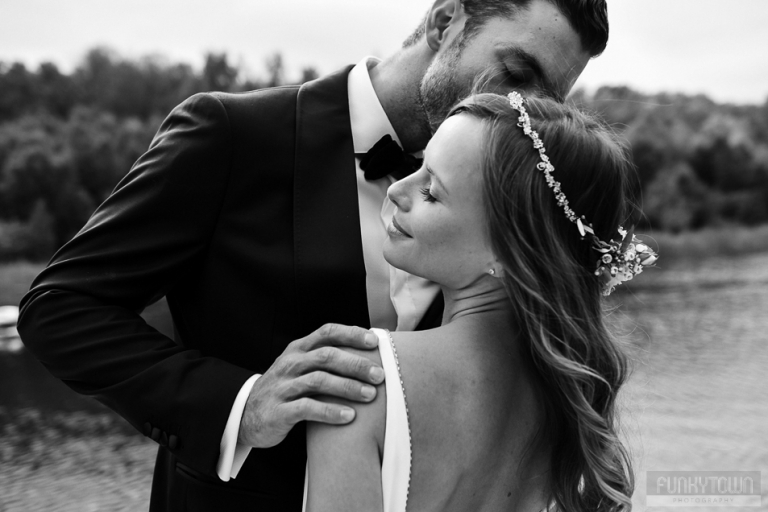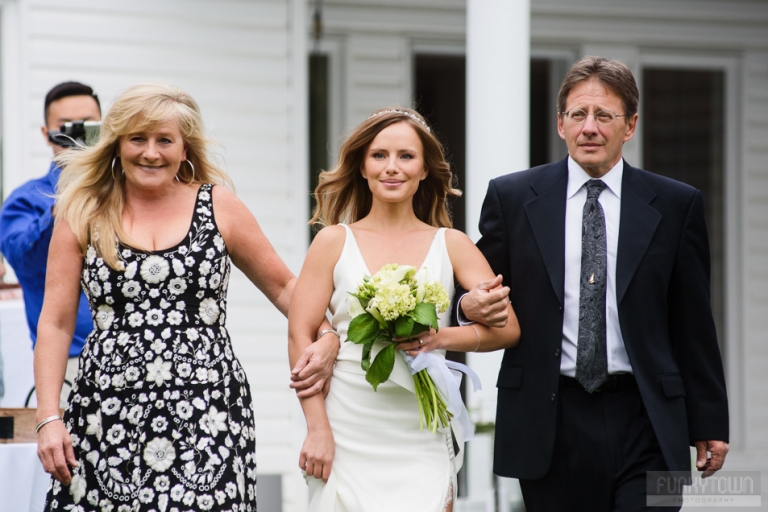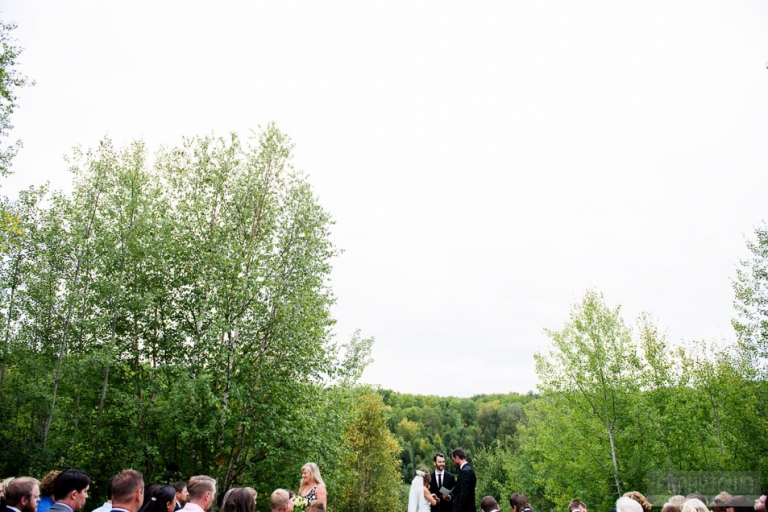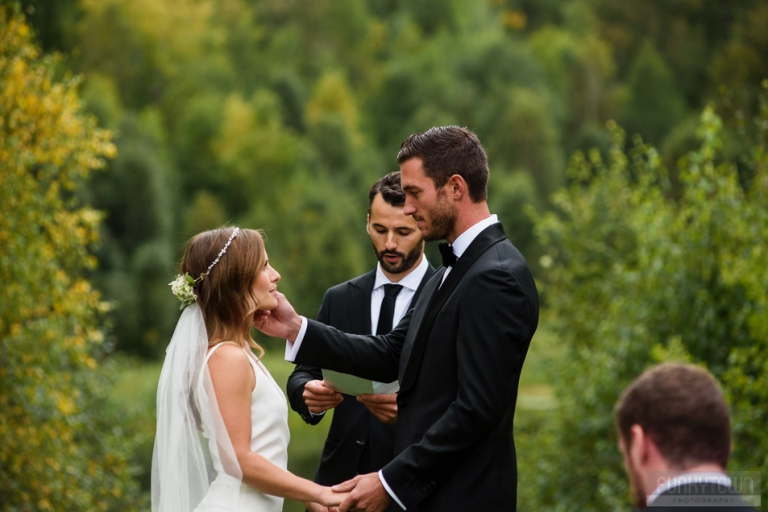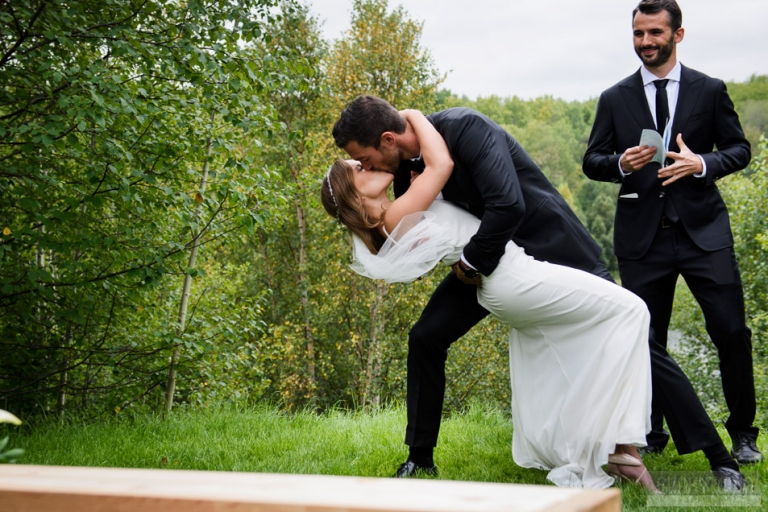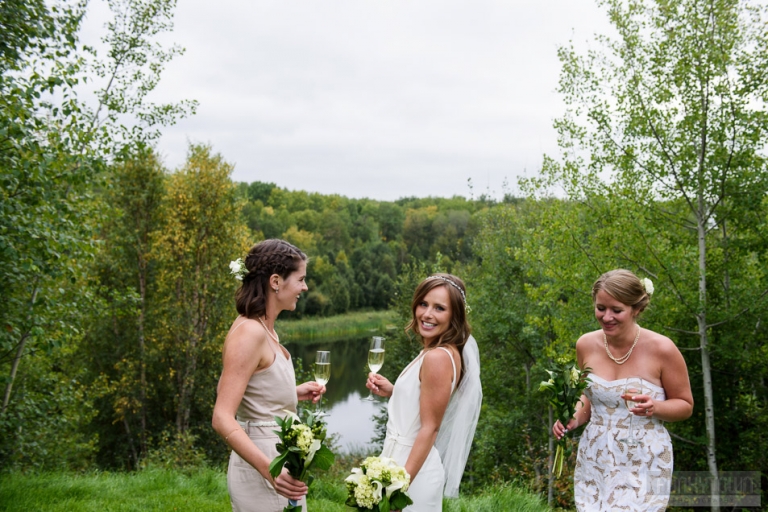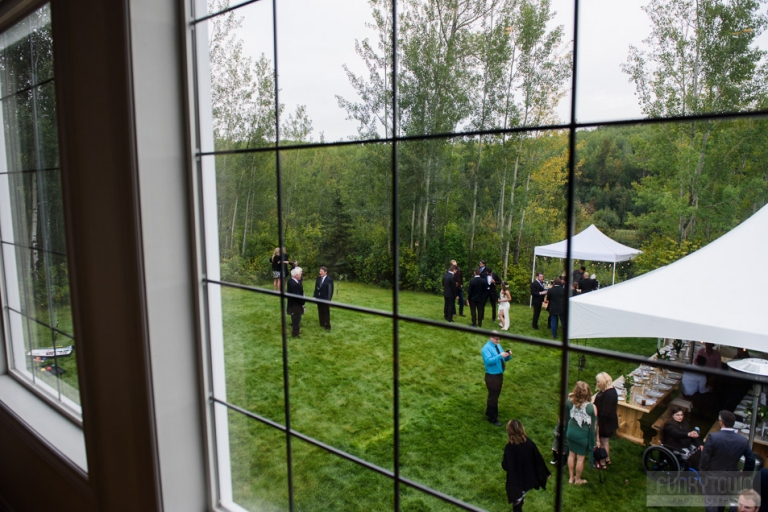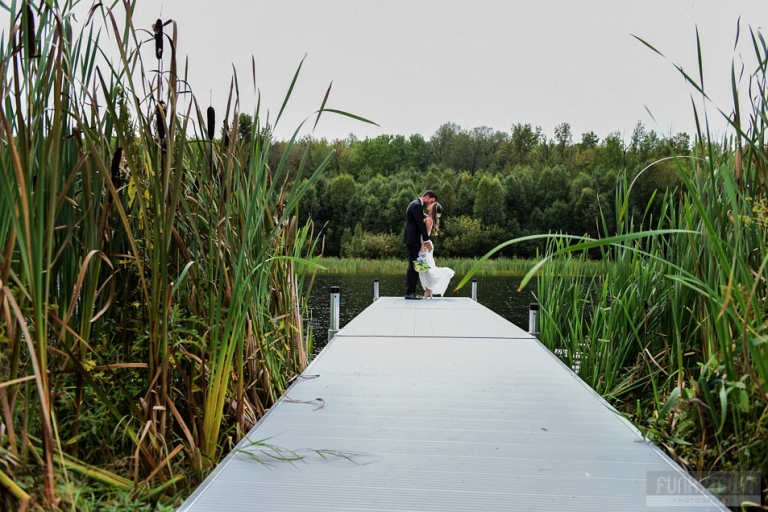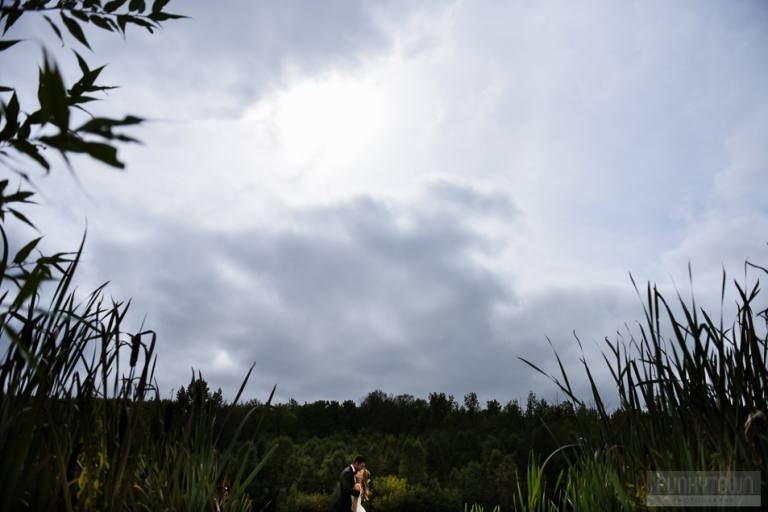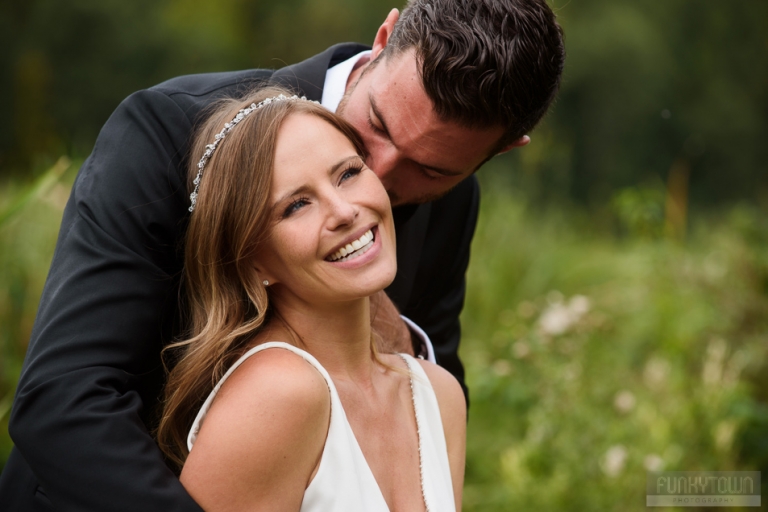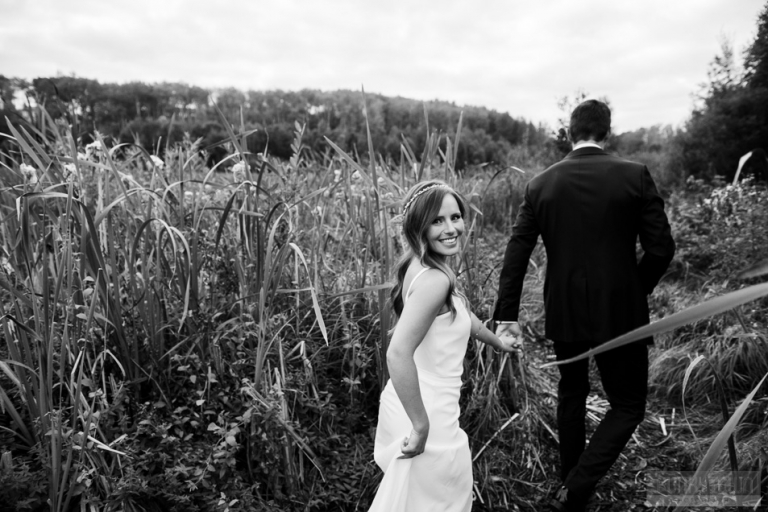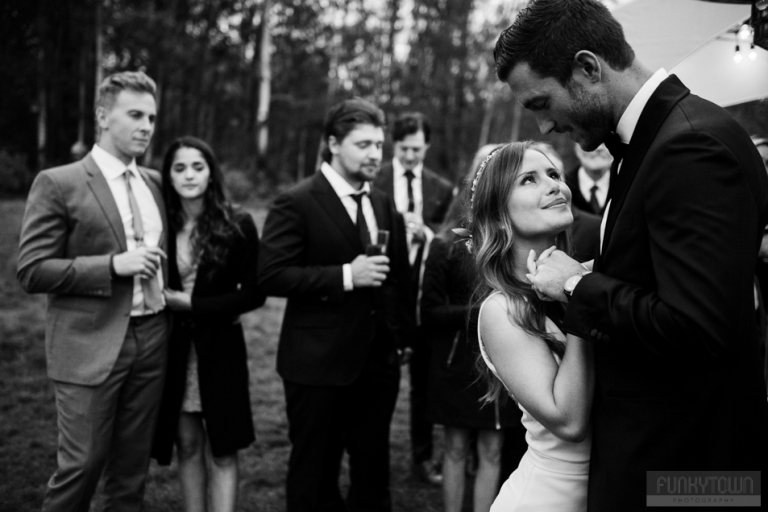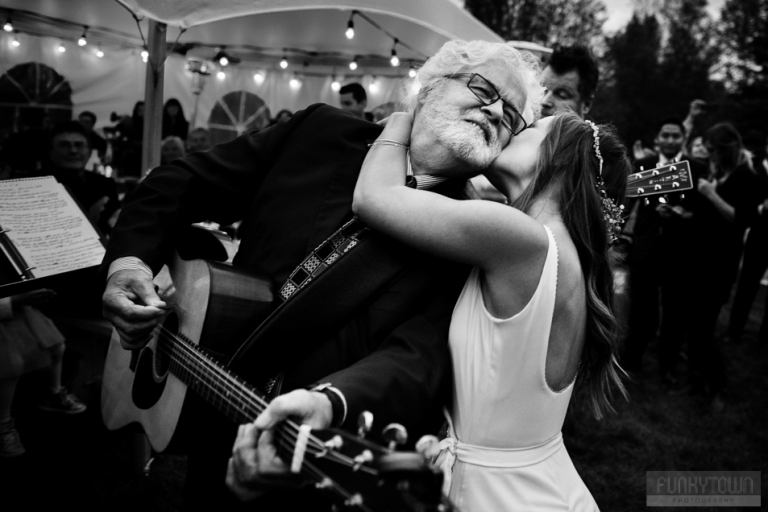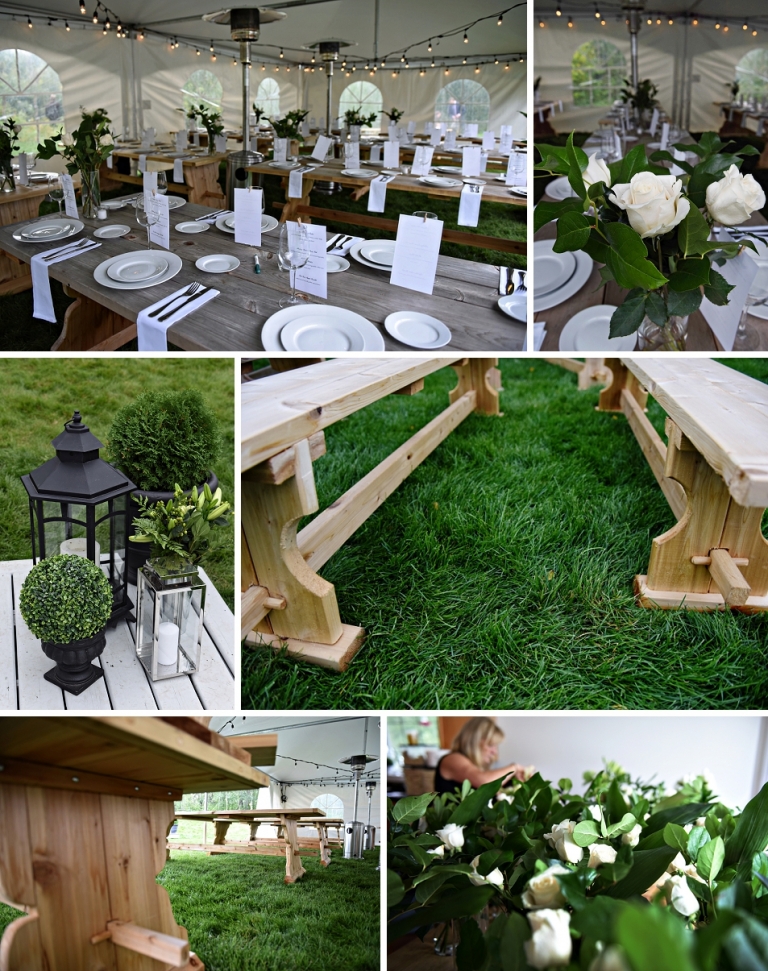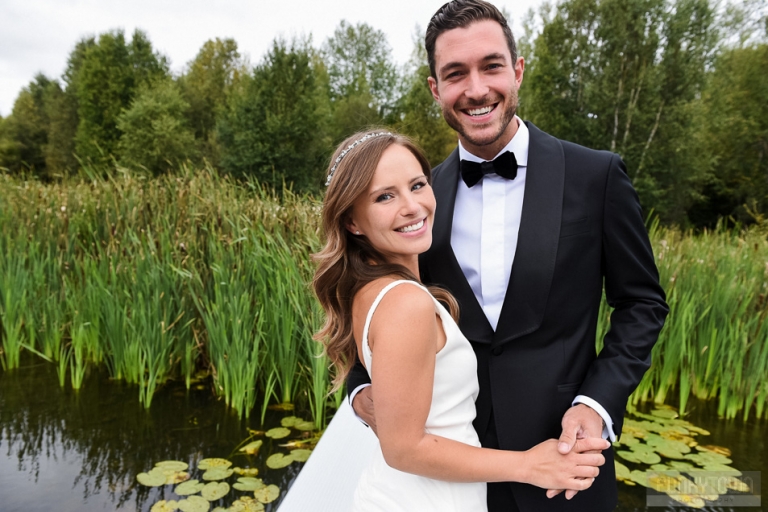 Kylie & Alex's Love Story
FROM KYLIE
It truly was.
I met Alex the summer of 2013. We were introduced by a mutual friend at Stampede – where all lasting relationships are formed – and instantly bonded over our love of the mountains and the outdoors.
Prior experience had led me to understand that the definition of "outdoorsy" varies from person to person – much to my dismay. Not to discredit Alex's note worthy athletic build and rugged good looks, but I was both sceptical and curious to know if we shared a true affinity for the outdoors.
So we set a date for a test – I mean, hike.
At the time, one of my closest friends was staying with me from out of town. Sarcastically, he said his last regards the night before, implying that I may never return from my early morning excursion with Alex. I was, after all, heading into the woods with someone I had met no more than twice, and briefly at that. However, at the first sign of trouble, I was rest assured in my ability to out hike him.
What was intended to be an "exploratory date" with someone I barely knew, turned into a seven hour adventure up a mountain with someone too familiar to have been a stranger to me the day before.
The incline wasn't given the chance to take my breath away.
When I returned home that evening, my friend asked how my date went.
I answered him with, "I am going to marry that man".
FROM ALEX
It was the Calgary Stampede of 2013 and I had heard it before – "you are athletic and you like the outdoors"…
Two weeks later we were driving out to Banff National Park to hike Baldy Pass, one of the most challenging day hikes I knew at the time.
For those who are interested, the one-way distance for the general Baldy Pass is 5 KM with an elevation gain near 1,886 ft. However, the actual pass stands at 1,990 m (6,529 ft), and there is further opportunity to substantially increase distance and elevation (to achieve substantially enhanced reward – not to mention severely test the claims of an exceptionally cute and bold new partner).
For July, it was unusually hot and we had both packed nothing more than a camelback of water and a cliff bar or two. Once we parked the car, we commenced what started out as a peaceful wilderness walk with lots of conversation, chirping birds and a slight risk of sunburn… Good thing we had water.
Now it is typical that at this point I would begin to tell you how what started as a gentle incline turned into an arduous and gruelling 7 hour slog through mosquito infested woods, while we forded mountain rivers, terraced jagged shale peaks and raced across the alpine meadows of the Rocky Mountains; however, that would be getting ahead of myself. Oh yes, did I mention the prospect of grizzlies ahead.
It is not to say that we didn't do those things, because we did – those are table stakes – however, the one thing I wasn't expecting was for the weather to turn on a dime. No we didn't get caught in an avalanche but when you're wearing very short sport shorts with a lightweight performance t-shirt, sleet, snow and rain in the face will cut you like a razor blade and chill you to the bone. We stayed at the top for a minute to enjoy the fruits of our labour (no there was not a view – we don't have a photo) and then wasted no time on the decent.
It was not just the incredible conversation, the sense of accomplishment, or the 7 hours spent with a truly remarkable woman (she did not complain once about being cold or tired) that solidified my intentions, it was that the whole day seemed to pass by like it was spent with those whom I am closest.