Hola amigos y amigas! Help us in wishing Gemma and Vanessa a huge congratulations on their wedding at the beautiful Arenas del Mar Resort in the jungle of Manuel Antonio, Costa Rica. These two love birds had their preparations in separate rooms at the stunning Vista Hermosa villa and their first look on the yoga deck surrounded by their besties, with the women wearing pink suit jackets and white pants, and the men wearing pink bow ties. And if you're a BHLDN aficionado you're going to love the brides' gowns!! Thanks to la Niña, rainy season unfortunately came a bit early… but that didn't stop this group from having the fiesta of their lives. A very special shout out to Chelsea Banwell of Oasis Weddings who made the entire event run seamlessly despite having to move chairs and decor into the covered area by the pool when the rains started to get too heavy. A huge congratulations Gemma & Vanessa!! We were honoured to have been a part of your awesome celebration in Costa Rica!!!
Photos by Christina & Derek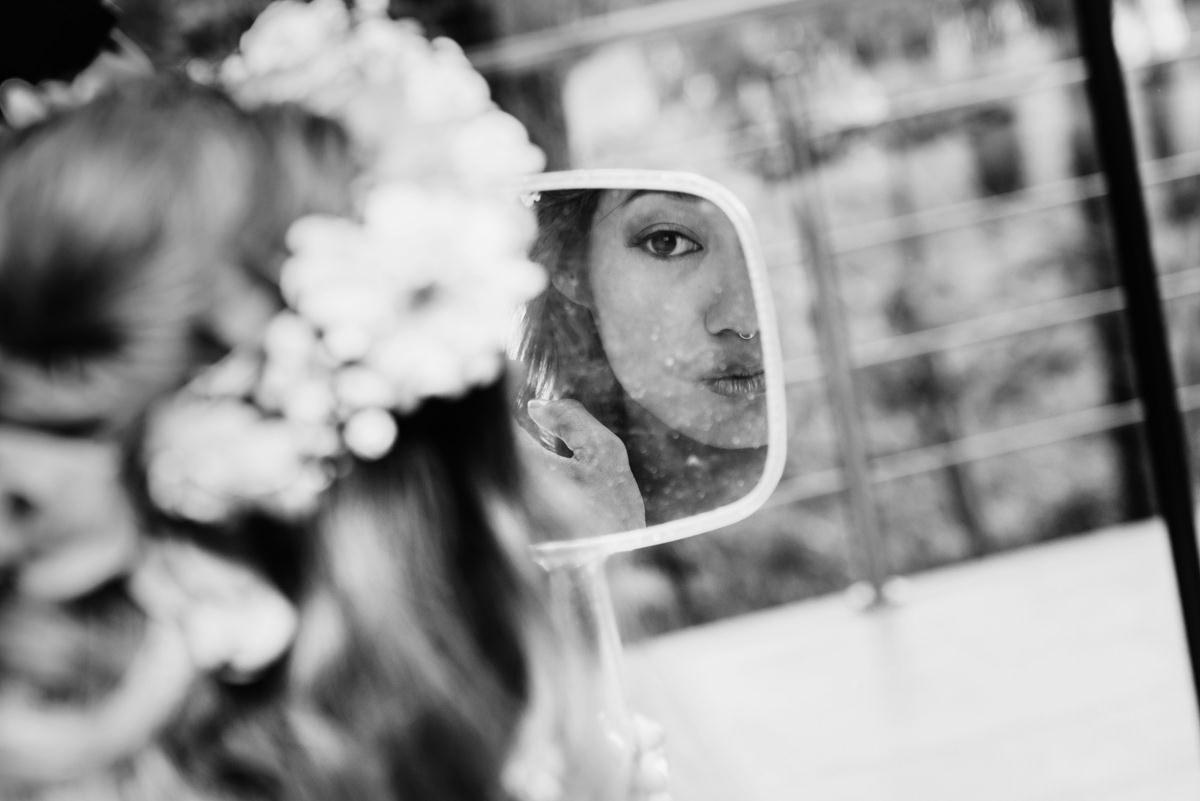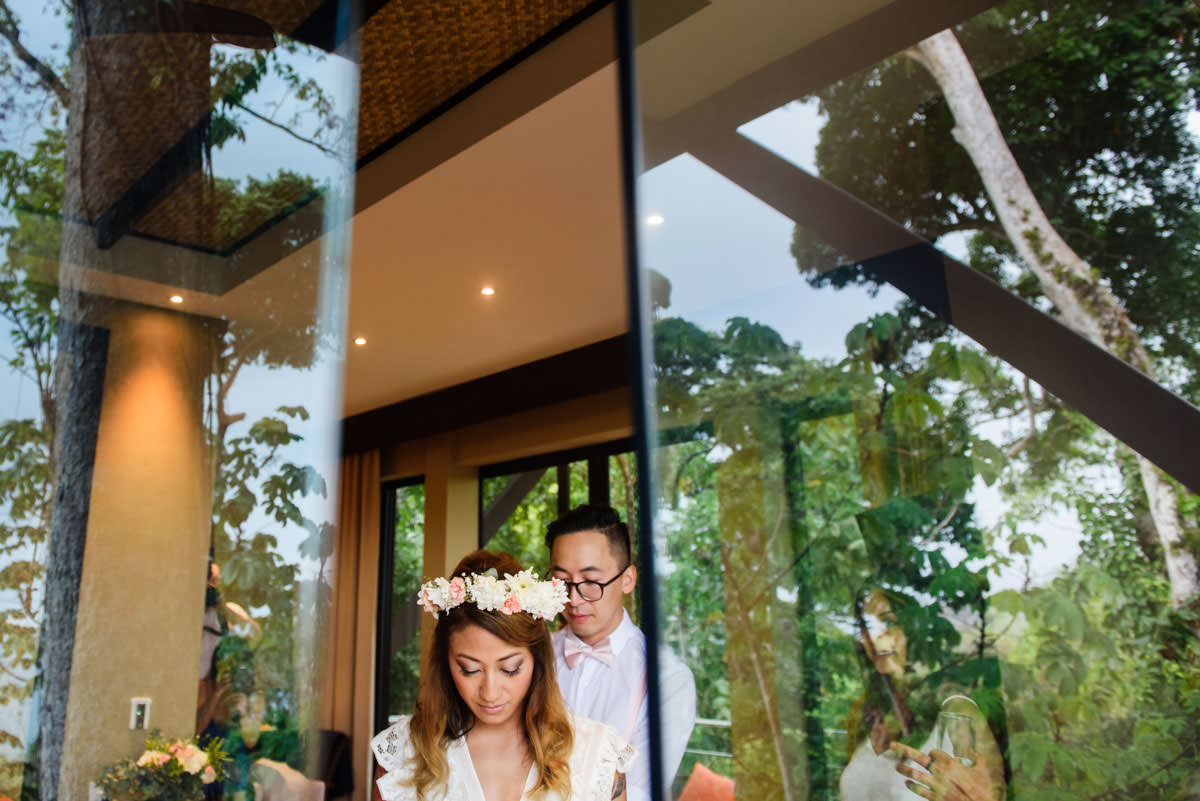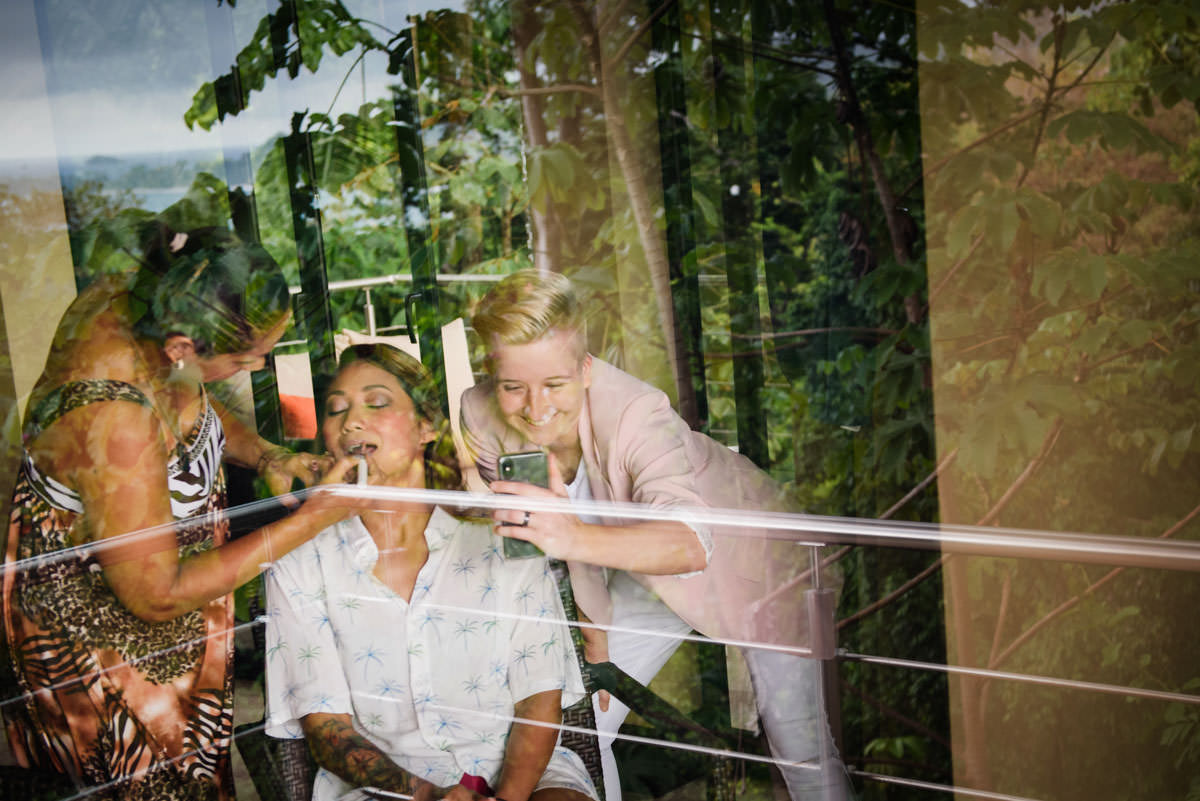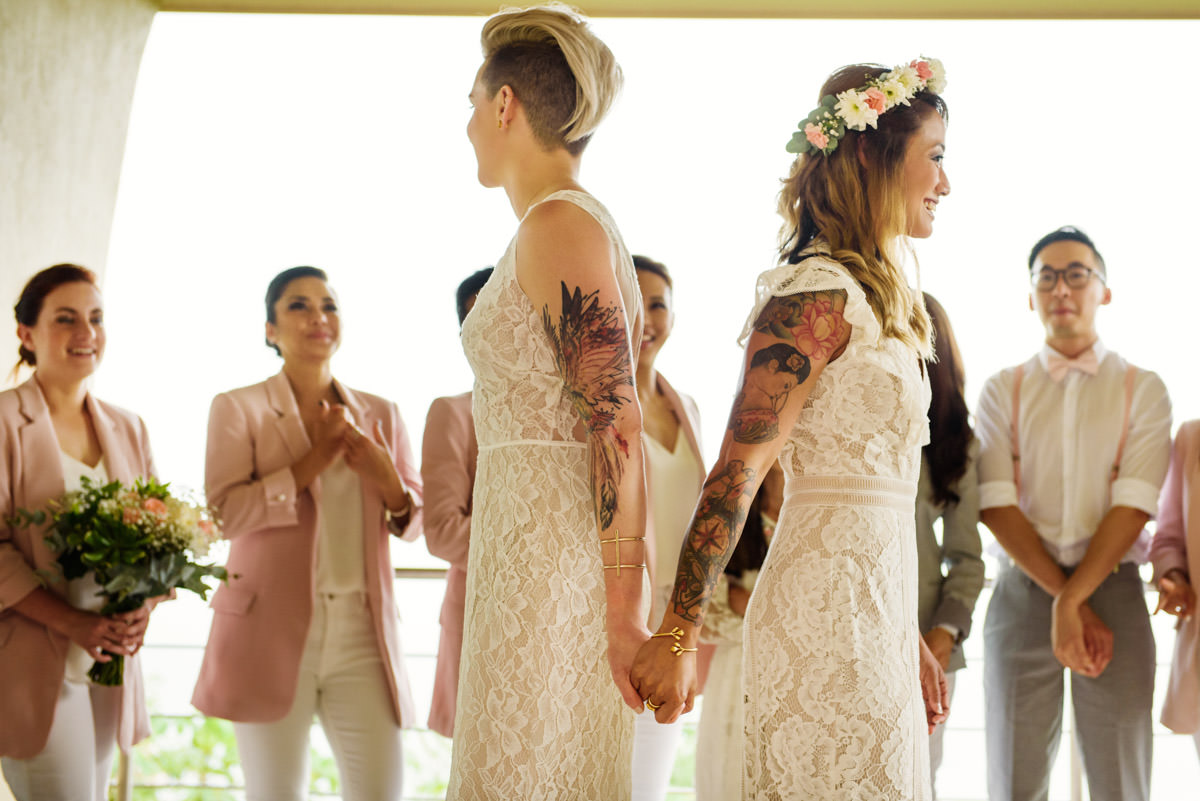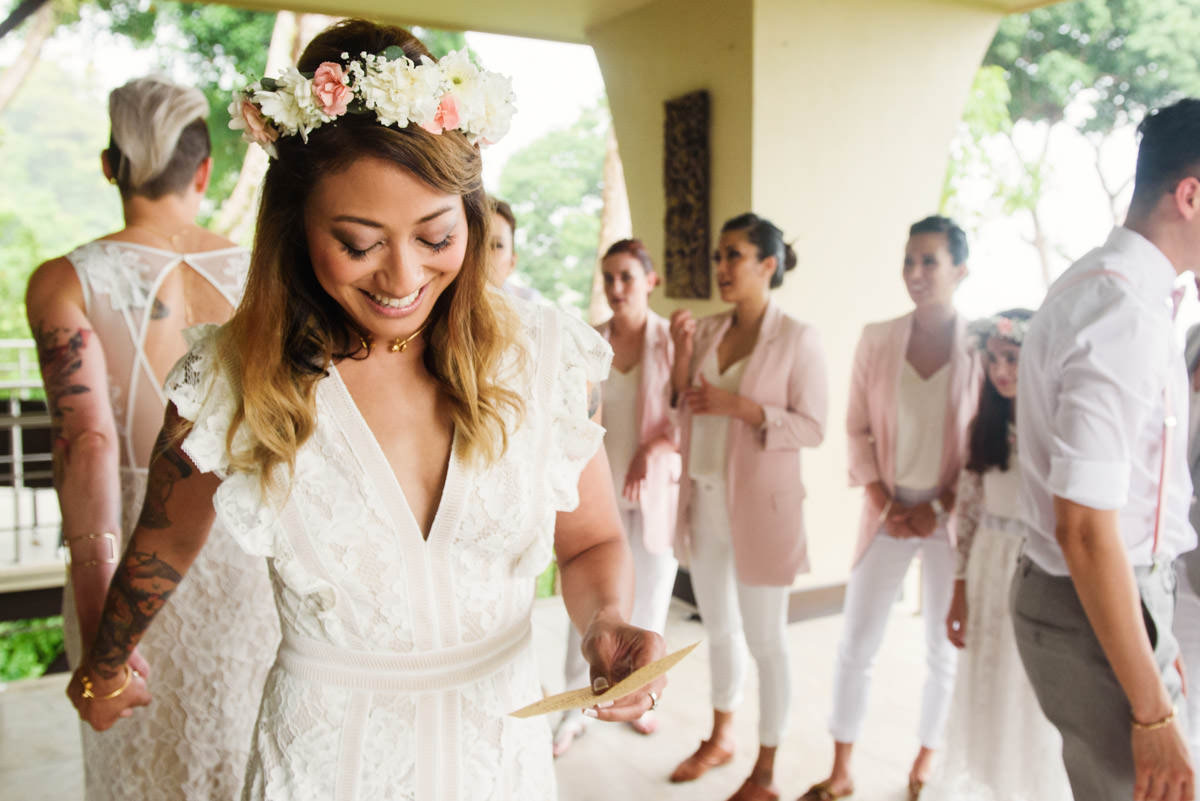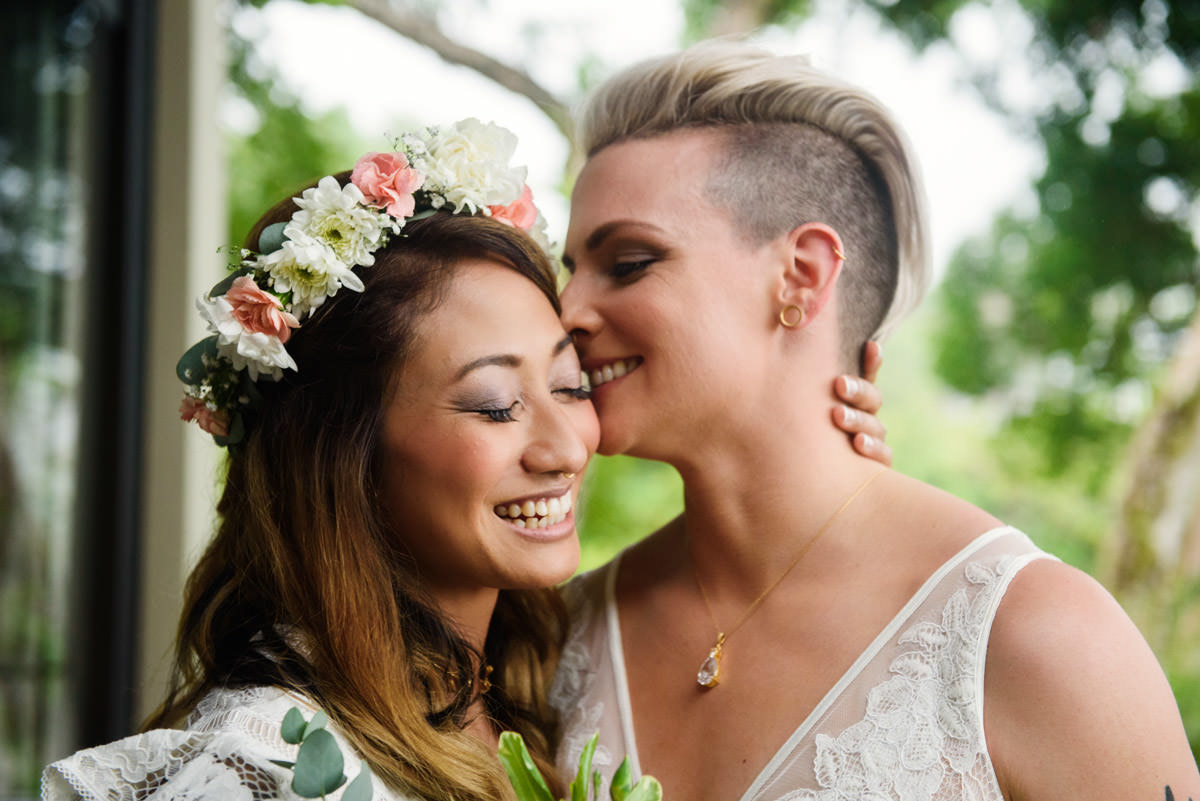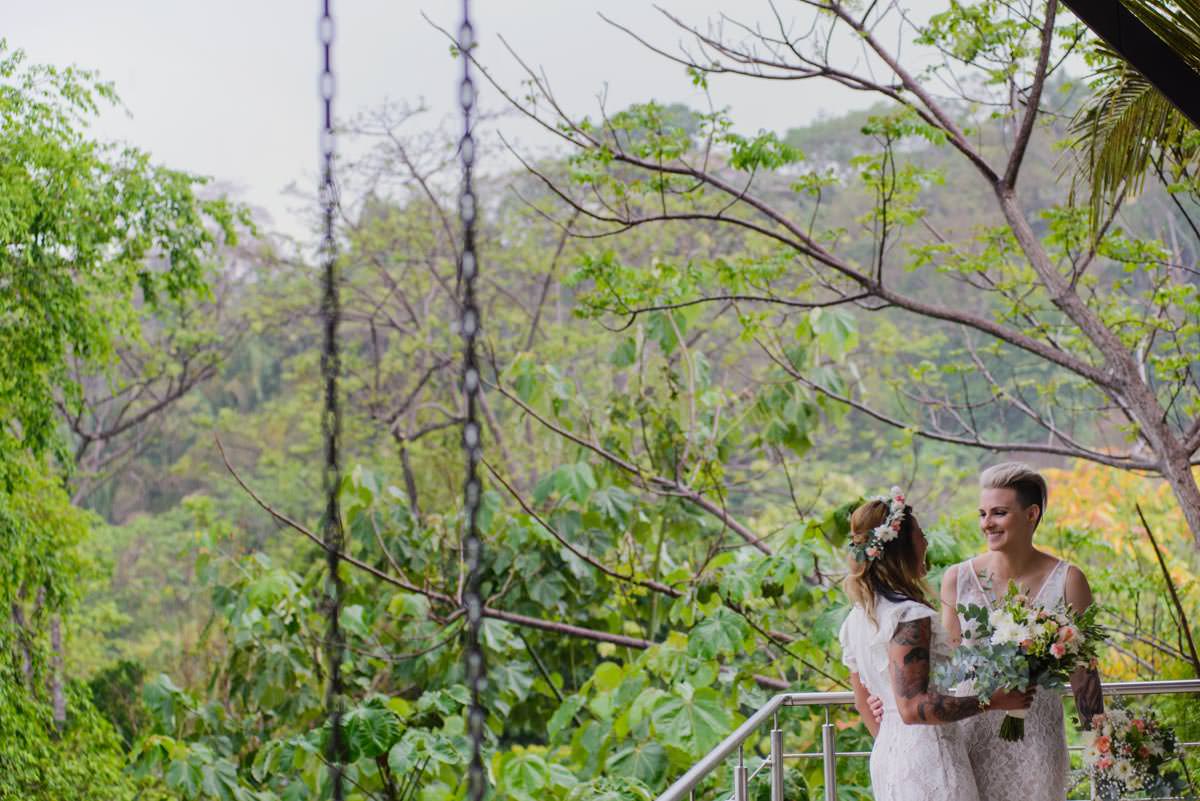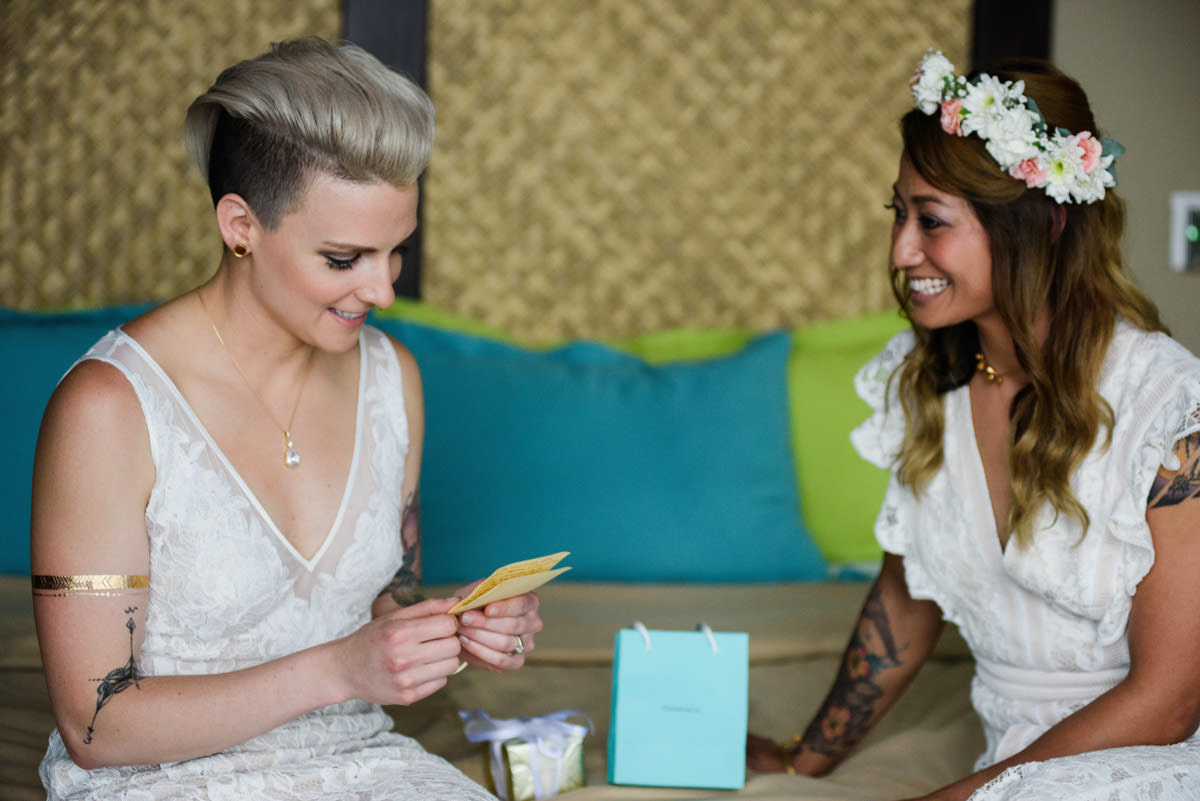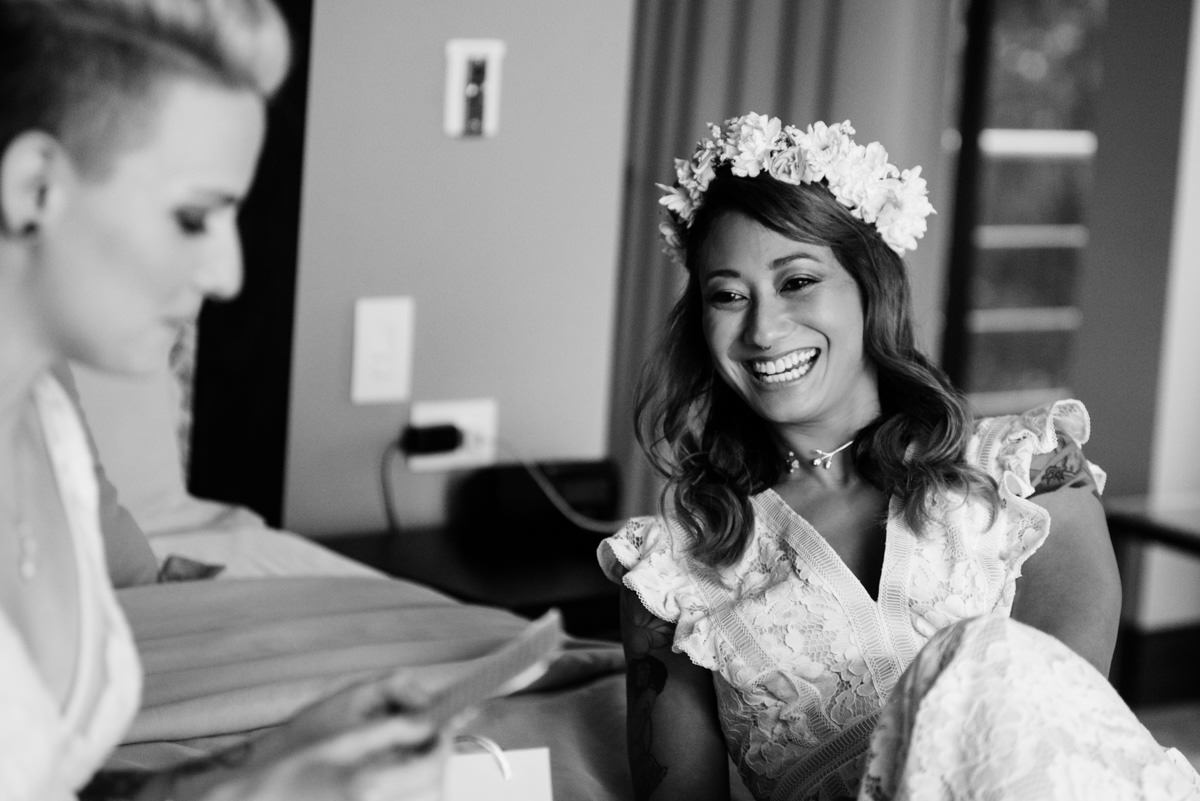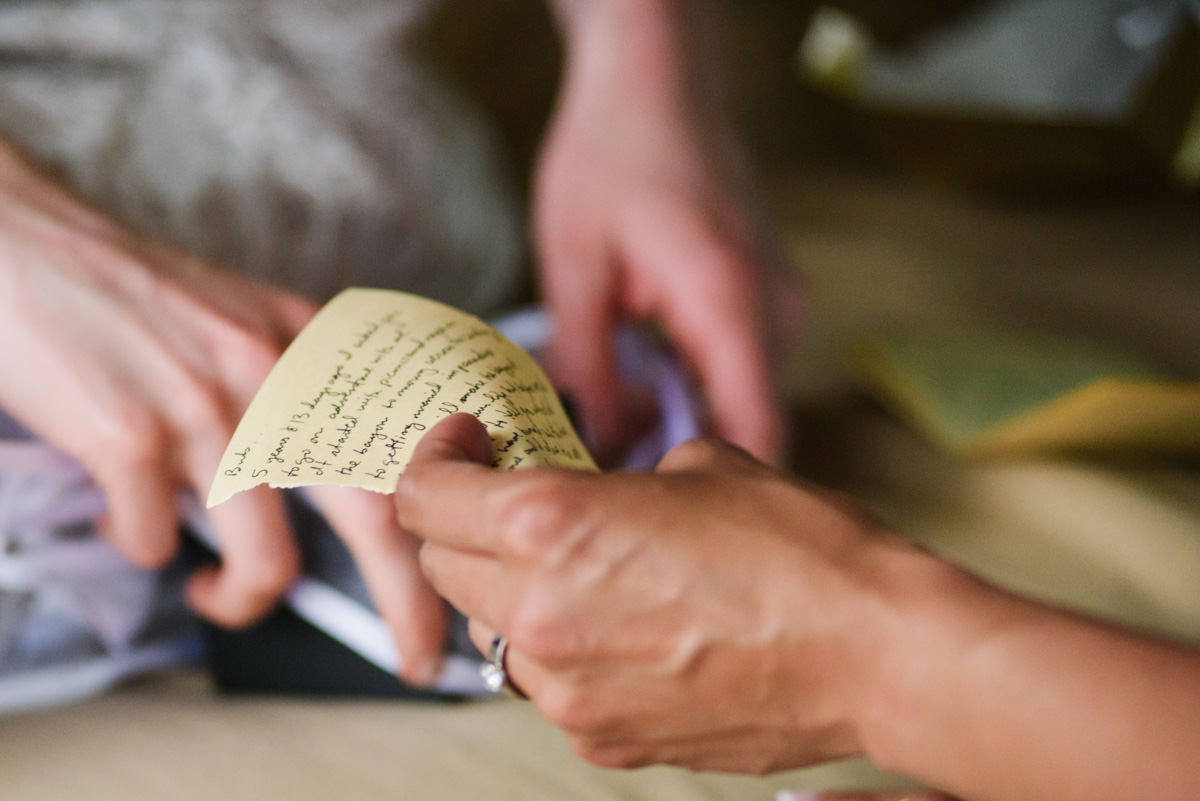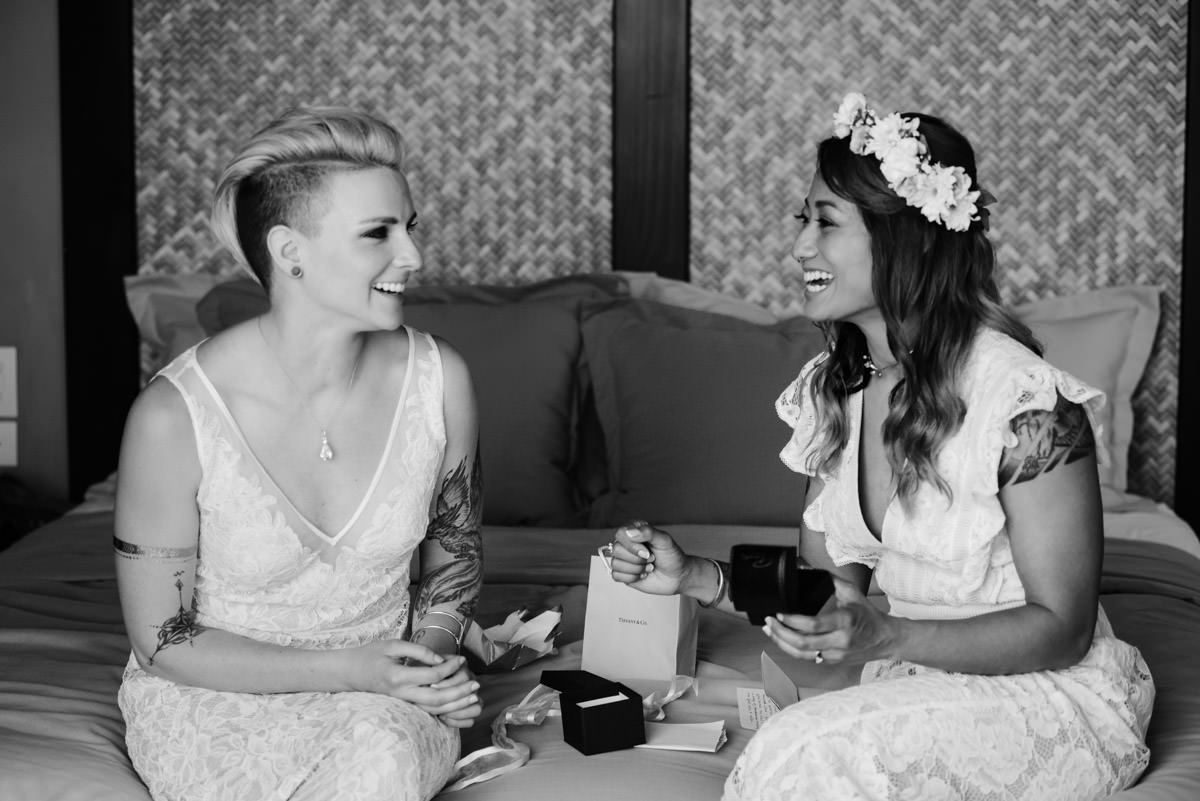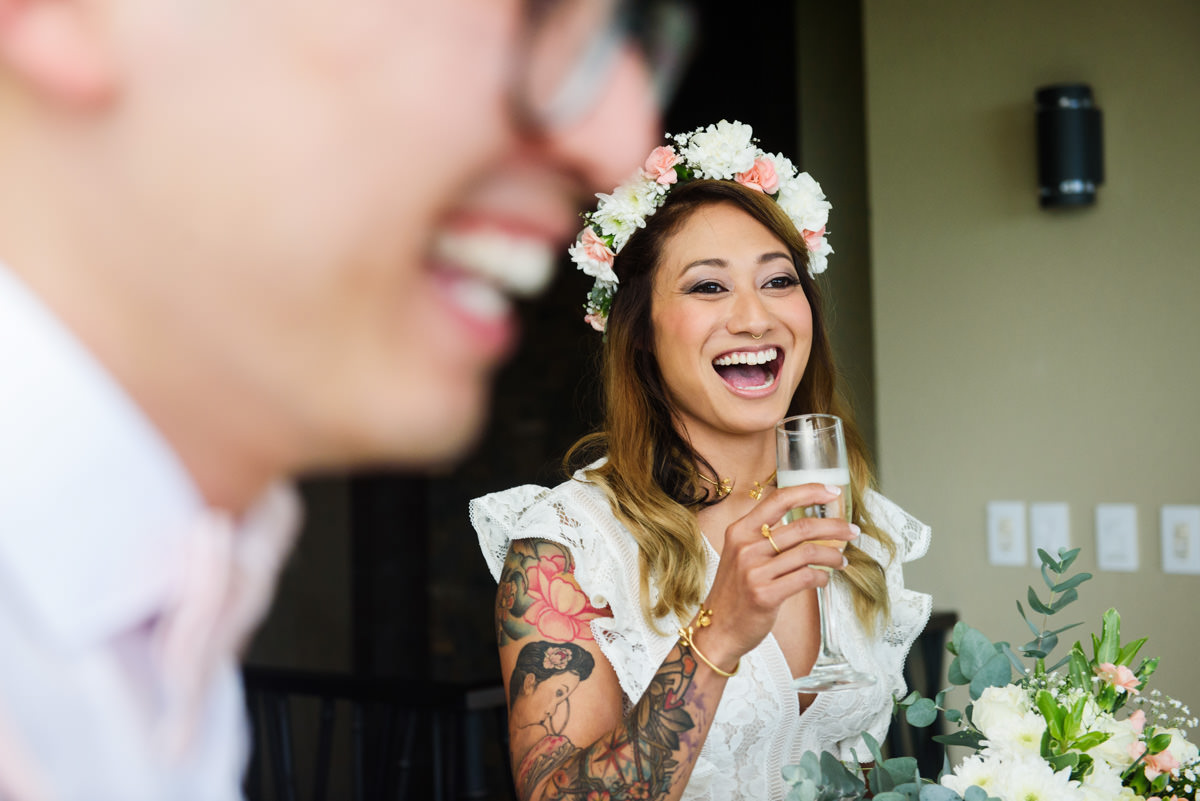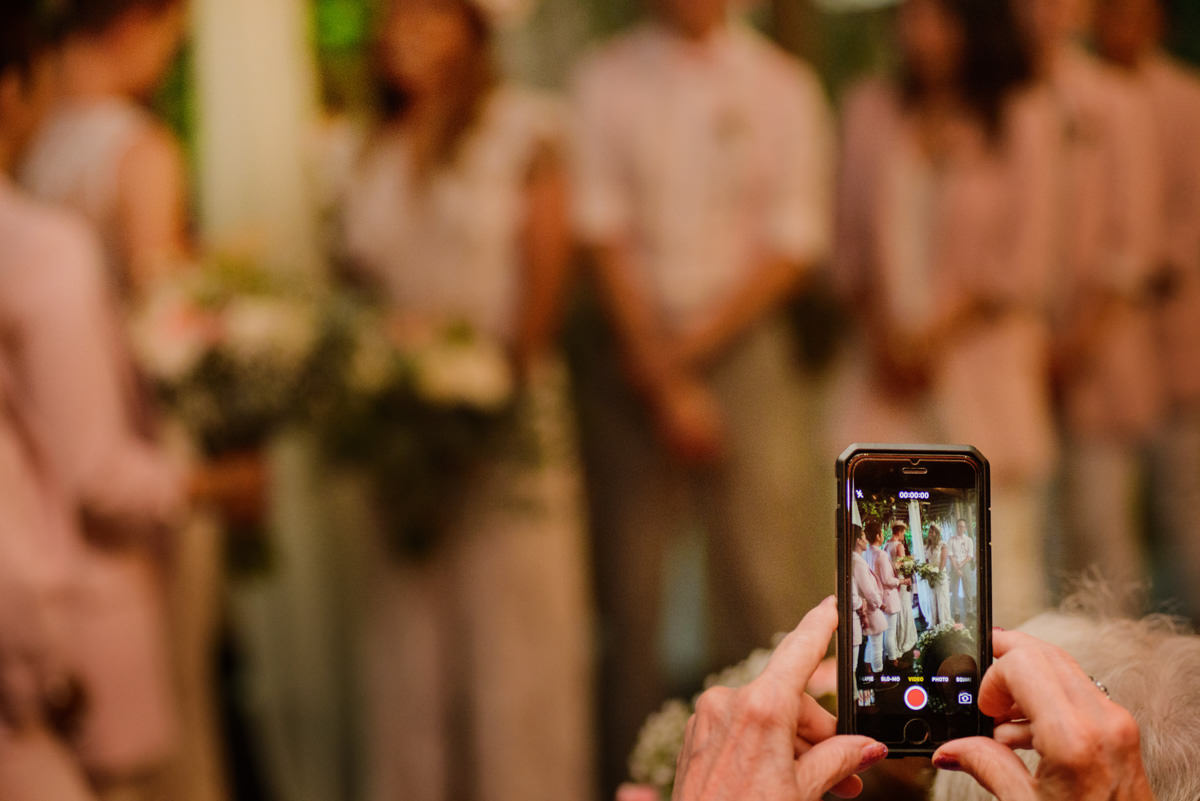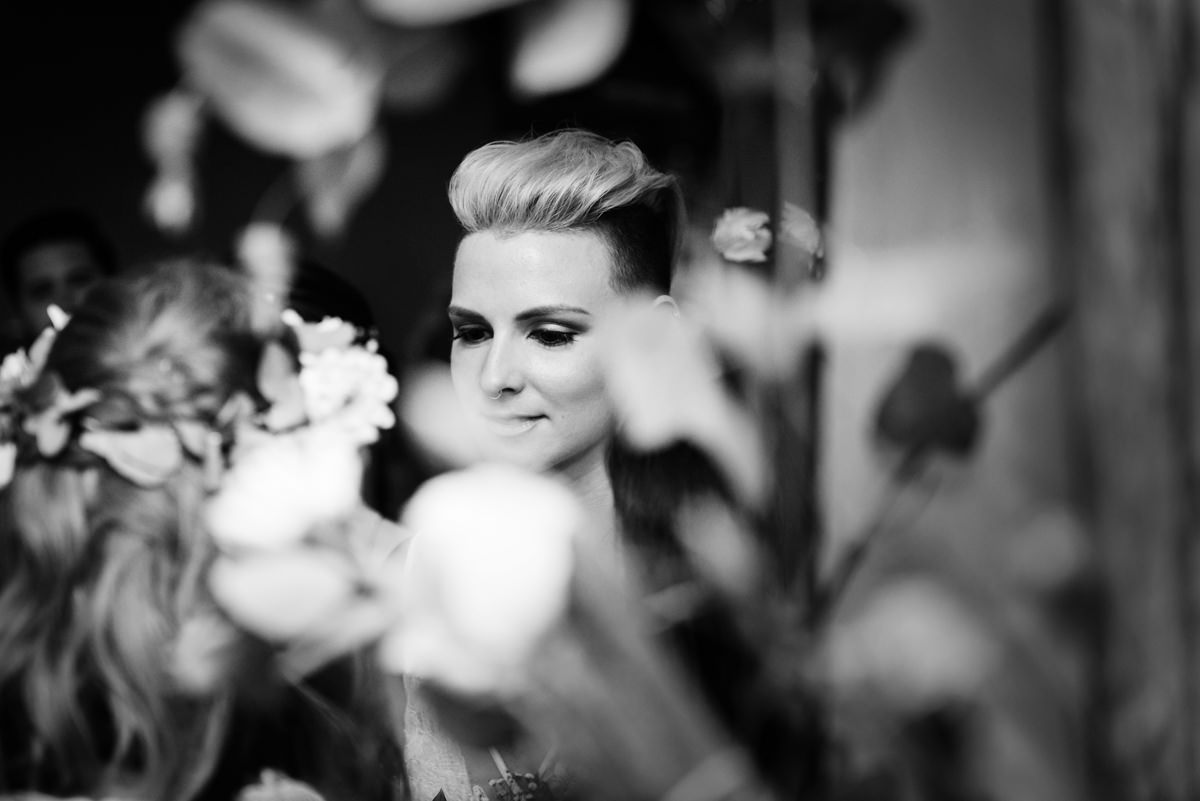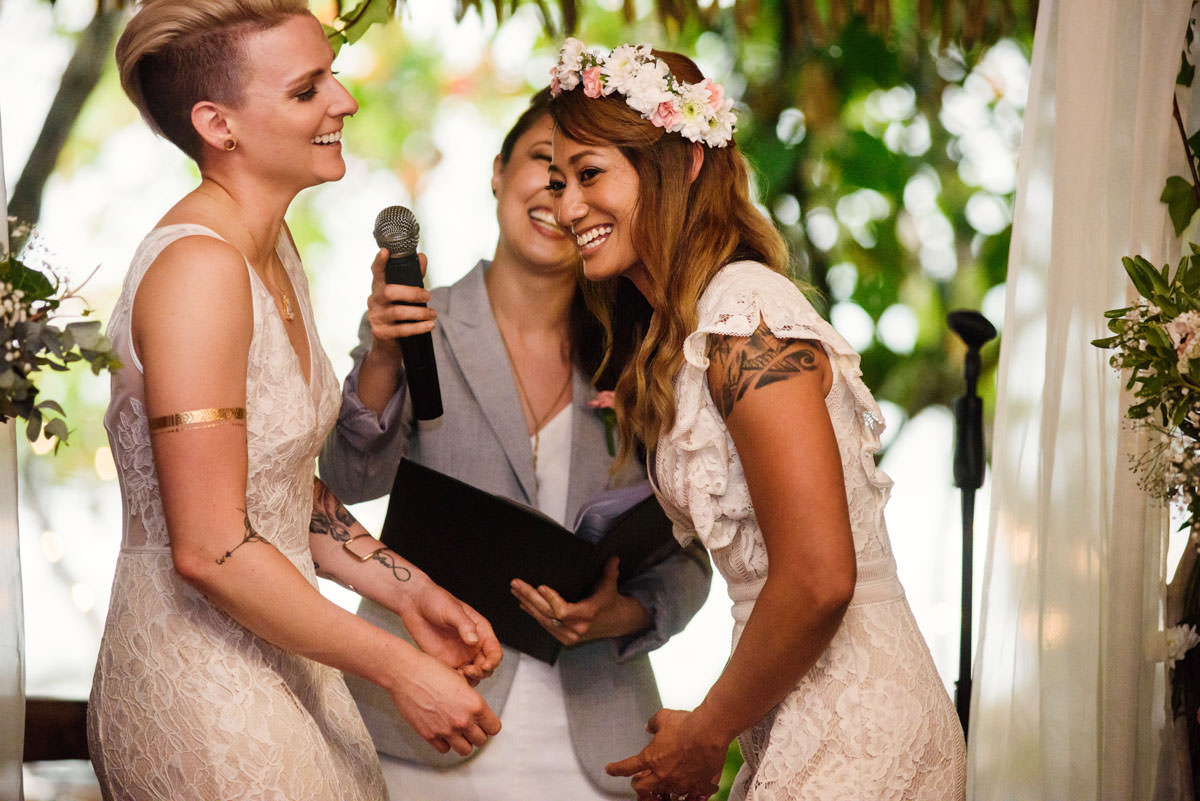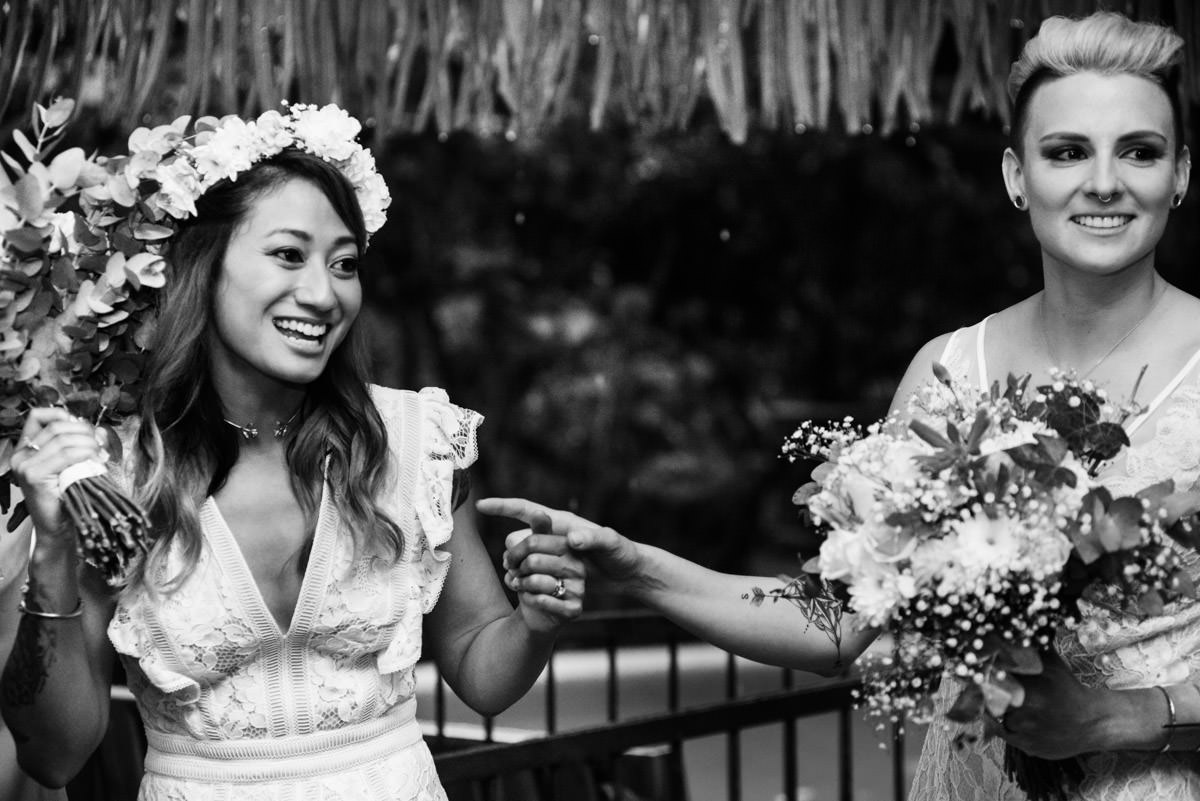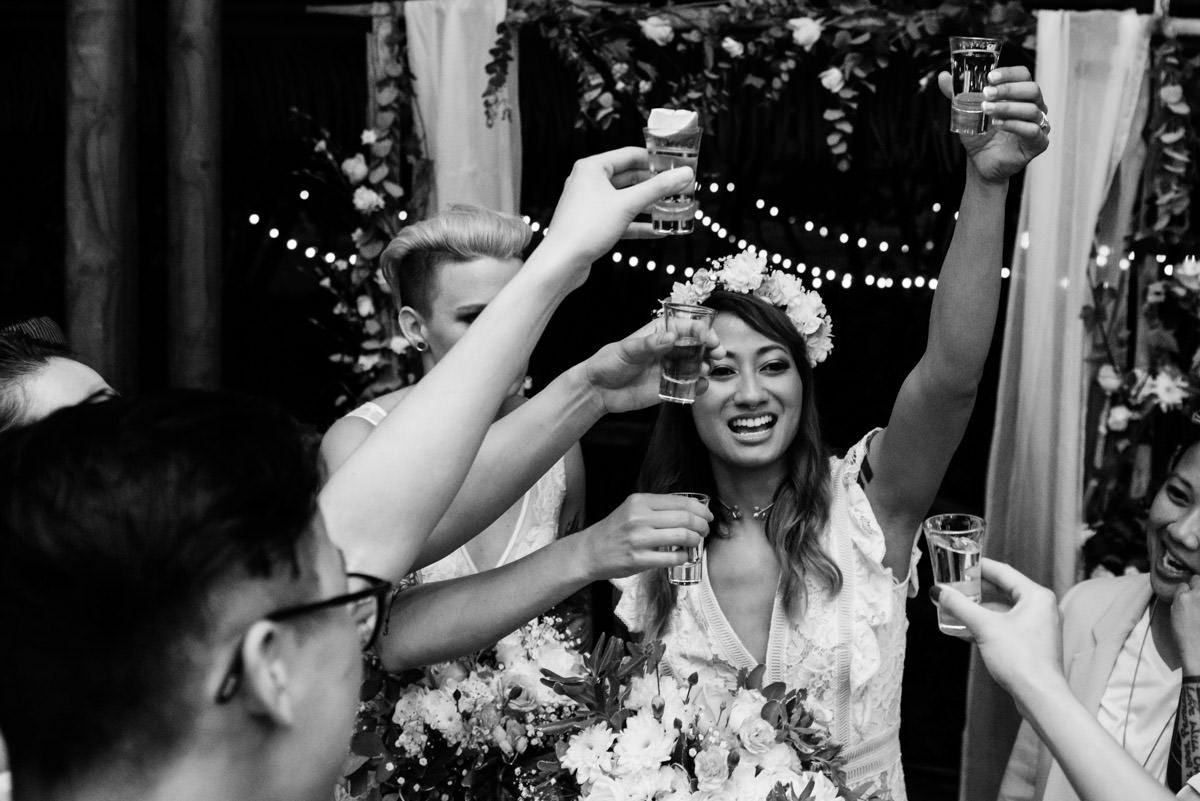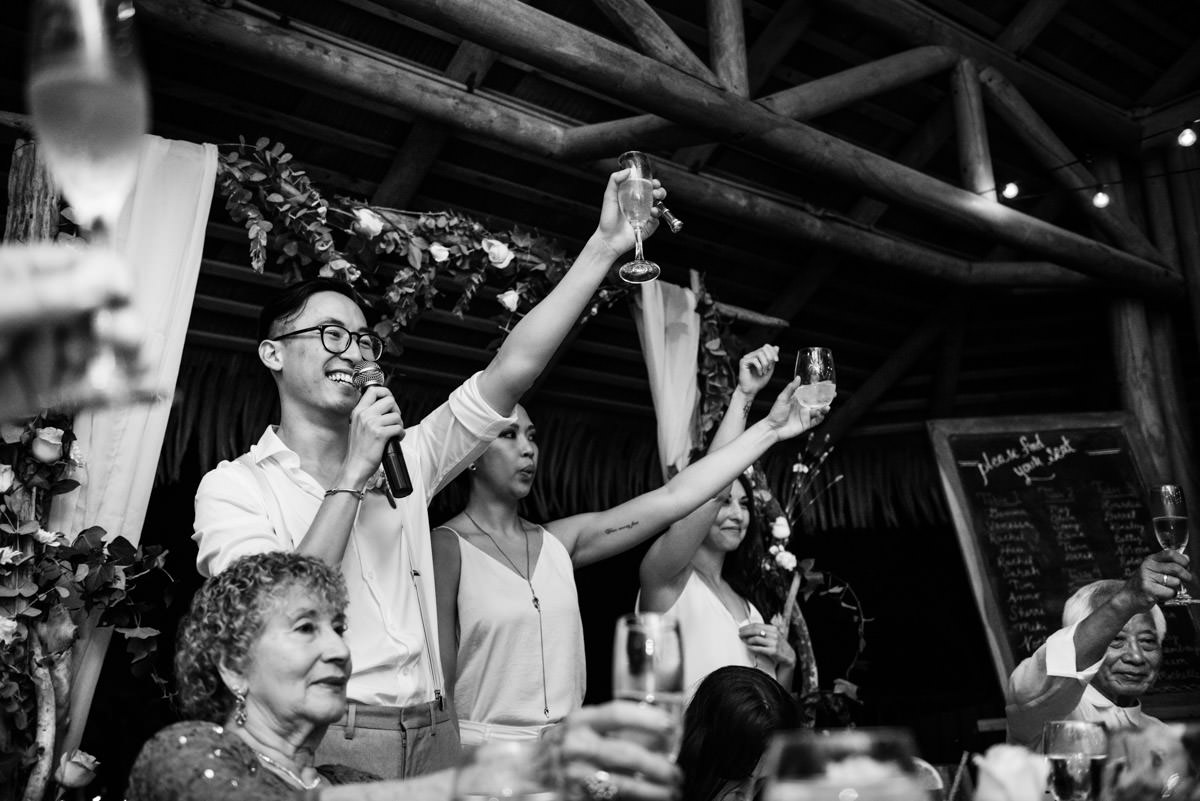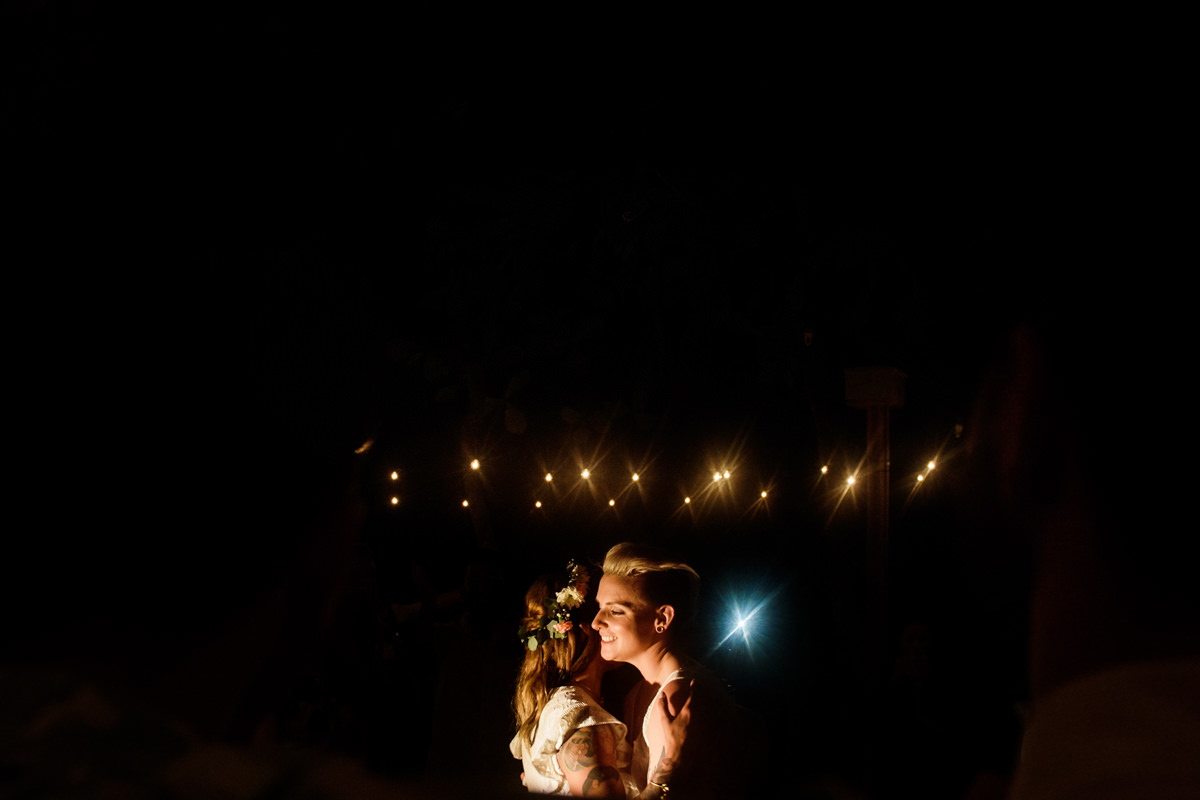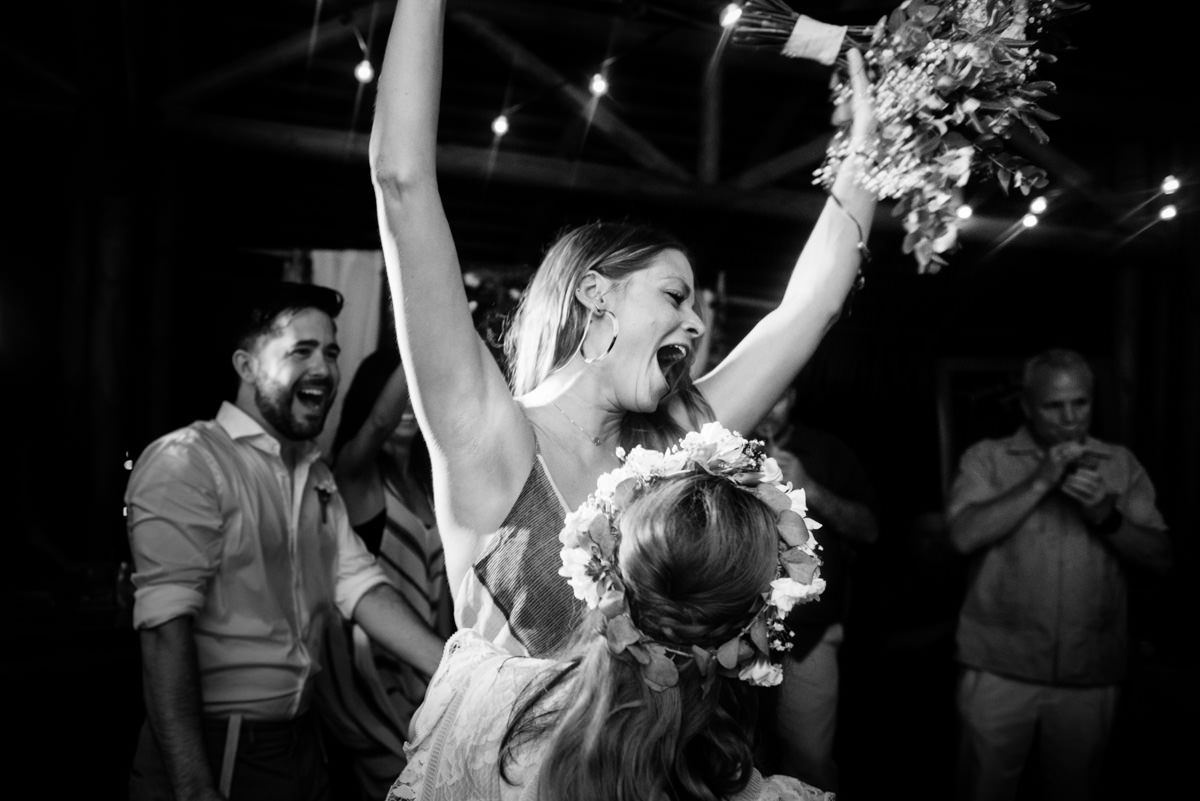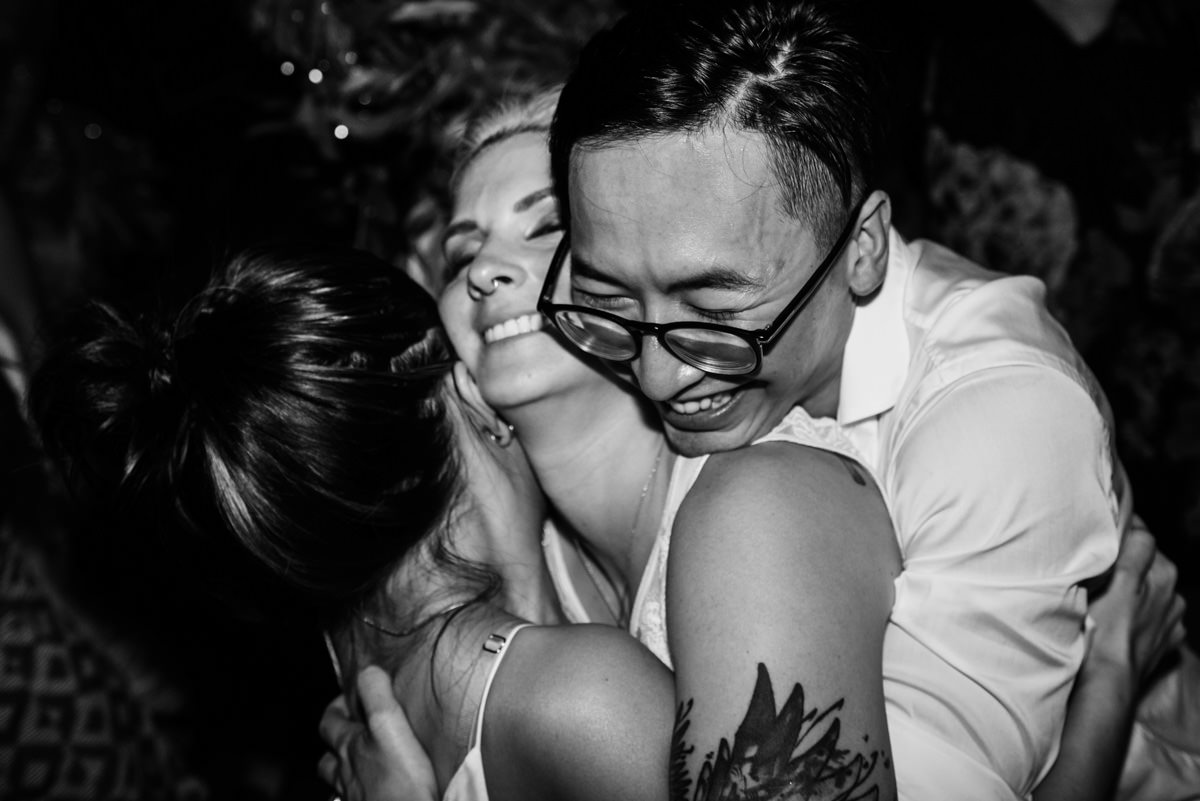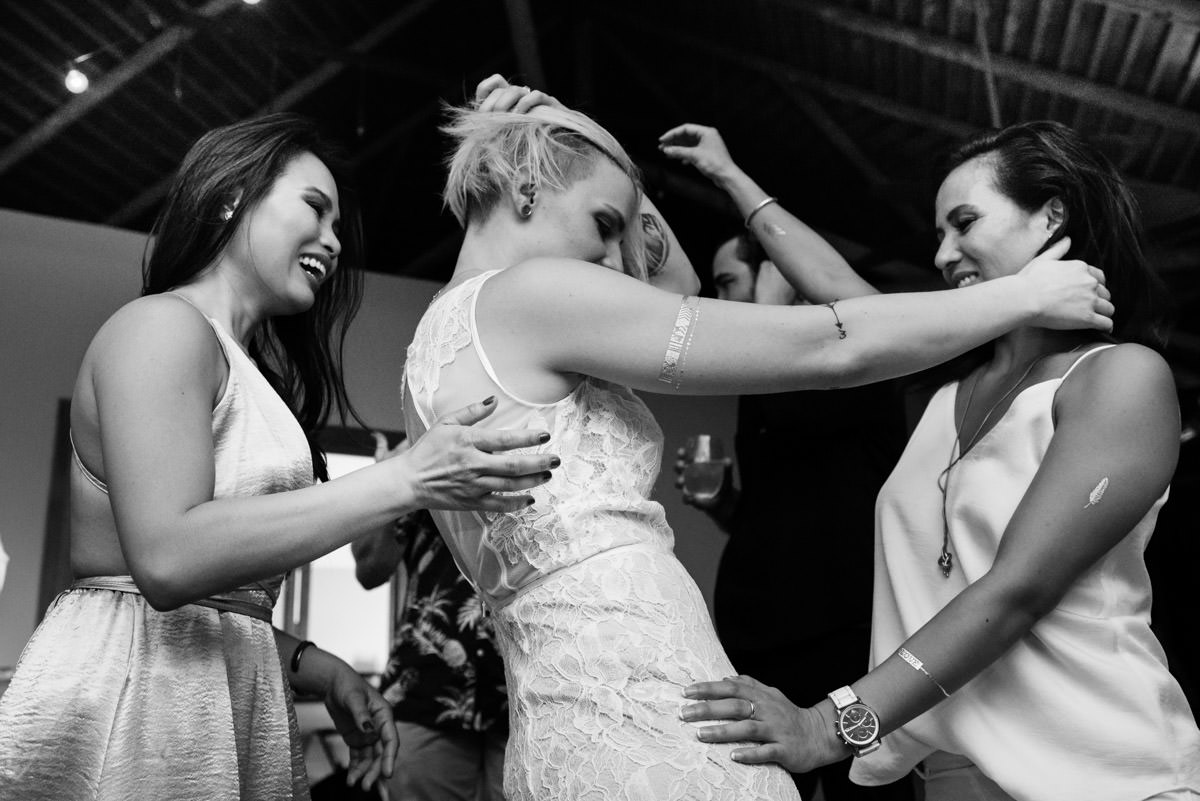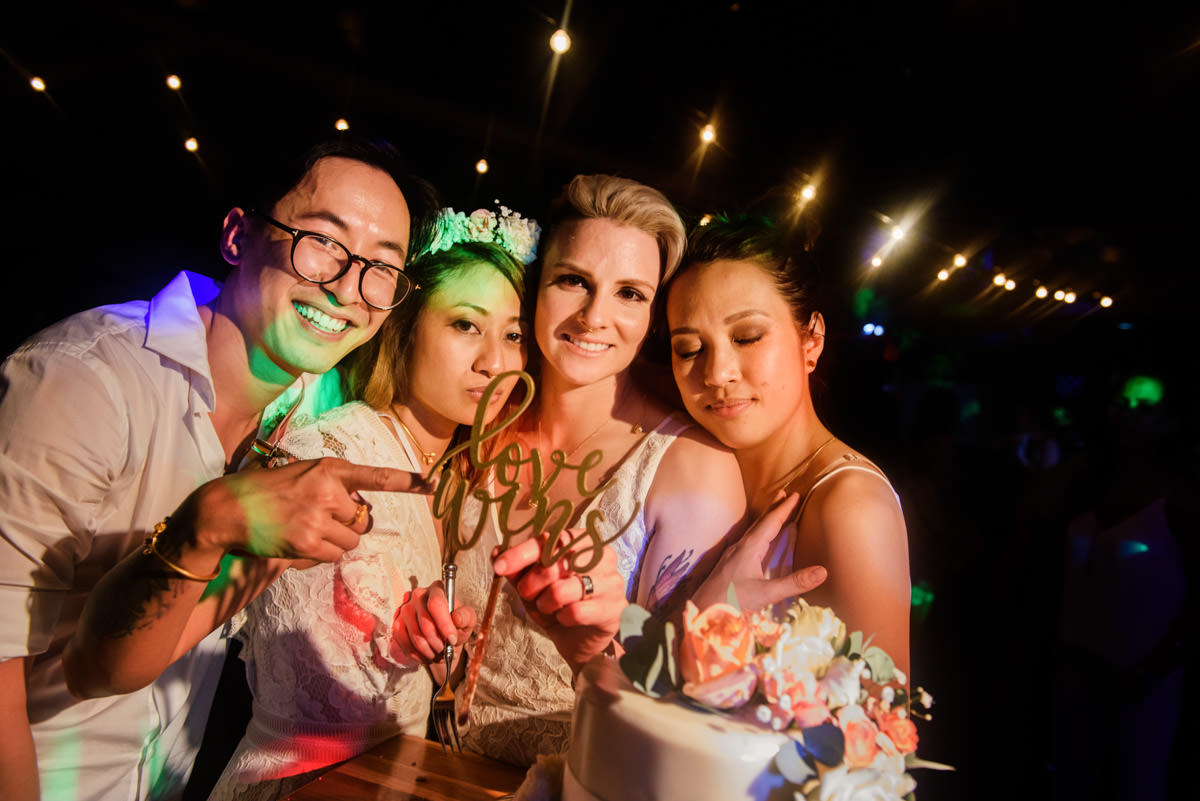 Cake Maker: Mariposa Bakery
Hours of coverage: Six
Wedding Planner: Chelsea Banwell of Oasis Weddings, Costa Rica
We loved that these two had a first look surrounded by their wedding party. We make it super easy for couples to coordinate making this happen.
Many of my couples ask me whether or not they should see each other before the ceremony. If you're reading this, you're probably wondering the same thing. In my professional opinion, I think they are an excellent idea. I love first looks. I know that they are a tad bit 'untraditional,' but let me take a minute to explain the benefits of a first look.
1. Your wedding day will be super busy – no getting around it. You have so much to do and so little time. If you have a first look, it helps to calm down the day a bit. Instead of trying to rush around to get everyone together and have pictures taken between the wedding ceremony and reception while your guests are waiting, you'll have that time to relax and enjoy your guests and not have to worry about being late to your reception. We can do all of the main portraits before the ceremony even begins – at the very least, the wedding party portraits. This way, your hair and makeup are still perfect, as they were just finished. If your family is coming earlier, we can do their photos beforehand, as well, or we will only have to worry about those portraits after the ceremony and not the bridal party shots.
2. A first look also gives you a very special, intimate moment with your new spouse. If you are nervous or stressed out, this will especially help to relax you, and your spouse can comfort you and let you know it will all be OK. During the ceremony, there are many of people around and you can't fully take in the moment. With a first look, that moment is just between you and your spouse. We can make it super romantic for you. 🙂