Frequent Questions about Wedding Photography
What is your approach to photographing weddings?
We work hard to cater our photography to reflect YOU — your style, your joy and your connections. We photograph your moments unobtrusively so you can truly feel each moment. During portrait time we all have a relaxed approach that will ensure you have a natural smile, not a forced one. Rather than stiff and formal posing, we believe in providing you directions that will have you and your guests feeling as comfortable as possible. We love to photograph in a variety of styles and we offer a mix of candid photojournalism, fashion, something artsy and funky, or anything in between.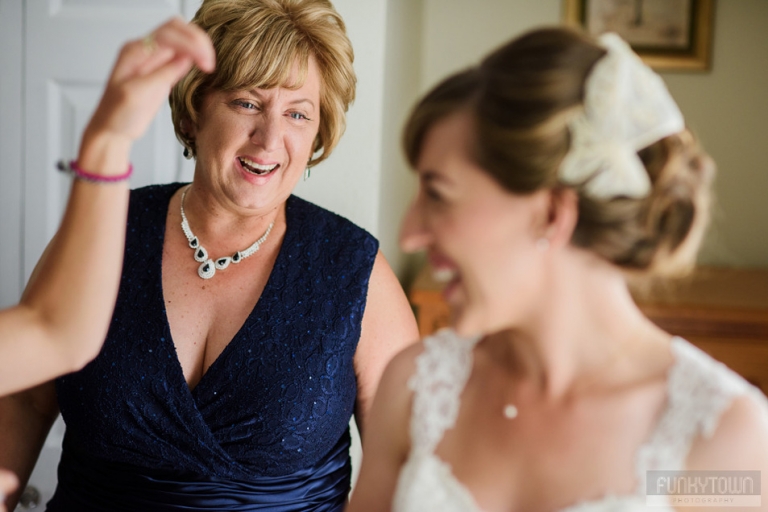 Do you still take formal traditional family portraits (with everyone looking at the camera and smiling)?
Absolutely! We always ensure we take photos of the groups that are important to you, and we also take more traditional look-at-the-camera-and-smile photos of you as a couple, plus everyone in the wedding party. We know these are special photos for families, and they don't take long to accomplish.
Where do you live? Are travel costs included? How do we meet if we're not in the same town?
This shouldn't be such a difficult question to answer but we have a few hang-outs. Derek & Christina divide their time between Victoria, BC on Vancouver Island and Manuel Antonio, Costa Rica; and Gwen divides her time between Halifax and Tamarindo, Costa Rica. We are also avid campers and we spend a lot of time in Canada's rocky mountains, including Banff, Canmore, Lake Louise, Jasper and Kananskis.  If we're in the area on your wedding date there are usually no additional travel costs.  Because we do so many destination weddings, we meet many of our couples online via video conferencing. And since we're always traveling, we can often meet up with you if you want to do engagement portraits in your area.
How long before I receive my images?
We will provide you with a sneak peek within a few days to a week of the wedding so you have something to look at while you're waiting for your images to be polished! Our guarantee for your full collection is between six to eight weeks; however, our average delivery time is usually between four to five weeks. You'll receive the high-resolution printable images, and your guests will have access to a gallery where they can order beautiful prints from a professional photo lab. This will take the pressure off you making copies for others.
What if it rains?
We will always have a rain plan, and we have lots of tricks we can use to incorporate the rain creatively in your photos. However, we do suggest that you plan for rain as well… Some couples have provided their wedding party with matching umbrellas. This is an awesome idea in case of bad weather.
Do I get to keep the digital images?
Yes. We provide you with high-resolution, printable images that are not resized. This means we leave the resolution the way it comes out of the camera and photos will blow up to beyond poster size (in fact, one of our advertising images was used on a billboard). We only eliminate photos that are extremely unflattering, or where there are blinking eyes, mouths mid-sentence or eating, or if we're experimenting and something doesn't turn out (like writing a sentence and erasing something). We also sometimes take five frames in a flurry if something is happening quickly. In this case, we would give you the best of a series so you don't have a million photos that only change by a fraction of a second. But at the same time, we aren't going to discard a photo of your aunt just because we don't deem it "artistic" enough.

Are images edited or post-processed?
We take great pride in our image editing and spend about four to five hours polishing your images for every one hour of photography. And while we clean up blemishes and fix up skin on important close-up portraits and photos, you're still going to look like yourself.
Do you make wedding albums?
We sure do! We believe your photos are heirlooms, to be kept for generations to come. This is your story, and it's best told in an album. Our albums are custom-made in Italy and they are ah-mazing. We have more information in our wedding photography price guide. You can either purchase an album separately after the wedding, or choose a collection that includes a storybook. Please get in touch to find out more.
I'm eloping – do you photograph smaller weddings?
We would love to photograph your elopement. Depending on the time of year we're local to Victoria, British Columbia, Manuel Antonio in Costa Rica, Tamarindo in Costa Rica and Halifax, Nova Scotia.  Please get in touch and tell us more about your elopement plans!
Why FunkyTown Photography for my wedding?
There are a lot of extremely talented photographers out there and we know it can be confusing to figure out who going to be the best fit for your day. Have a look through our portfolio and ask yourself how you feel when you look at our photos. Do you see yourselves and your loved ones in them? The couples who choose us all have different personal styles and different ways of celebrating, but they have one thing in common: they are being themselves (and all while lookin' great)! As photojournalists, you'll find you may not even notice us as you enjoy your day without intrusion and during portraits we'll give you directions that will help you have a natural smile (not a forced one), while still making sure you look amazing! Our experience also means we can anticipate when moments are going to happen, and how to handle any photographically-challenging situation (such as low lighting or rain). We also love to create a few unique, creative photos from each wedding to give you some artwork for your wall.
In addition to our commitment to making you look and feel awesome, we have been ranked as the #2 and #3 best wedding photographers in Canada (PWPC 2012 & 2014), plus we have placed top 10 three times with the International Society of Professional Wedding Photographers. We've also won 22 prestigious lifetime Fearless Awards. And while we are super proud to have recognition as being among the top wedding photographers in the world, we're most proud of the awesome reviews from our couples. 
Do you have experience with Chinese, Sikh or Hindu weddings?
We have lots of experience with all kinds of wedding traditions. We have photographed many multi-day Hindu and Sikh ceremonies, as well as epic 500-person Chinese and Vietnamese tea ceremonies. See the photos from Tina & Corey's wedding in Calgary, Alberta as an example. To check out some multi-day Indian/South Asian weddings, visit Simran & Jesse's Sikh wedding in Victoria & Edmonton, or Jehan and Rishi's Hindu wedding in Burnaby, Surrey and Vancouver.
Do you photograph LGBT/same-sex weddings? 
Let us know your plans and count us in!! Check out Kelly & Zane's elopement in Victoria and Katie and Mary Ann's engagement portraits and wedding photos in Victoria.
We definitely want to book you! What's the next step?
Awesome! We'll put together your wedding contract and email it to you. From there, you simply sign the contract online. Get in touch and we'll walk you through it!
 

FunkyTown Photography

3255 Glasgow Avenue

Victoria

V8X 4S4