Krystle & Wade's Wedding in the mountains at the Delta Kananaskis Lodge
A special thank you to Shirley Lynn Photography for second shooting!
""We've been thinking about how you showed true commitment and love for your work that day. Our guests noticed this too – a few of our good friends who recently got married were even jealous and wished they had you as their photographer! We will all be recommending you :)" Krystle & Wade
Combine a fun-loving and good looking couple with spectacular mountain scenery, an awesome venue, perfect weather and a party to end all parties and you have a photographer's dream wedding. The forecast had called for rain right after the ceremony and instead it stayed gloriously cloudy with a cool mountain breeze – and the mountains stayed clear for us all to view. Krystle & Wade hail from Calgary and they brought in their friends and family to the Delta Kananaskis to witness their heart-felt and emotional ceremony outdoors at viewpoint 5. We took the couple and the wedding party to some waterfalls and Lorette's Pond and we ended the night with a fabulous party in the wedding tent, followed by an after-party at Woody's Pub. There were a few unique touches that I loved about this wedding. First, Wade decided to host a rock band party with his groomsmen before the ceremony, the couple poured white and red wines into a wine carafe instead of the traditional sand ceremony and they both had orange details (Wade's favourite colour), including custom-made ballerina-inspired orange wedding shoes for Krystle. Congratulations Krystle & Wade!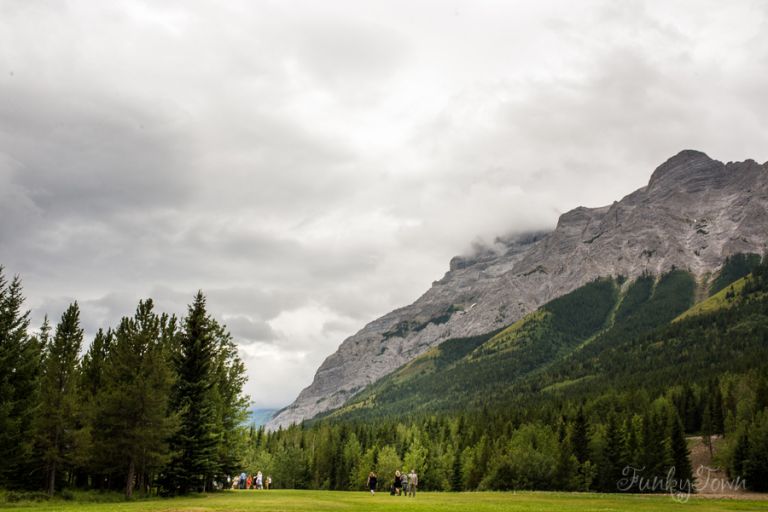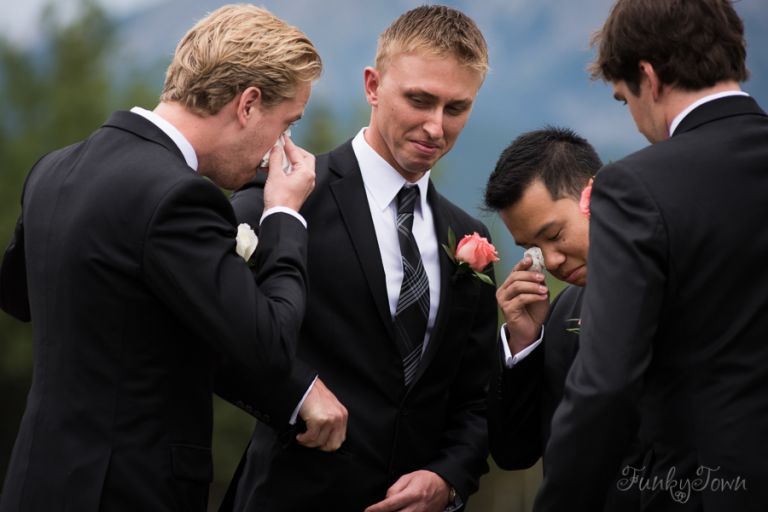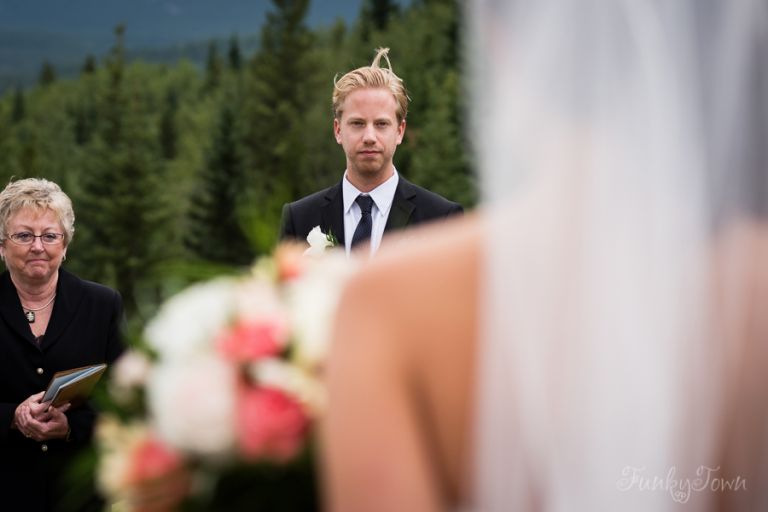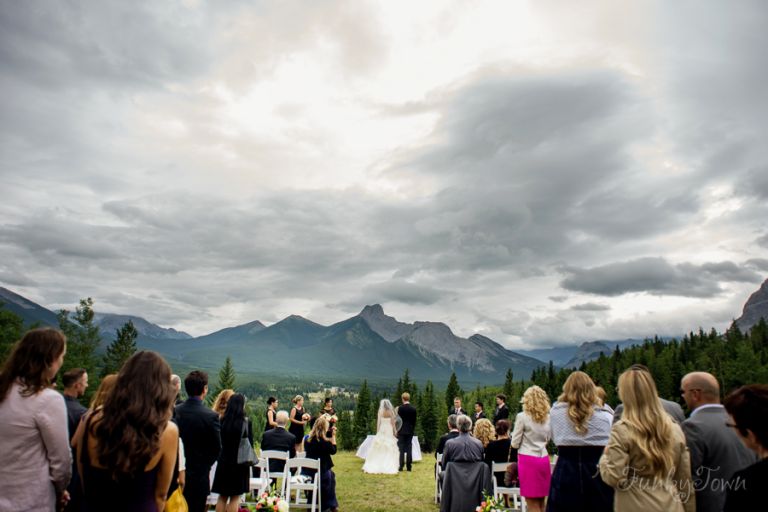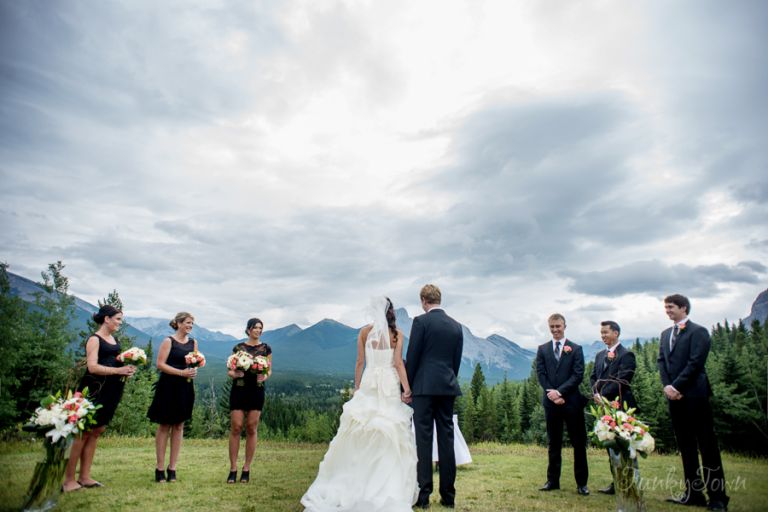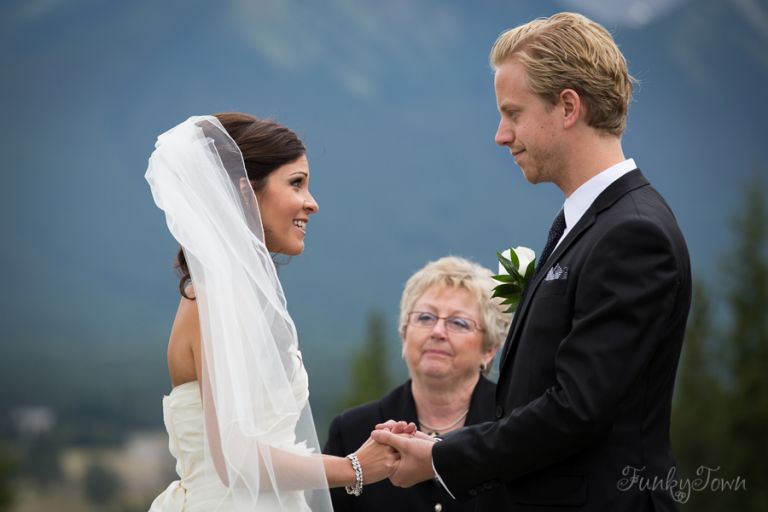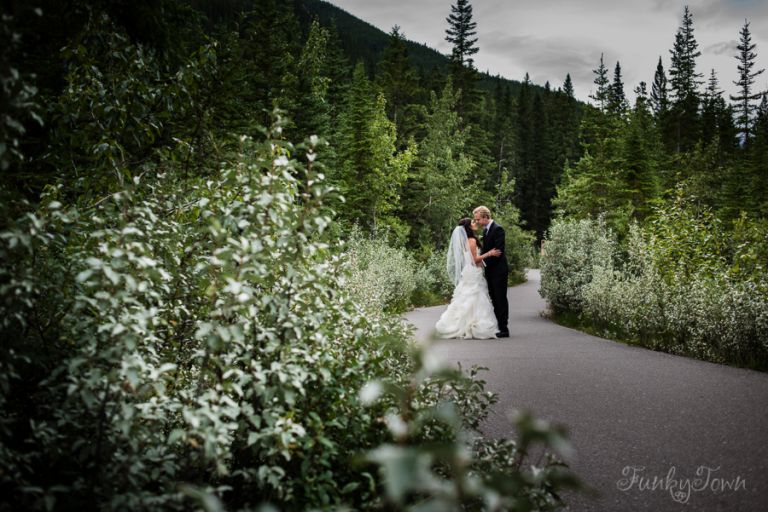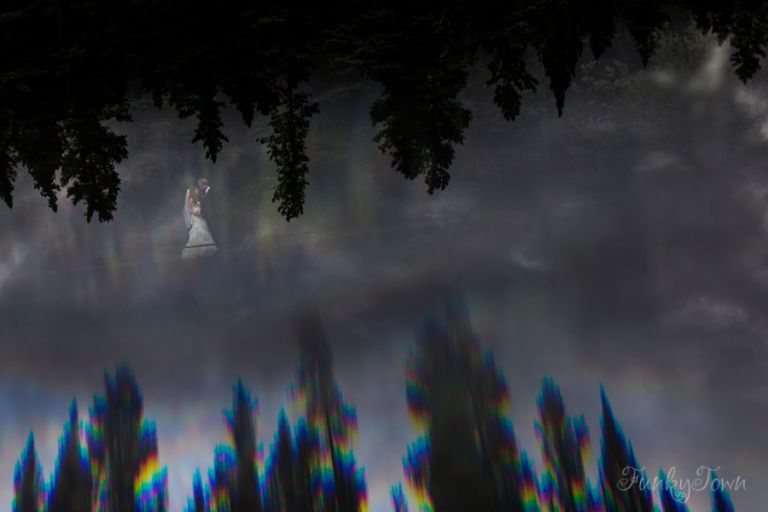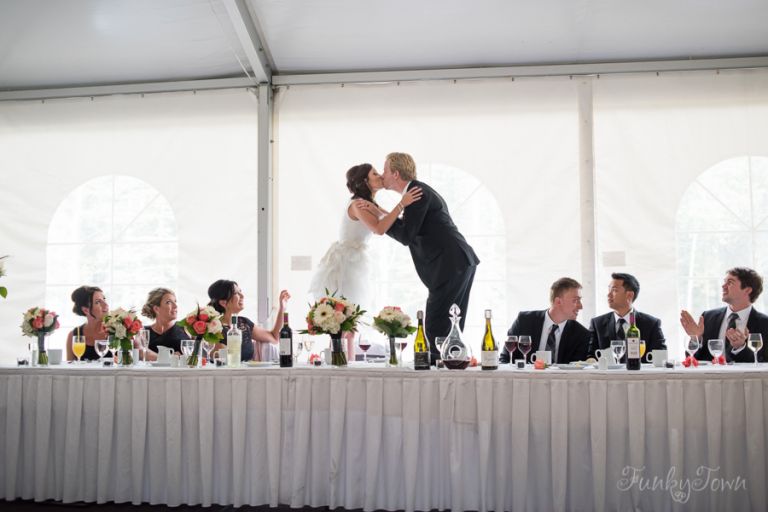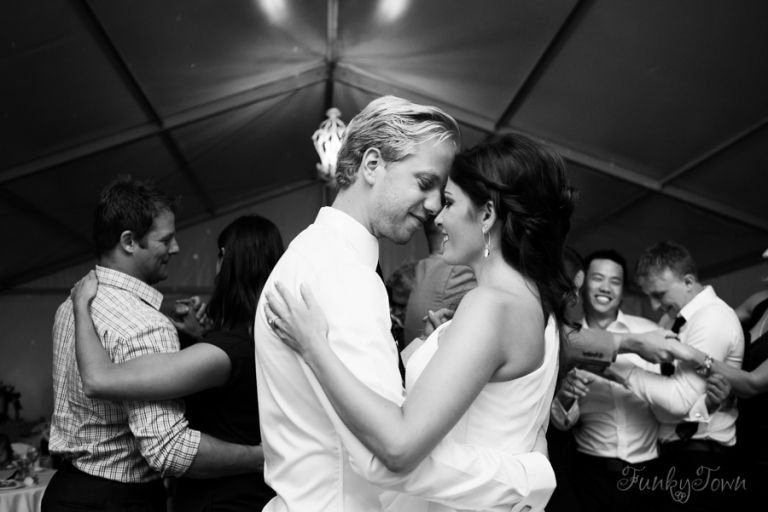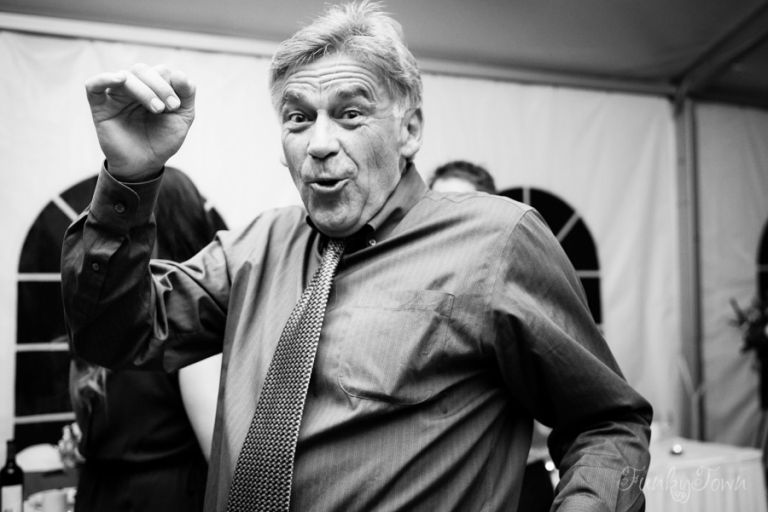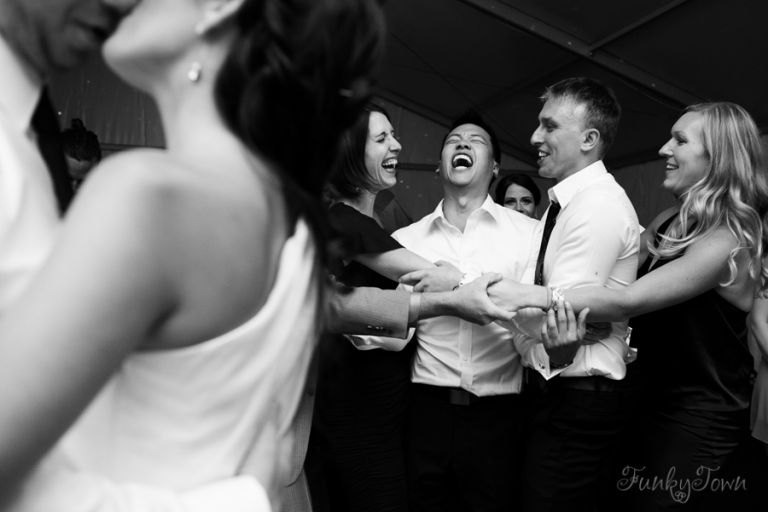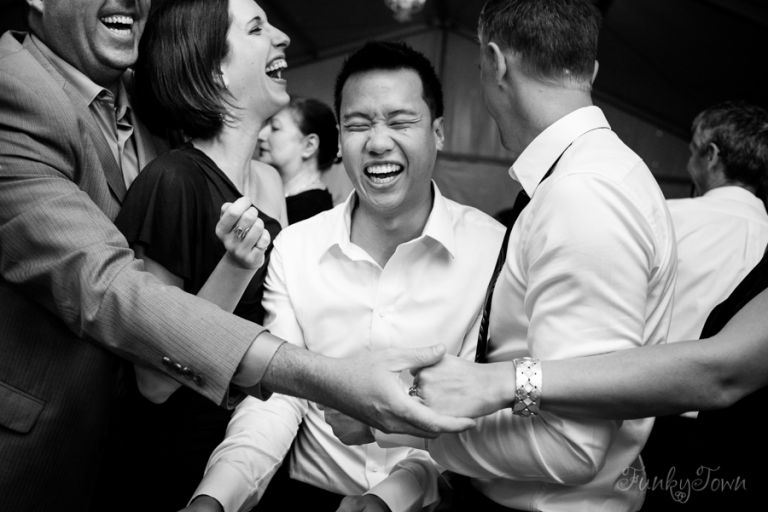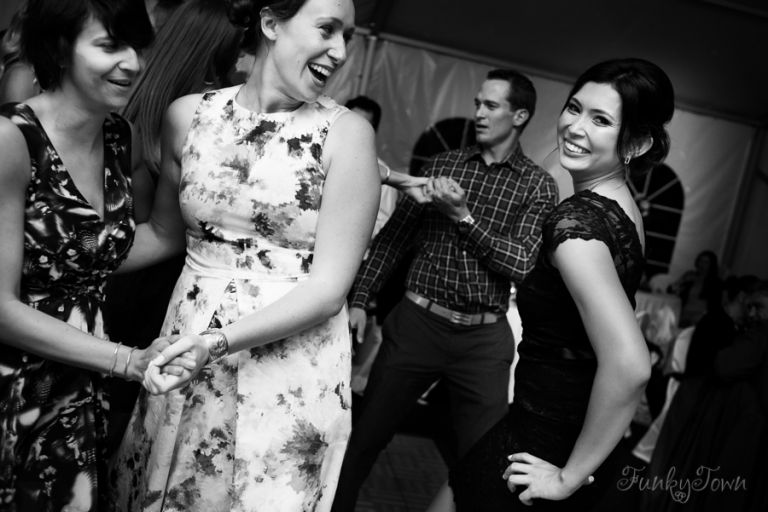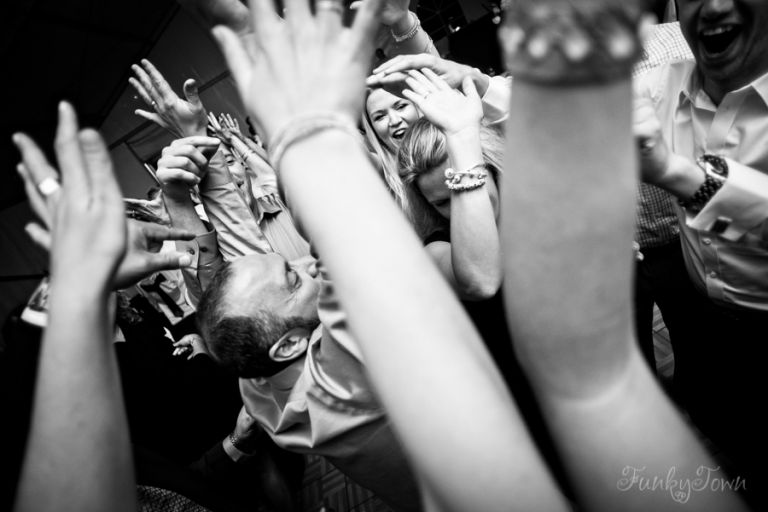 Wedding Location: Delta Lodge at Kananaskis
Officiant: Maxean Brigley
Hair & makeup: Madd Pretty (Meagan)
Florist: Creative Edge (Rhonda)