Vicki & Alex's Wedding Photography at Casa Santo Domingo in Antigua, Guatemala
"Christina, you were an absolute pleasure to meet and have involved in our wedding celebration. You are not only a fantastic photographer but so warm and friendly. I could not have asked for a better experience. I can't wait to see our pictures and hope that our paths cross again!" Vicki
Over the last few years I have been fortunate enough to photograph events in one of the most beautiful cities in the world – Antigua, Guatemala. A UNESCO heritage site, the city is famous for its well-preserved Spanish architecture and spectacular ruins, some built in 1541 when the Antigua was established. It's a very special place. The staff of Casa Santo Domingo light several thousand candles throughout the grounds and the cathedral for each wedding and it's a mind-blowing sight.
Antigua was special for both Vicki & Alex. Vicki's brother was married here 10 years ago and she told her mother at the time that it's the place she wanted to get married when it was her time. And Alex's sister was in the peace corp in Guatemala so his family visited and fell in love with the country as well. Both families were so warm and loving and it was truly a special wedding with lots of happy tears. I felt honoured to have been a part of this intimate celebration.
The boys got ready at Casa Los Suenos where some of the family were staying.
The girls got ready at Casa Santo Domingo and we took a few extra portraits before the ceremony began.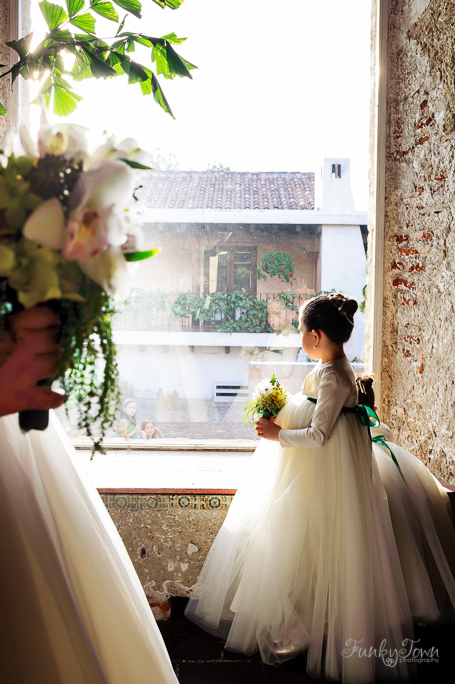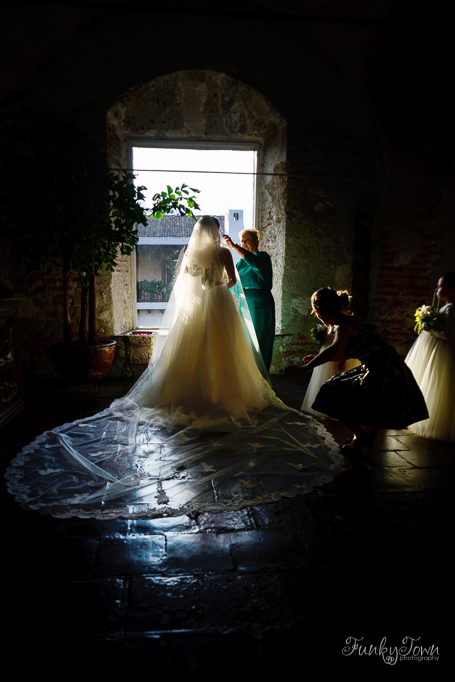 The lighting was almost entirely candlelight!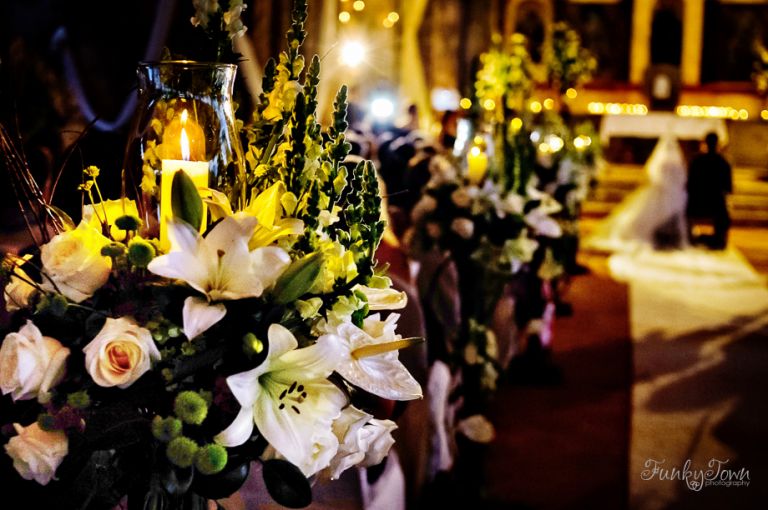 And an extra kiss on the exit from the cathedral wedding ceremony at Casa Santo Domingo
What an incredible backdrop for a first dance!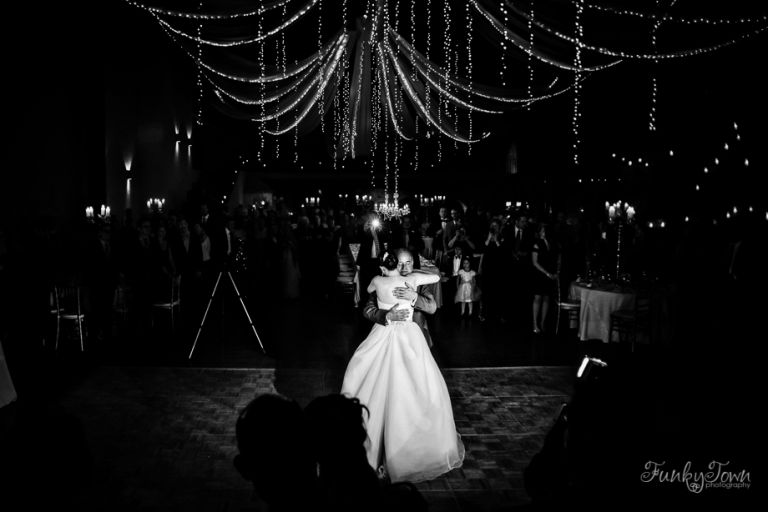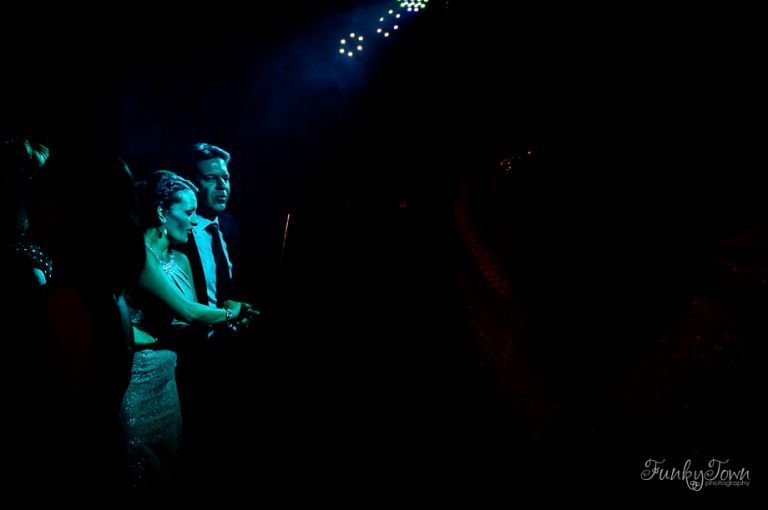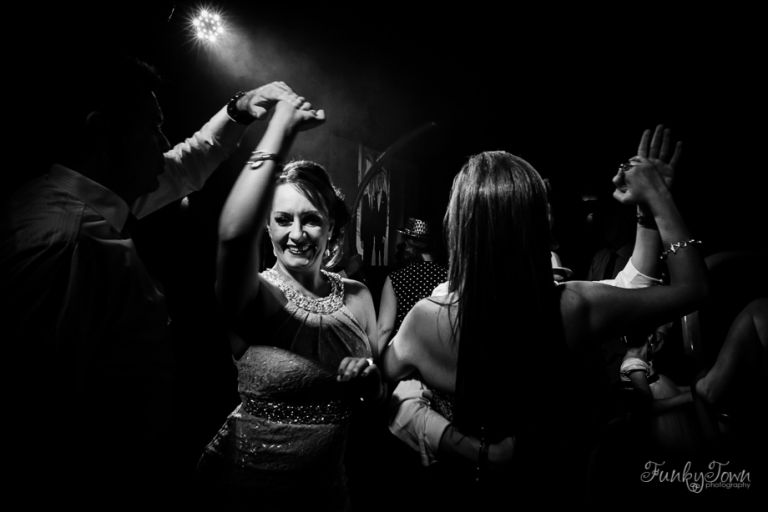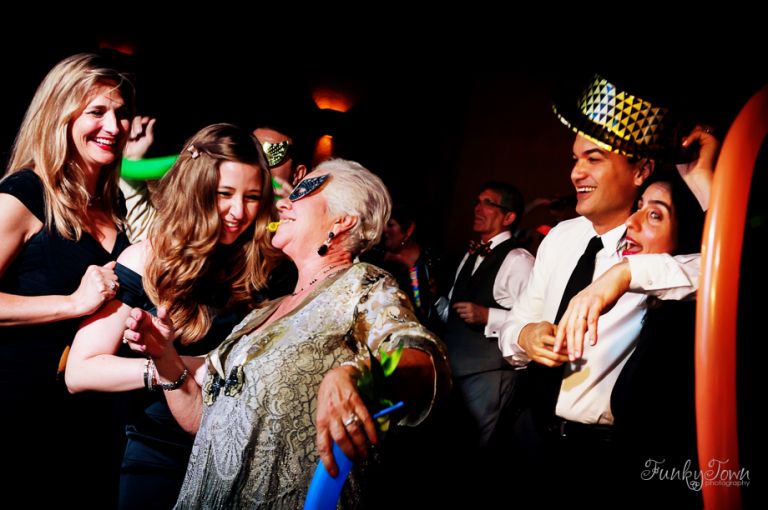 To the surprise of the guests, a group of stiltz-wearing entertainers took to the dance floor at the Casa Santo Domingo reception!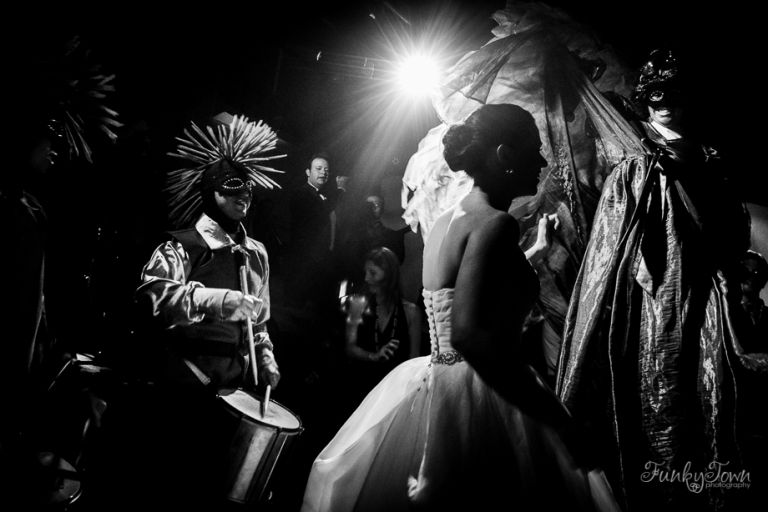 WEDDING COORDINATORS: Paty & Lisi Wedding Planners, Guatemala
BOYS' PREPARATIONS: Casa Los Suenos, Antigua, Guatemala
WEDDING CEREMONY LOCATION: Capilla de Nuestra Señora del Rosario
WEDDING RECEPTION LOCATION: Casa Santo Domingo, Antigua, Guatemala
Wedding photography Antigua, Guatemala – Casa Santo Domingo Wedding – photographed by FunkyTown Photography