Jen and Mark have this way of just pulling you in and making you feel like a part of their posse. They are so friendly, relaxed and their love for each other just bubbles from them. I loved so many things about this wedding:
The separate kids room for their 25 kiddie guests;

the natural surroundings of their garden wedding (at Rainer Gardens in Edmonton);

the portrait session at gorgeous Emily Murphy park, a place where Jen and Mark have been cycling for years

all the little details that incorporated both of their moms;

the little stop for drinks and cheers at the local downtown Edmonton bar;

all the tearful, loving speeches;

and, of course, the epic dance party at the DoubleTree by Hilton – wow! These guys know how to celebrate!
THEIR STORY AS TOLD BY JEN:
Jade was playing and I became friends with one of the other soccer moms named Felicia. At that time, I was training for Ironman so spent a lot of time riding my bike. Felicia would tell me about a friend of her husband who bike raced and so of course, he also put in a lot of hours on the bike. We finally met in their backyard for a bbq. I thought he was pretty cute so I invited him out to our cabin a few days later. Mark rode his bike out there and packed along his home roasted coffee, a baquette, some Oka cheese, and a bottle of wine. I wasn't the only one impressed by his chivalry! My Mom was totally smitten and also knew right away he was a good catch. It wasn't just my Mom and I either. As Jade and I were driving home from the cabin that weekend we saw Mark pulled over to the side of the road taking a break on his bike. I pulled over to see of he needed anything, we chatted a bit, he asked me out for dinner, then I hopped back in the car. As soon as we started driving again Jade said, "Mom, I think he's the one!!!". The rest is history…..
Congratulations Jen & Mark!! It was truly an honour to be a part of your beautiful wedding!
Photos by Christina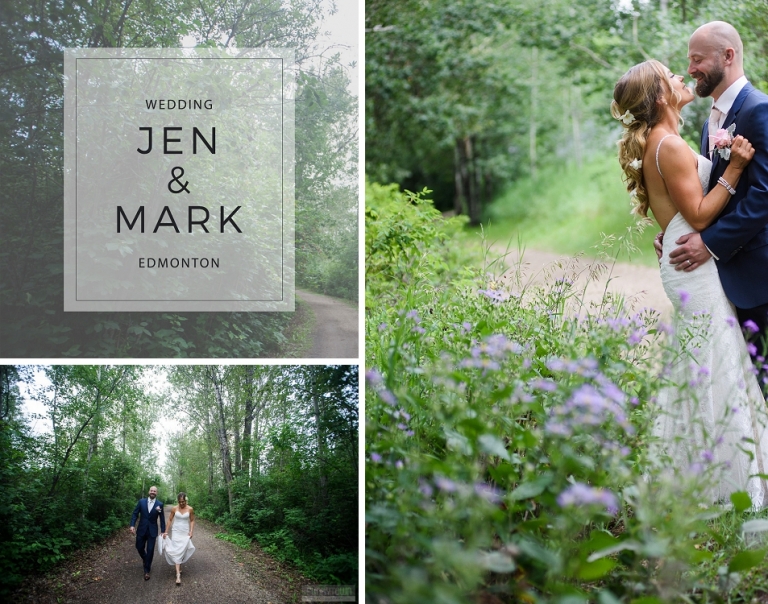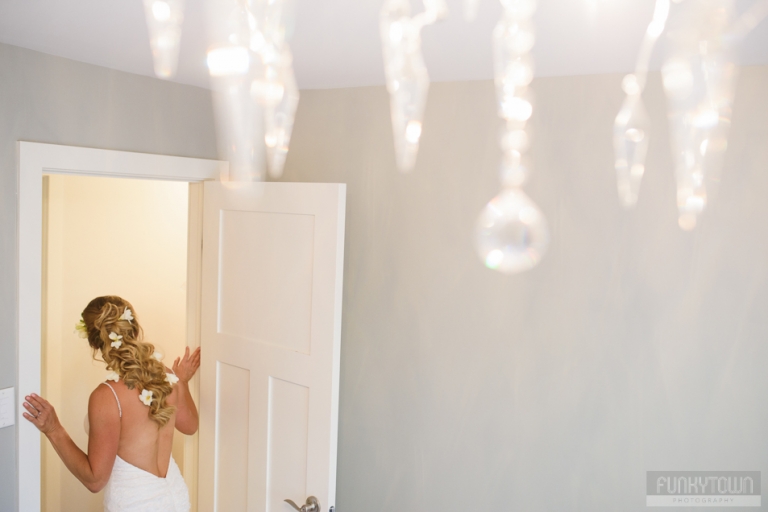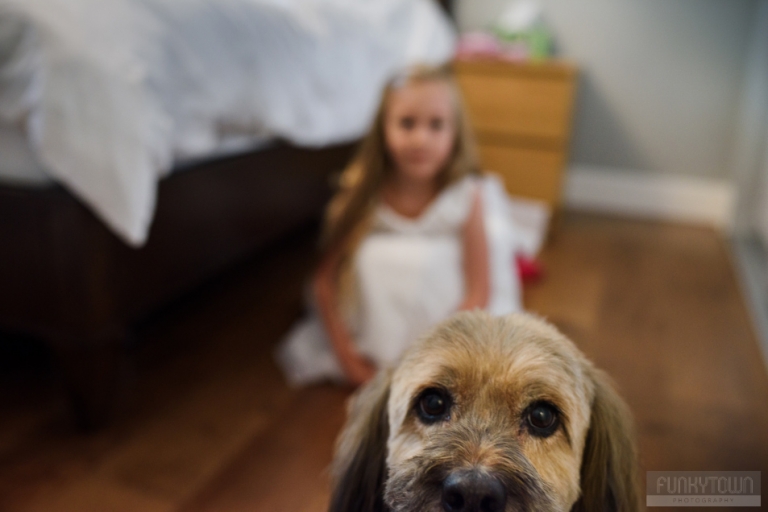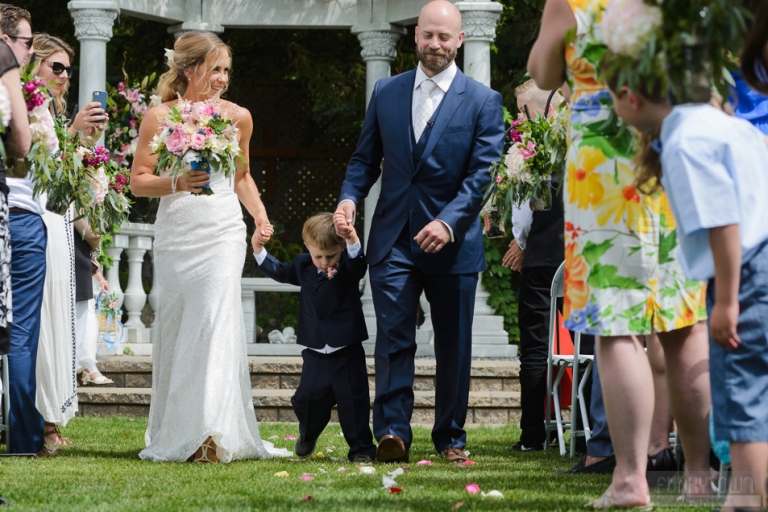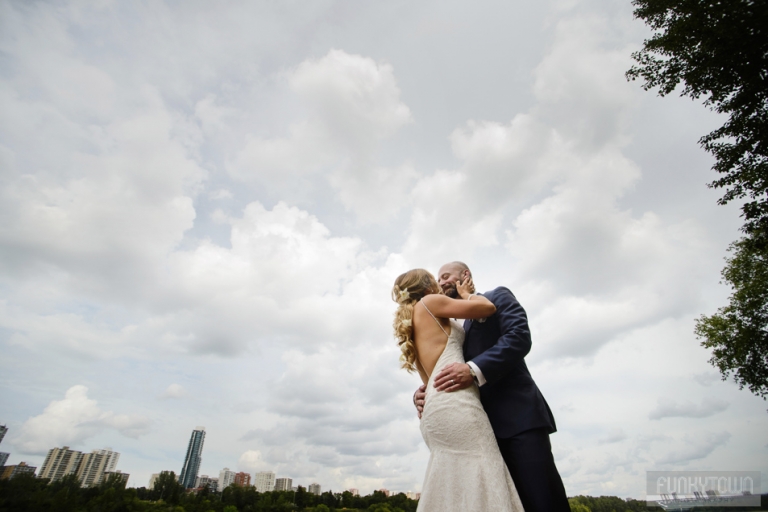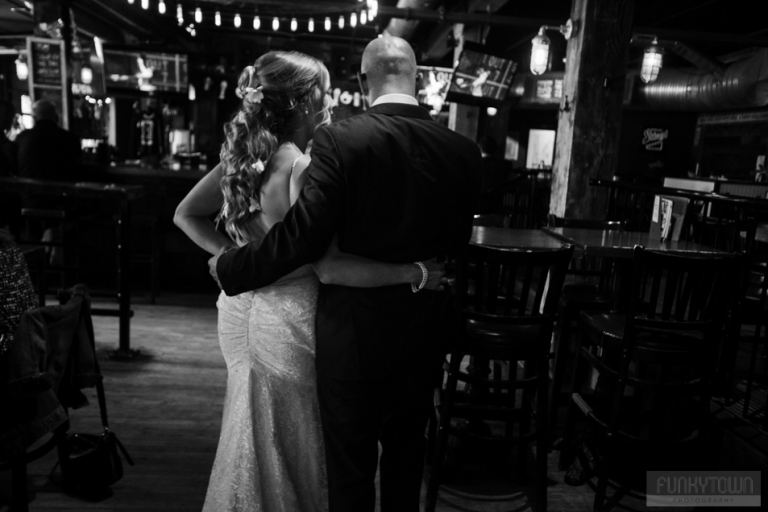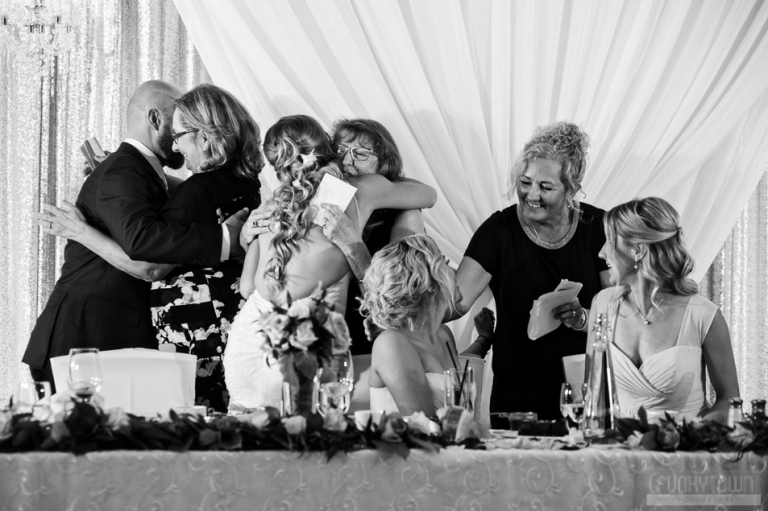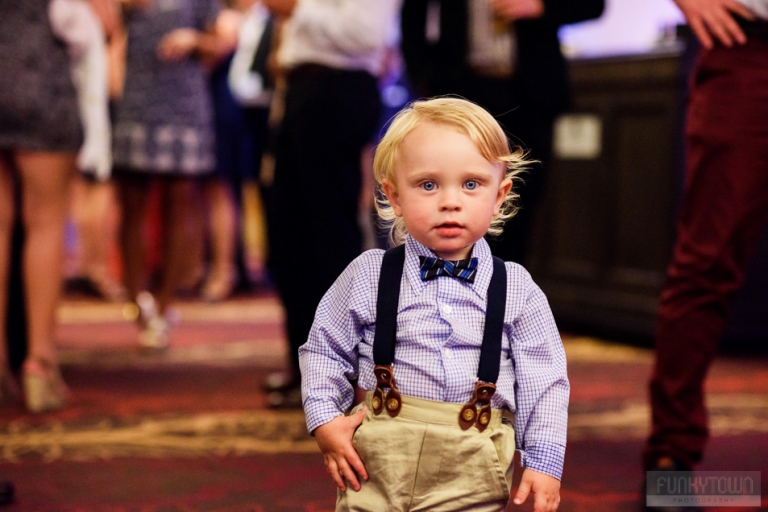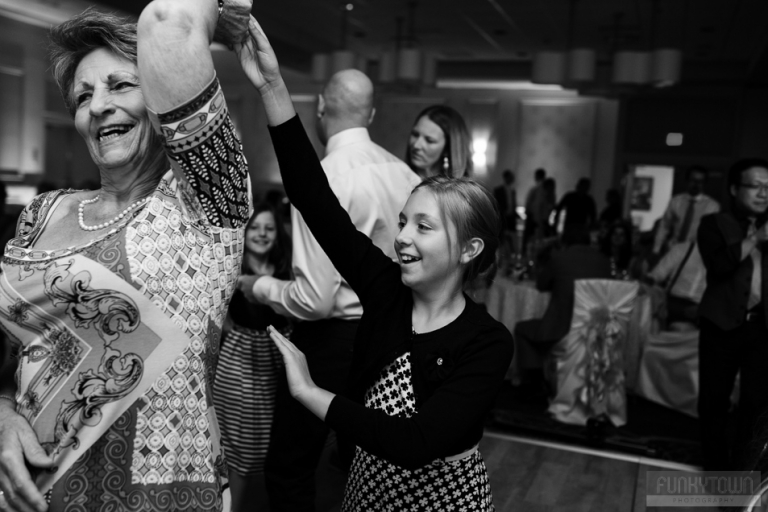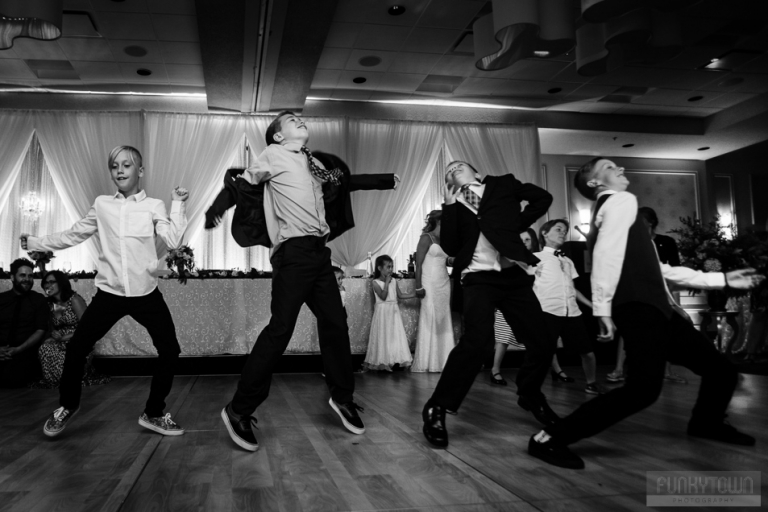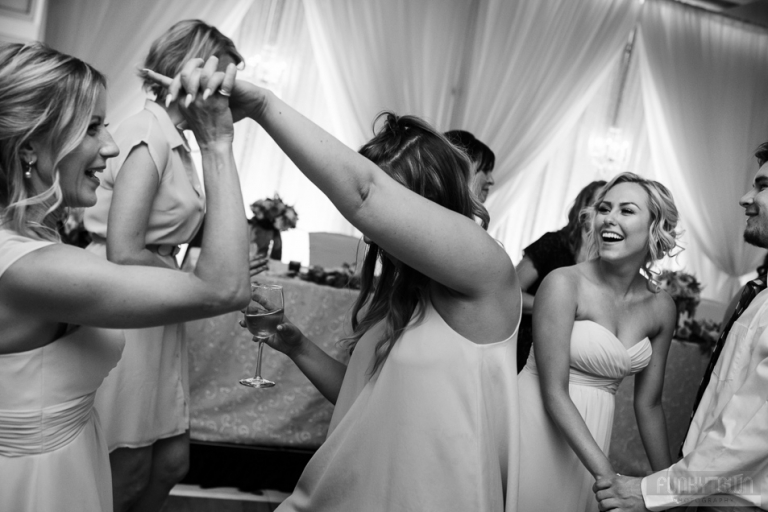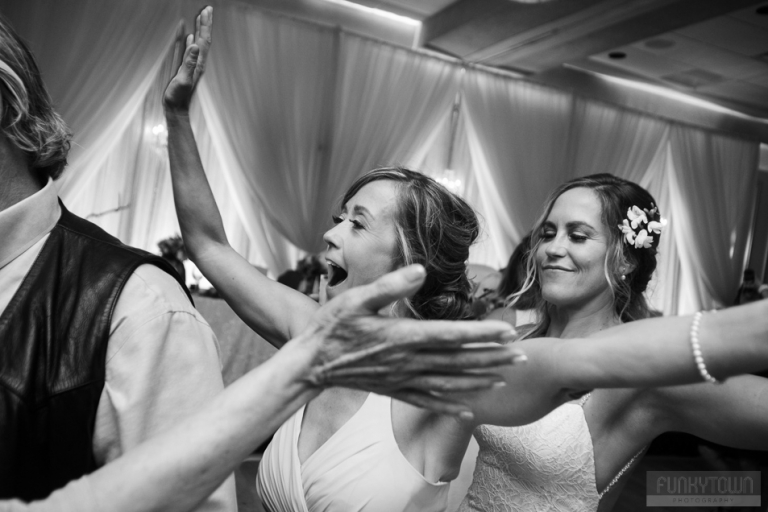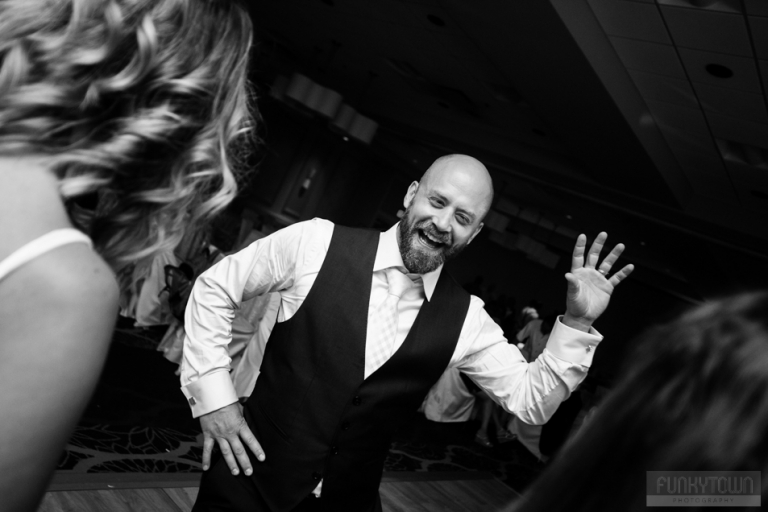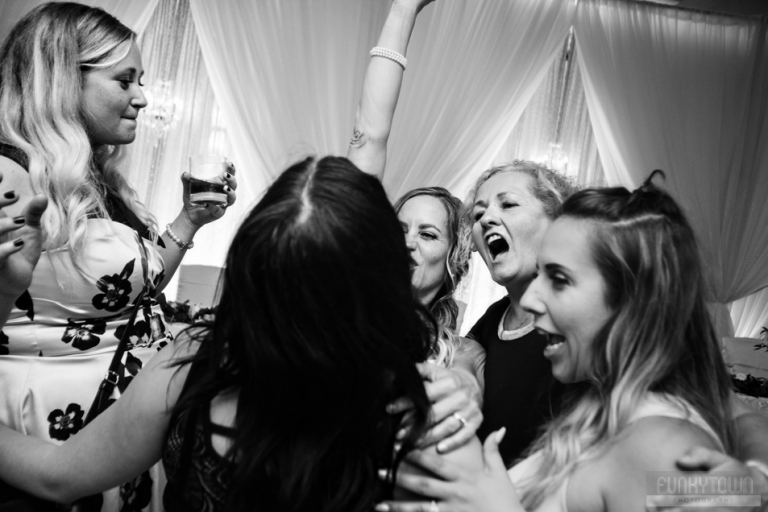 Wedding details included Kim from 'A Chair to Remember' doing the decorating; Linda Renaldi from 'Flor Eterna' for flowers; Shae from 'A Love Story' on video;  'Blush Artistry for hair and makeup'; 'Urban Metropolis' for DJ;  'The Art of Cake!" – oh, and macaroons from the legendary Edmonton Dutchess Bakery. The ceremony was at Grainer Gardens, portraits at Emily Murphy Park, and the wedding reception was at DoubleTree by Hilton.