You know that feeling you get when you look at a print of yourself at a certain age? There's often a story with that photo. And it's probably been told and re-told throughout your life.
It's a simple but powerful thing when your family connects with real, tangible, printed photographs!
I ADMIT…
…I was one of those photographers who rarely printed my own personal photographs, pretty much since getting my Facebook account.
But when I moved two years ago, I rediscovered some old albums and found myself getting completely lost in memories — feeling more sentimental than I had in years. And it hit me. While I love how easy it is to share and connect online, nothing will ever compare to a printed photograph. Nothing.
One day I was reading an in-depth article about Vint Cerf, one of the pioneers of the internet. He pointed out that only 42% of people actually print their photos anymore and warned we all stand to lose about 10-15 years of memories if we don't make tangible printed copies of our photographs.  He also said we should all expect technology to change once again (we currently use JPEGs but we may be moving towards another digital format for images).  This had me thinking: 'Will future generations be able to read the USBs they find in sitting in a box 30 years from now?'  As a professional, that was a huge wake up call for me.
Did you know that 42% of people no longer print their photographs?
"We stand to lose a lot of our history…print your photographs, literally."
VP of Google, Vint Cerf

(P.S. I'm now slowly going back through my old hard drives, creating albums and putting pictures into frames. It's been a lot of work, but quite rewarding.)
IT'S THE REASON I'VE COMPLETELY CHANGED THE WAY I OFFER MY PHOTOGRAPHY SERVICES.
You will love it when your photographs are already in a family-friendly, museum-quality storybook album — or framed, matted, laid out and sized perfectly for *your* space. And if you're excited to share your memories on social media, you'll also receive digital copies of everything you choose to have printed.
Will your DIY album stand the test of time?
Do not be fooled!
All prints are NOT created equal! Thicker paper weights or "8 color HD" printing. are just fancy marketing terms that don't improve print quality. Most DIY photo books will lose their shape and colors will fade within 10-20 years.
Your Signature album will be printed with lustre photo paper.
This is the professional's choice due to its deep saturated colors and subtle textured finish. It is the highest-grade, archival-quality standard produced by Fuji. Lustre paper is pretty resilient against finger prints and overall wear and tear; however, our Signature albums ALSO have an additional museum-grade coating to protect against spills and stains, all while enhancing the natural saturation.
Your album is designed to keep its shape and have the same colour vibrance for at least 100 years!
Your album features rigid pages that will lay flat, so no part of the image is lost in the seam.
The museum-grade library binding will keep your album looking beautiful in the generations to come!
FREQUENT QUESTIONS
How does it work?
The only thing you need to do is be your beautiful selves and I'll take care of the rest. I believe in making the process of choosing your photographs as effortless and easy-going as possible.
When your previews are ready I'll invite you to see your photos online so you can make your decisions in the comfort of your own home. You can then choose your favourites and make your orders. It's super easy.
Do I still receive digital files?
You can opt to buy them but you'll find prints are a better value. 🙂 My primary goal is to give you incredible printed heirlooms and albums that will last a lifetime. And if you're excited to share your images on social media, you will always receive digital versions of everything you choose to have printed.
Ready-to-hang prints and canvases are crafted by a high-end specialty print shop.
You can believe me when I say you will notice a difference compared to most local labs!
Where are you located? Do you travel for portrait sessions?
I am based in Victoria, BC and I frequently travel throughout Vancouver and Vancouver Island for portrait sessions. I also spend a few months every winter in beautiful Manuel Antonio, Costa Rica and I'm available for portraits of you and your family enjoying your vacation in the jungle or at the beach.
And if you're coming from afar to have a family reunion in Victoria or Vancouver Island I'd also love to create a wonderful keepsake of your time together. Get in touch and let's chat!
What should we wear?
You don't have to match. In fact, it will look more authentic if you're wearing clothing that reflects each of you. Anything simple and timeless will work great! I've created a helpful Pinterest board so you can see what I mean.
Where should we have our portrait session?
We can choose a favorite outdoor location, your home or my gorgeous natural-light downtown studio loft in Victoria.
What if my baby is fussing and needs extra time?
I want you to be THRILLED with your images. I always pad in extra time to allow your baby to nap or feed. And my experience with weddings also means I'm super fast and stealthy when it comes to capturing toddlers.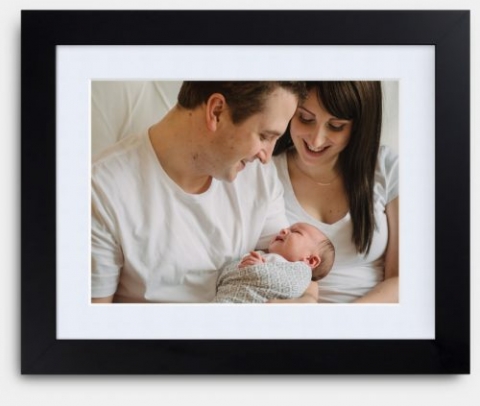 Do you photograph maternity and newborns?
Yes. But for newborn sessions my style is more candid and natural. Your photo will capture the love you have for your new baby without a lot of formal posing. If you are looking for something else, please let me know and I'd be happy to set you up with someone amazing.
Do you offer hair and makeup services?
Absolutely! You can opt to have hair and makeup as part of your portrait session. My hair and makeup team will even come to you!
I have more questions. Can we chat?
Absolutely, get in touch today using the form below and I will get back to you as soon as possible.