Savita & Patrick – Blue Osa Wedding Photos | Costa Rica
As a huge fan (okay… maybe fanatic) of wildlife, the Osa Peninsula is THE place to visit in Costa Rica. It's remote and most of the hotels (the Blue Osa included) operate on only solar electricity or generators. Most eco lodges are accessed via a very rugged road through the thick jungle, requiring four wheel drive, even in the dry months. But the adventurous traveler is rewarded by seeing colonies of scarlet macaws fly by, all four of Costa Rica's species of monkeys and every other wild and exotic Central American creature in between. In one hour alone I saw a colony of macaws, and a troupe of both titi and capuchin monkeys, plus one of the biggest iguanas I've ever seen in my life. The Blue Osa is the gem of this region, known as a retreat for people who love yoga, meditation and the surf. With decor imported and inspired from the owner's travels to India, it's the perfect location for a Hindu wedding in Costa Rica. Savita & Patrick hosted 35 of their closest family and friends and during the speeches someone noted (I'm paraphrasing), that it was so nice for both sides of their families to come together and enjoy a vacation getting to know each other. This is something I've always thought as well – that destination weddings are like a family reunion/party/vacation all wrapped into one. This celebration was so much fun, and guests danced and boogied into the night to a variety of tunes old and new. The beach was completely secluded and not a sole was in site while we took some time to take portraits at sunset. In Osa, this is the norm and also one of the reasons I love the region so much. It was such a happy day and I felt honoured to be a part of this amazing celebration. Congratulations Savita & Patrick!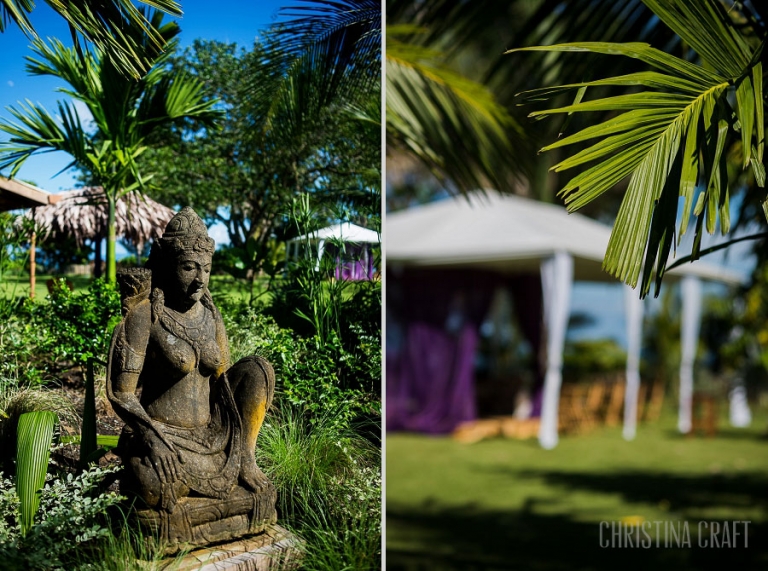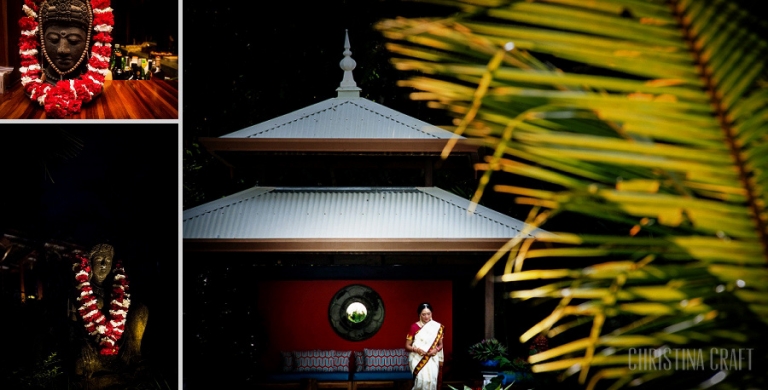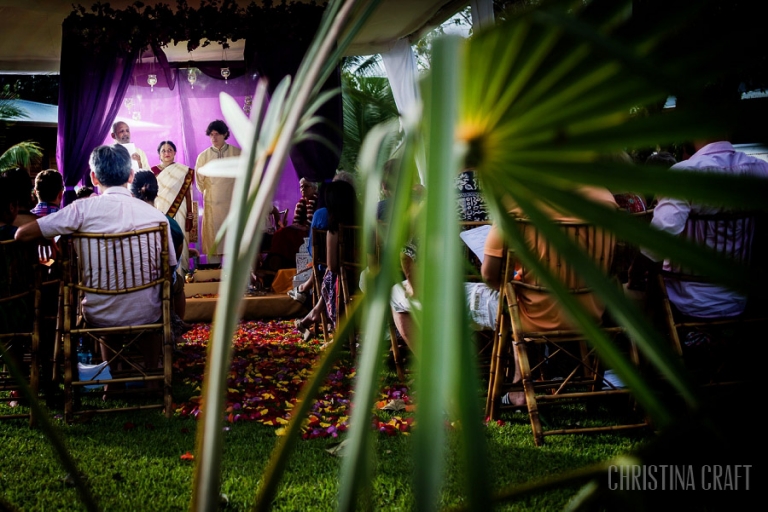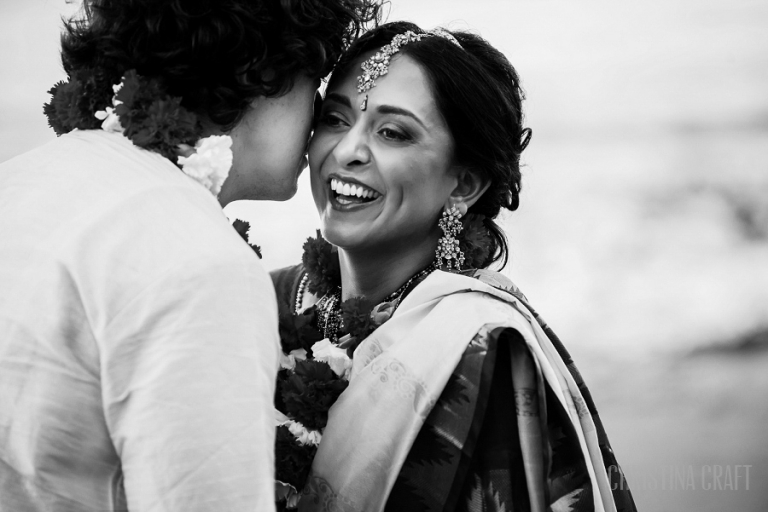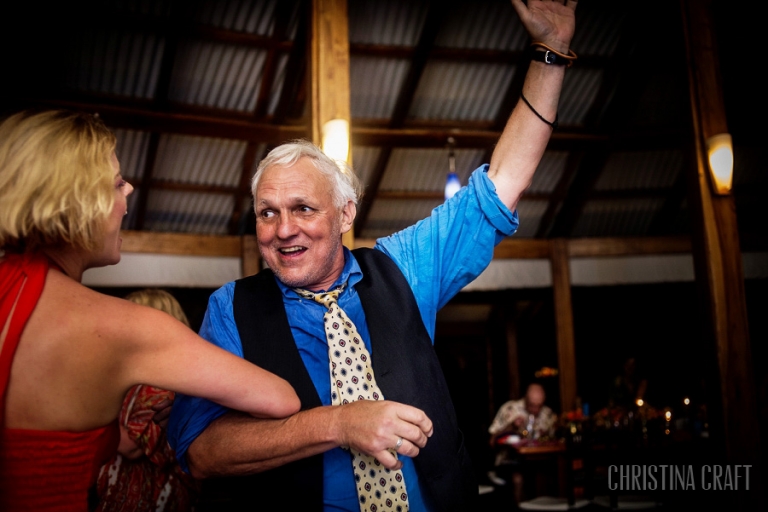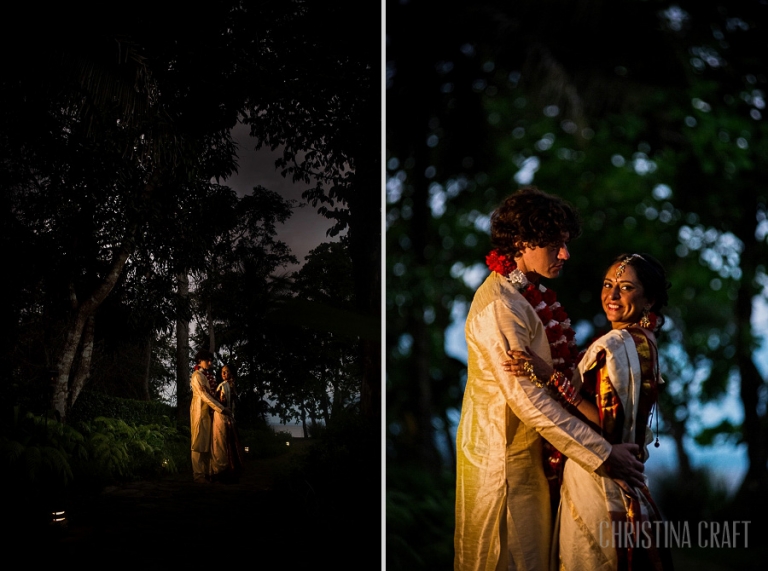 The Wedding Story Slideshow
More about the wedding details
Location: Hotel Blue Osa | Coordinators: Larissa Banting and Pamela Calderon with Weddings Costa Rica | Rentals: Eventos Boadicea | DJ: SKy Discomovil | Flowers: Stylos & Flores | Hair & Makeup: Hair by Monica | Guest accommodations: Boca Sombrero | Destination location: Osa Peninsula in Costa Rica
About the Photography
And for the photographers out there, all of these images were captured in-camera with a single frame (no composites or double exposures). I like to experiment with shiny and reflective objects and that's how I achieved the effects in some of the artier images. I also recently started to use the GL1 Gun Light and it's been the best thing since sliced bread, especially since Costa Rica is close to the equator and loses light VERY quickly. It allows me to continue taking portraits even after the sun has set. I highly recommend it.